MOST WANTED
6 Favourites To Update Your Skincare For The Summer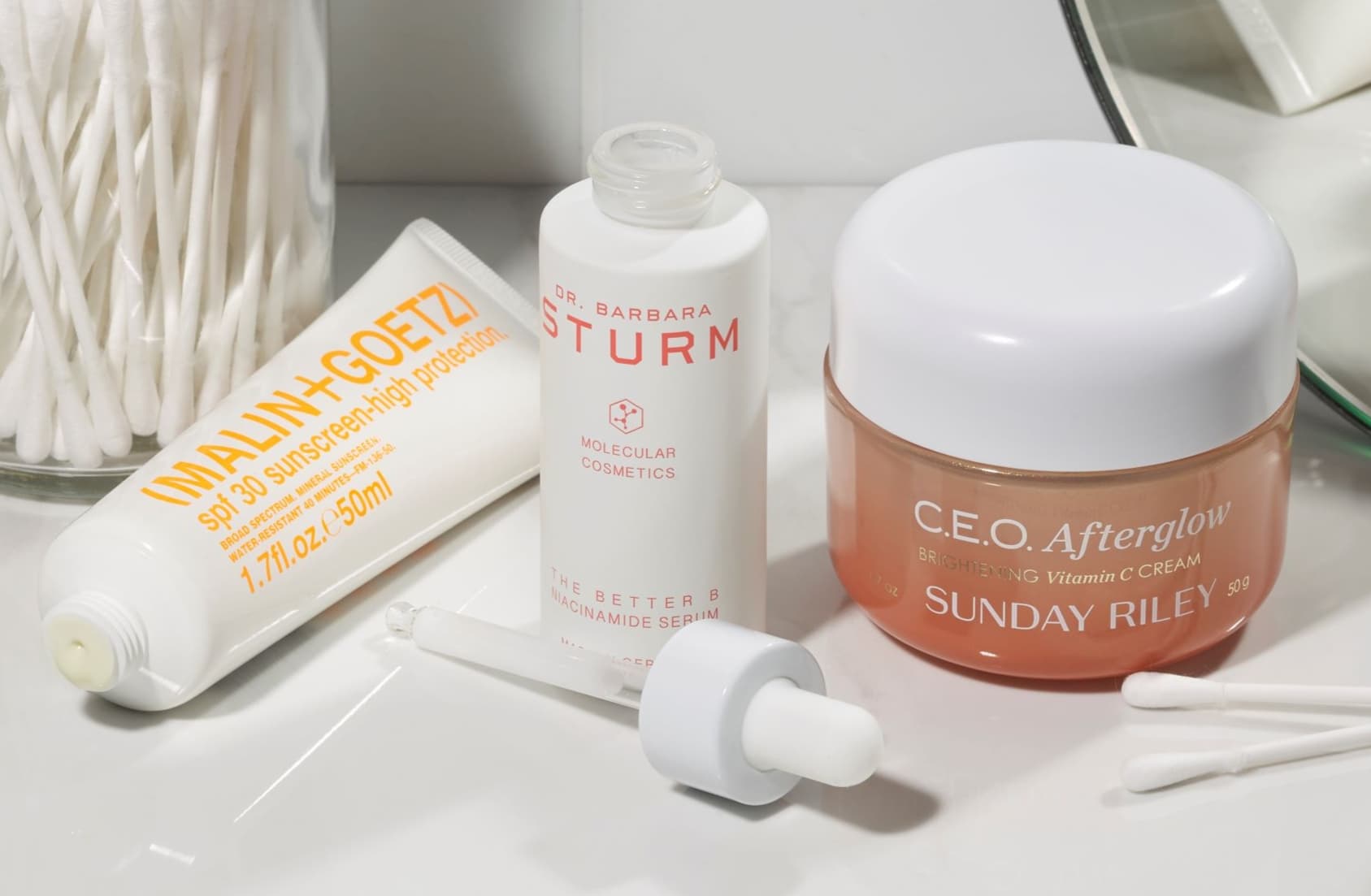 Our favourite season is here and we couldn't be more excited. The Great British Summer brings a mix of gloriously sunny weather, and days where it pours with rain and makes us question what season we're in. But most of all, the summertime means catching up with friends in the park, having barbecues, going to festivals and generally spending more time outdoors. The change in weather and lifestyle can be reflected in our how skin behaves.
For most of us, summer skin goals revolve around a glowy,
healthy looking tan
(even if the weather hinders that somewhat). In reality, the mix of heat and humidity can leave summer skin looking lacklustre. If you live in a busy city like London or Leeds, pollution can also be a damaging factor that can leave your skin looking dull.
This calls for a swap in our beauty bags and a restock of our summer skincare essentials. As much as we love the sun and our tanned skin, this is your gentle reminder that
SPF
is essential to protect your complexion from UV rays. Plus, because of the heat and the humidity, clogged pores tend to be a common issue for the summer, so you want to make sure you're being extra consistent with exfoliating.
We might have already made all the necessary
makeup swaps
needed for this season, but your summer skin also needs an update. Read on to find out about our summer skincare essentials this year.
Our Summer Skincare Essentials for 2022
Read More
• SPF For Dark Skin Tones
• How to Get the Best Body Glow this Summer • Best Sweat Proof Makeup Products
• How to Create the No-Makeup Makeup Look • Is Cream Bronzer Better than Powder?