SPACE SESSIONS
Alex Chantecaille On Her Multitasking Makeup Routine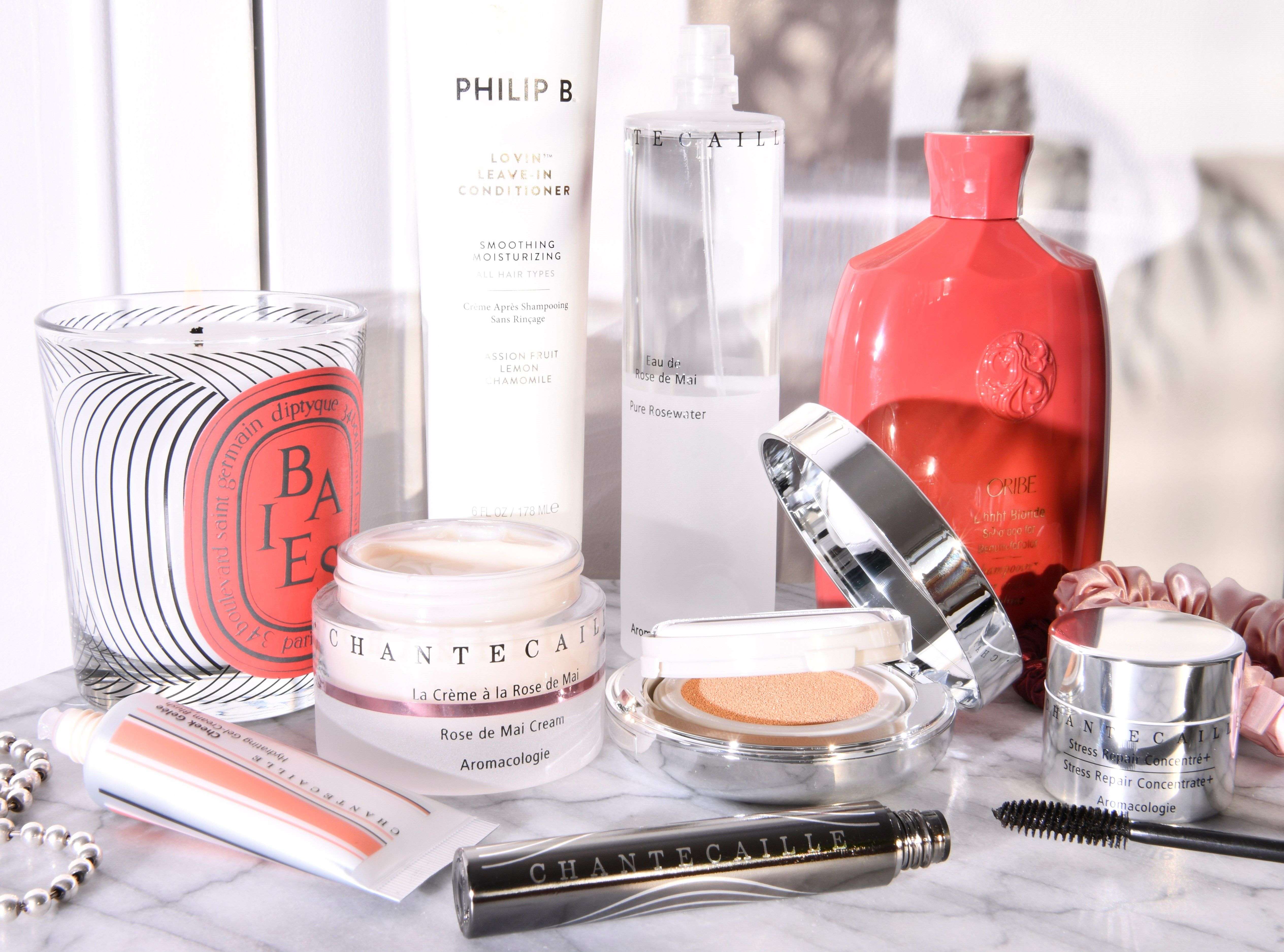 Growing up as part of one of the most renowned beauty dynasties, Alex Chantecaille knows what it takes to create a bestselling product. She is also privy to the different ways you can use them. While some of us might have a bit more time on our hands during lockdown, most of us are always interested to know how we can speed up our morning makeup routines and still look wide awake and fresh-faced on video calls. We asked Alex for her tried and tested tips.
Be Savvy With Your Skincare
While I always manage to wake up just before my alarm, I never have more than a few minutes for my beauty routine. If you're the same, I recommend refining your skincare routine to boost your glow – it'll save you time in the long run. Usually, I start with Chantecaille Rice and Geranium Foaming Cleanser, £57. On a side note, if I'm in the shower I rotate between Oribe Shampoo for Beautiful Color, £44 and Christophe Robin Delicate Volumising Shampoo with Rose Extracts, £14.5 and condition with Oribe Bright Blonde Conditioner for Beautiful Color, £49 to keep my highlighted hair its healthiest.
After I've shower, I'll wake my eyes up with Chantecaille Stress Repair Concentrate +, £195, which is like a cup of coffee for my under eyes. On my face, I'll layer Chantecaille Bio Lifting Serum + , £260 (I am also testing the new Gold Recovery Intense Concentrate A.M too, which is gorgeous as a pre-serum and immediately rejuvenates my skin), Chantecaille Radiance Elixir, £208 for glow and circulation, and finish with Chantecaille Rose de Mai Cream, £195 as my moisturiser.
My top tip is to pat on your serum so it's absorbed quickly and massage in your moisturiser in a lymphatic drainage fashion, so it's circulating and depuffing as it's absorbed.
Invest In A Palette
Finding a palette that covers the everyday shades and gives you the option to glam-up your look for special occasions is invaluable. It also speeds up your morning routine as everything is in one place. Even if it's just for me and my dog to see, I like to apply a little bit of makeup every day. I've been using the as the warm shades lift my mood in the morning. Plus, you can use your fingers to apply, which I always find quicker than brushes. While I'm only wearing one colour at a time, the beauty of a palette is that you can layer the shades depending on the looks you want to achieve.
Amplify Your Eyes
This is something I've learnt since working remotely, but accentuating your eyes makes a big difference if you're doing lots of meetings via Zoom. I find Chantecaille Full Brow Perfecting Gel, £36 holds my brows in place all day long, so it's 20 seconds well spent and helps grow them. Cross my heart, it is restoring them back to their pre-2000s over-plucking condition! My other essentials include my palette, obviously, and a layer of Chantecaille Faux Cils Mascara Longest Lash Mascara, £66. It will also help grow and thicken your lashes so it does double duty.