IN FOCUS
What Is Alpha Arbutin?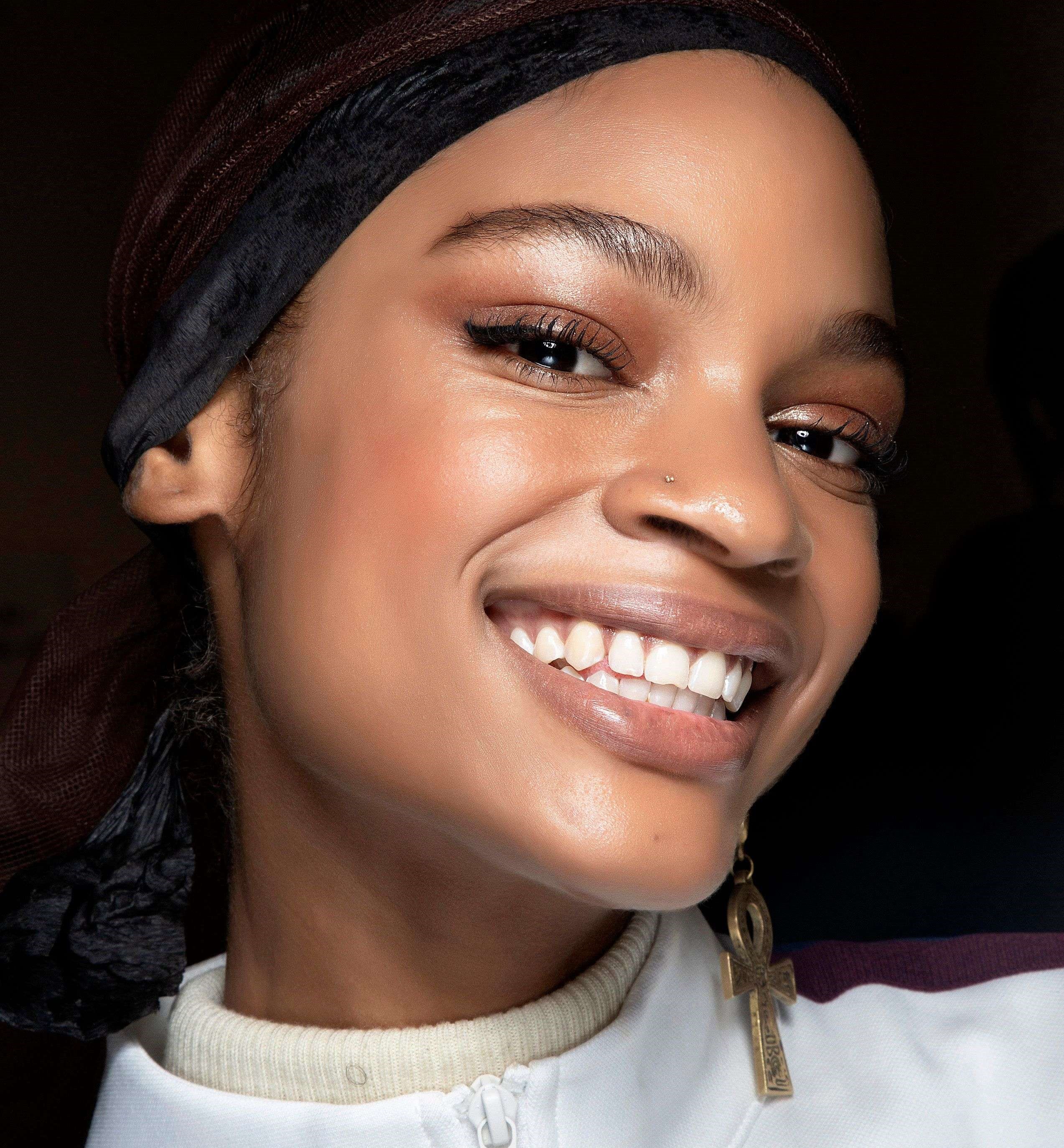 As we age our skin can develop a more uneven colour and tone. Sun damage, acne scarring and hormones including pregnancy and menopause can cause changes in pigmentation too, leaving us with discolouration and areas of patchiness. This is where alpha arbutin steps in. Not as well-known as its brightening sister's vitamin C and niacinamide, this pigmentation-buster delivers real results. Find out more with our guide…
What Is Alpha Arbutin?
"Arbutin is derived from plants such as cranberries and blueberries and is a de-pigmenting agent used for treating hyperpigmentation," explains Dr Ifeoma Ejikeme, skin expert and founder of Adonia Medical Clinic. Gentler than its relative hydroquinone (which is banned in Europe and Australia), alpha arbutin provides results without irritation.
What Does Alpha Arbutin Do?
Alpha arbutin can brighten dark spots and reduce the appearance of pigmentation as well as prevent new areas of discolouration from forming. It works by inhibiting an enzyme known as tyrosinase within melanocytes. Melanocytes control your melanin production – melanin is responsible for the level of pigment in our skin. As Dr Ejikeme clarifies, "it is a tyrosinase inhibitor which reduces melanin production in the skin." You can usually see results from about either to 12 weeks with regular use.
Does Alpha Arbutin Work On For Everyone?
Almost everyone who is looking to fade or prevent pigmentation can use alpha arbutin, although like many skincare ingredients it's not recommended for pregnant women. "Alpha arbutin can be used to help reduce discoloration in the skin such as sunspots and hyperpigmentation," says Dr Ejikeme. It also works as a preventative measure for those worried about pigmentation issues and does not make skin more sensitive to the sun, so it's a great year-round option.

Our current favourites include 111SKIN Celestial Black Diamond Eye Cream, £ 156,00, which blends vitamin C, kojic acid and alpha arbutin and more to target pigmentation and dark spots while brightening your skin, and Dr. Dennis Gross Professional Grade IPL Dark Spot Concentrated Serum, £ 79,20. If you're looking for a budget-friendly alpha arbutin serum to try, The Ordinary Alpha Arbutin 2% + HA, £ 9,90 is a good place to start.
Where Does Alpha Arbutin Fit Into My Skin Routine?
Dealing with hyperpigmentation can be complicated, as Dr Ejikeme acknowledges, "to tackle it properly you need to treat the underlying cause." Fortunately, alpha arbutin does not react with other skincare ingredients, so you can combine it with different brightening ingredients including vitamin C, niacinamide, acids and even retinol that may already be present within your routine.

We recommend gently cleansing skin, following with an acid toner to help prepare skin to absorb your serum more efficiently and then utilising a serum rich in alpha arbutin, and finishing with moisturiser. "The next step is to ensure sunscreen is used to prevent the hyperpigmentation from getting worse," explains Dr Ejikeme. We like Drunk Elephant Umbra Tinte Physical Daily Defense SPF30, £ 25,60, which protects while also providing a tinted glow. A modern classic, Chantecaille Ultra Sun Protection SPF 45 PA ++ Anti-Glycation Primer, £ 73,60 is loved for its weightless feel and has a creamy nourishing texture. If you have sensitive skin, look to Ultra Violette Clean Screen Sensitive Skinscreen SPF 30, £ 25,60.