MOST WANTED
The Ultimate Makeup Buys For Acne-Prone Skin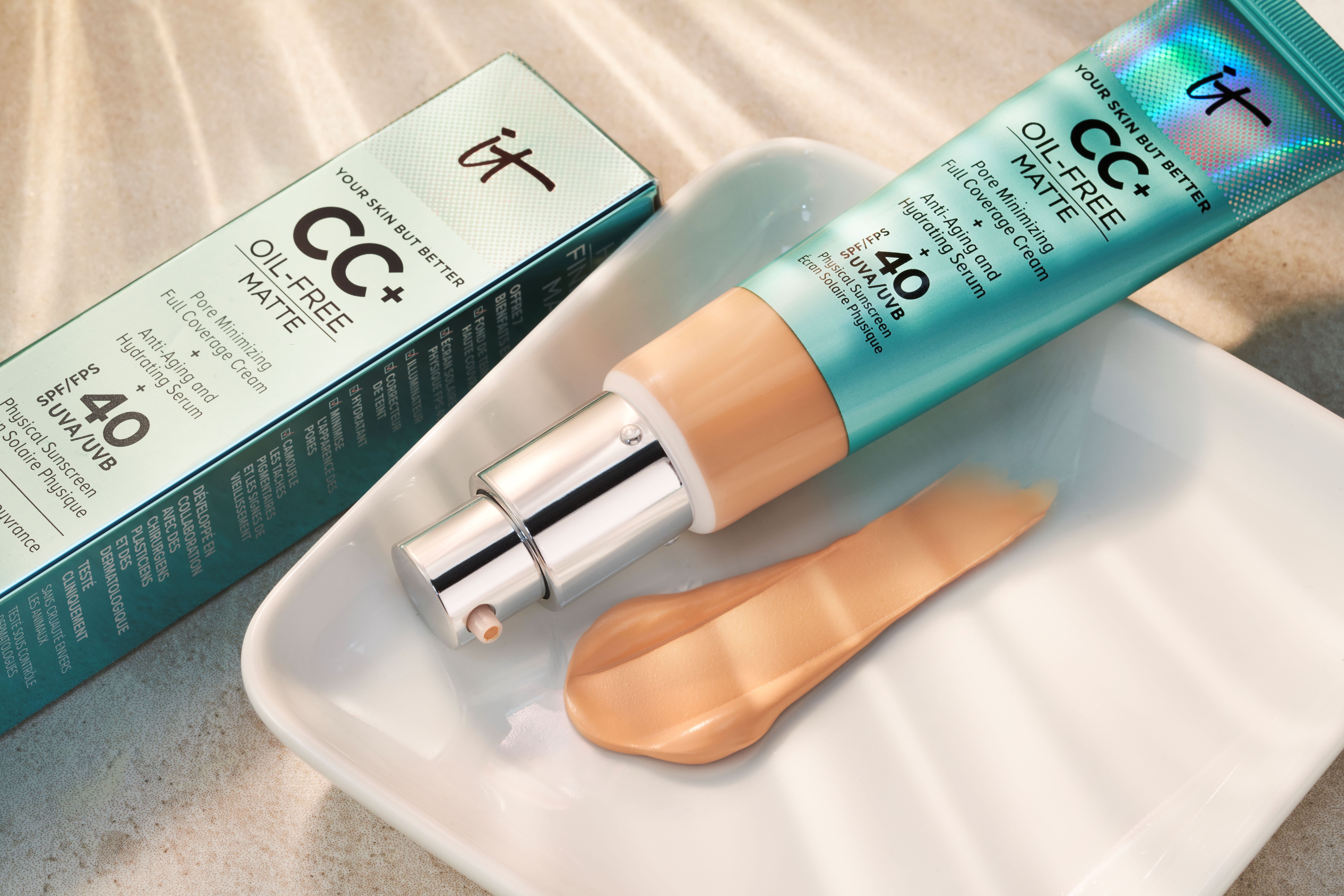 When you're in the midst of an acne flare-up it can be hard to heed the advice of dermatologists and skin experts and go makeup-free. Despite all the skin-positive messaging on social media, a lot of us still seek out our trusted foundation to camouflage redness and blemishes. Fortunately, there are some incredible non-comedogenic makeup products to help cover acne without irritating your skin further.
Wait, what is non-comedogenic makeup? These are products that have been formulated without ingredients known to block pores. If you have acne-prone skin, we always recommend opting for non-comedogenic makeup and skincare where possible.
When you're considering how to cover acne with makeup you should look at the tools you're using as well as the formulas. Whether you apply foundation with your fingers, a sponge or brushes, make sure they're clean! We've created a speedy guide to
cleaning makeup brushes
as very few of us do it regularly enough and it can cause and exacerbate breakouts.
So, what is the best foundation for acne-prone skin and are there are particularly blushers or setting sprays that are designed specifically for blemish-prone skin? Here is our edit of the best non-comedogenic makeup products…
Best Makeup For Blemish-Prone Skincare
A Note On Removing Makeup For Acne-Prone Skin
Removing your makeup properly is a key step to every skincare routine, especially if you're prone to breakouts. We are huge fans of Plenaire Rose Jelly Gentle Makeup Remover, £ 16,00 as the gentle cleanser removes dirt, grime and makeup effortlessly without leaving your skin feeling dry and tight. If you know you're going to get home late and unlikely to wash your face properly, we recommend having Milk Makeup Hydro Ungrip Micellar Water Makeup Remover, £ 29,00 by your bed for speedy removal.

Read More
• How To Recreate The Tomato Makeup And The Strawberry Makeup
• Is Cream Bronzer Better Than Powder? • Sweat-proof Makeup Looks For The Summer
• How To Shape Your Eyebrows At Home • What Is Mascara Cocktailing?