MOST WANTED
The Setting Spray We Swear By For Summer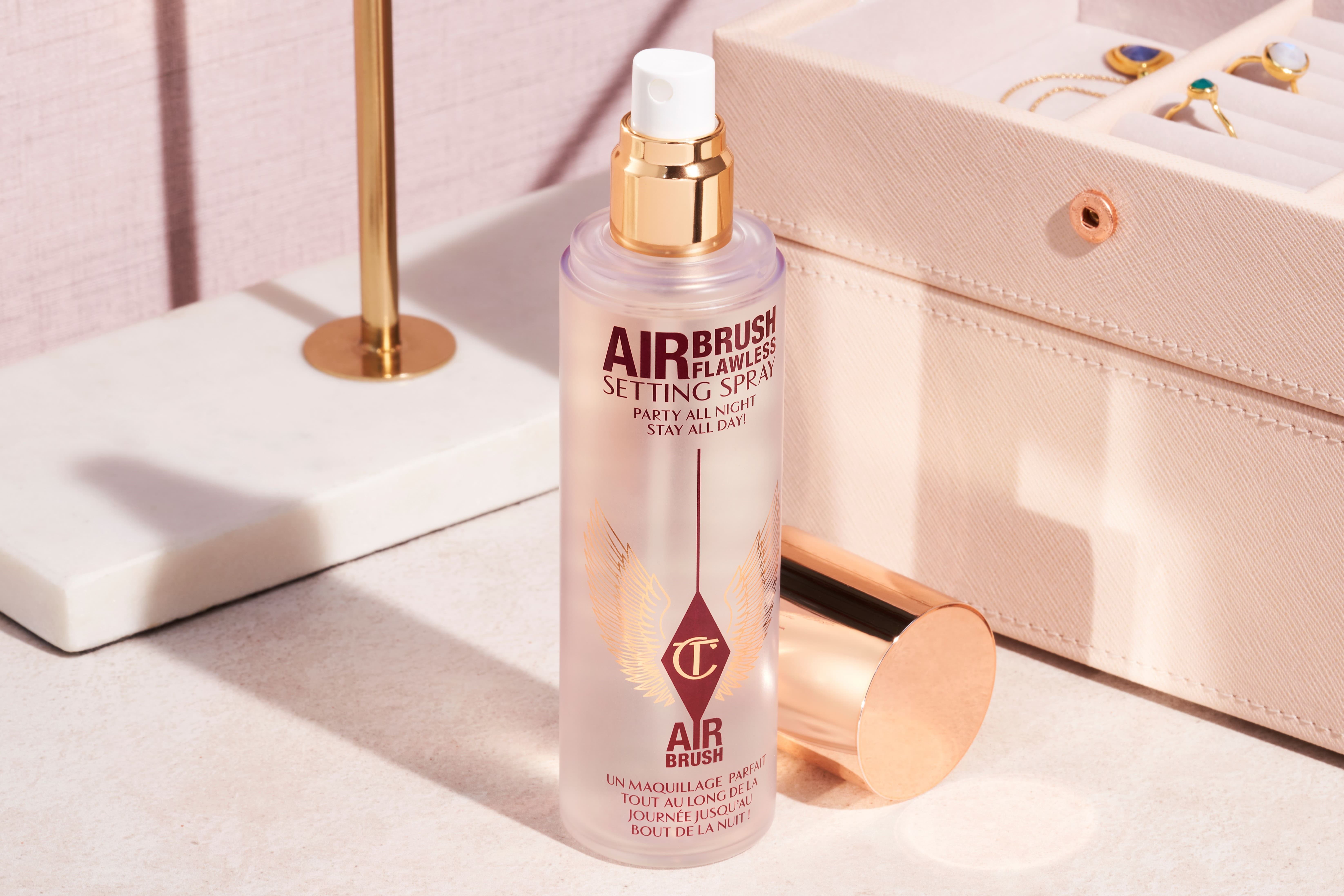 Makeup setting spray is one of those products that really comes into its own during the summer. When temperatures rise above 28 degrees Celsius, it is the ultimate
sweat-proof product
and ensures your
makeup lasts longer
in the heat. The best makeup setting sprays feel slightly tacky immediately after you've spritzed them but are undetectable once they've dried.
It'll come as little surprise to anyone who has used
Charlotte Tilbury products
before that the makeup artist maestro has created one of our bestselling setting sprays.
Charlotte Tilbury Airbrush Flawless Setting Spray
has been a firm favourite amongst Space NK customers since it launched back in 2020.
What makes this particular makeup fixer so good? We asked two Space NK team members to road test it, here is their honest Charlotte Tilbury setting spray review…
Top Line On Charlotte Tilbury Airbrush Flawless Setting Spray
• Lightweight setting spray promises to keep makeup in place for up to 16 hours
• Hydrating, oil-free formula is suitable for all skin types • Aloe vera, Japanese green tea and aromatic resin smooth and blur pores
• Leaves skin with a weightless glow
Freya's Verdict On Charlotte Tilbury's Setting Spray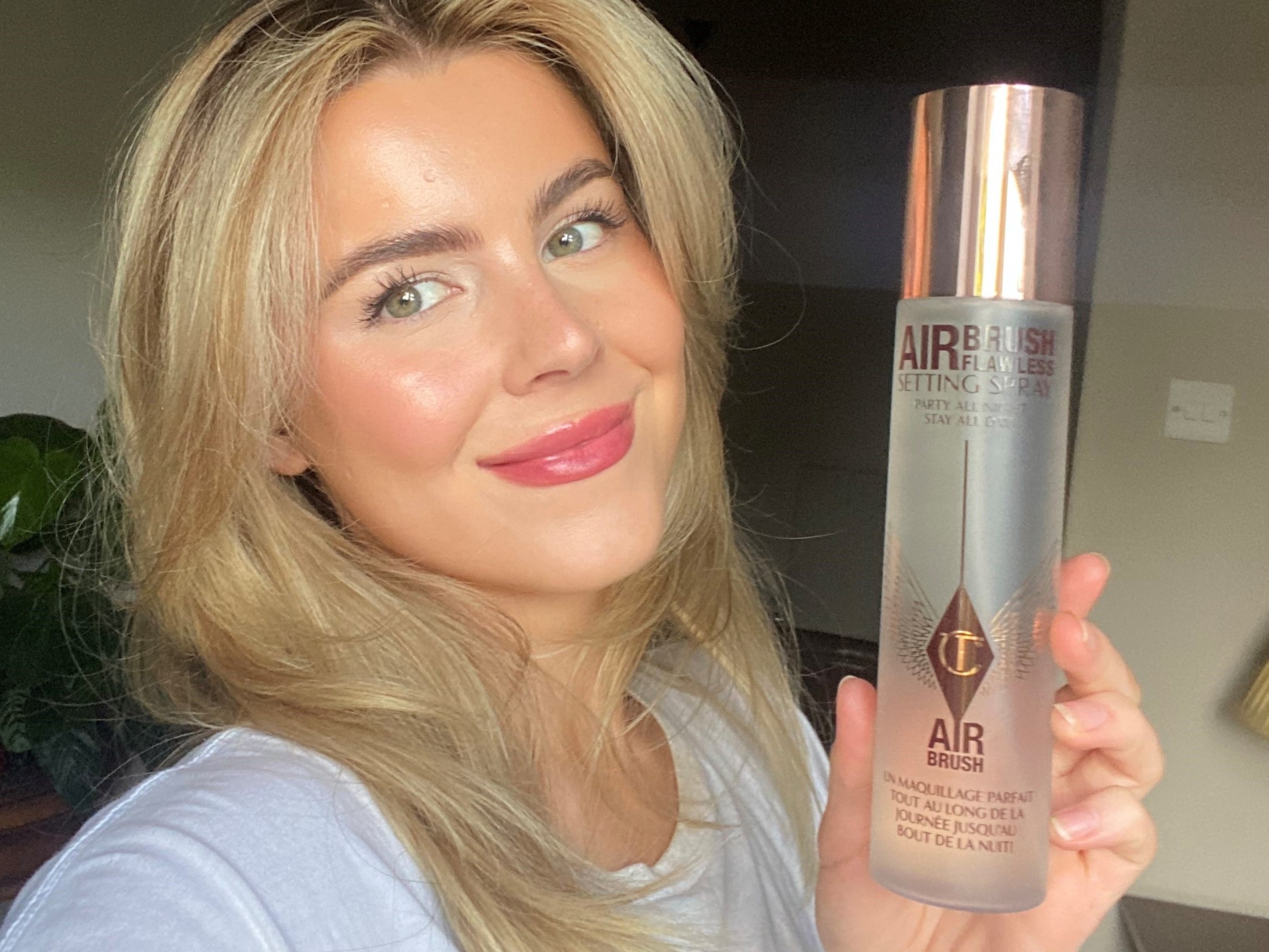 As Space NK's Marketing and Events Assistant, I am regularly on-site at our latest pop-up first thing in the morning and will be there until it closes, so my makeup needs to stay in place all day. Having tried plenty of primers and setting sprays (including this one) in the past, I was very happy to share my Charlotte Tilbury setting spray review.
I'd describe my skin type as combination, and I usually opt for a long-wear foundation with a radiant finish. The Charlotte Tilbury setting spray is a light mist that doesn't disrupt any of my pre-applied products. It also doesn't make your skin feel tight, which I find a lot of strong hold spray do. Having combination skin, I like hydration without excess oiliness, which is exactly what the Charlotte Tilbury setting spray offers me.
After you initially spritz it, your skin has an immediate healthy glow (you can see in the image below). I sometimes suffer with patchiness around my chin due to dry spots and the Charlotte Tilbury setting spray holds my foundation in place and keeps the area hydrated so it doesn't look dry or cakey. If you use a Beautyblender The Original Beauty Blender, £ 17,00 to apply your founder, I recommend using this setting spray to wet the sponge as I find my foundation wears better when I do this. I also like to apply Charlotte Tilbury's setting spray after my cream products, then again after powders to create an airbrushed look to the skin.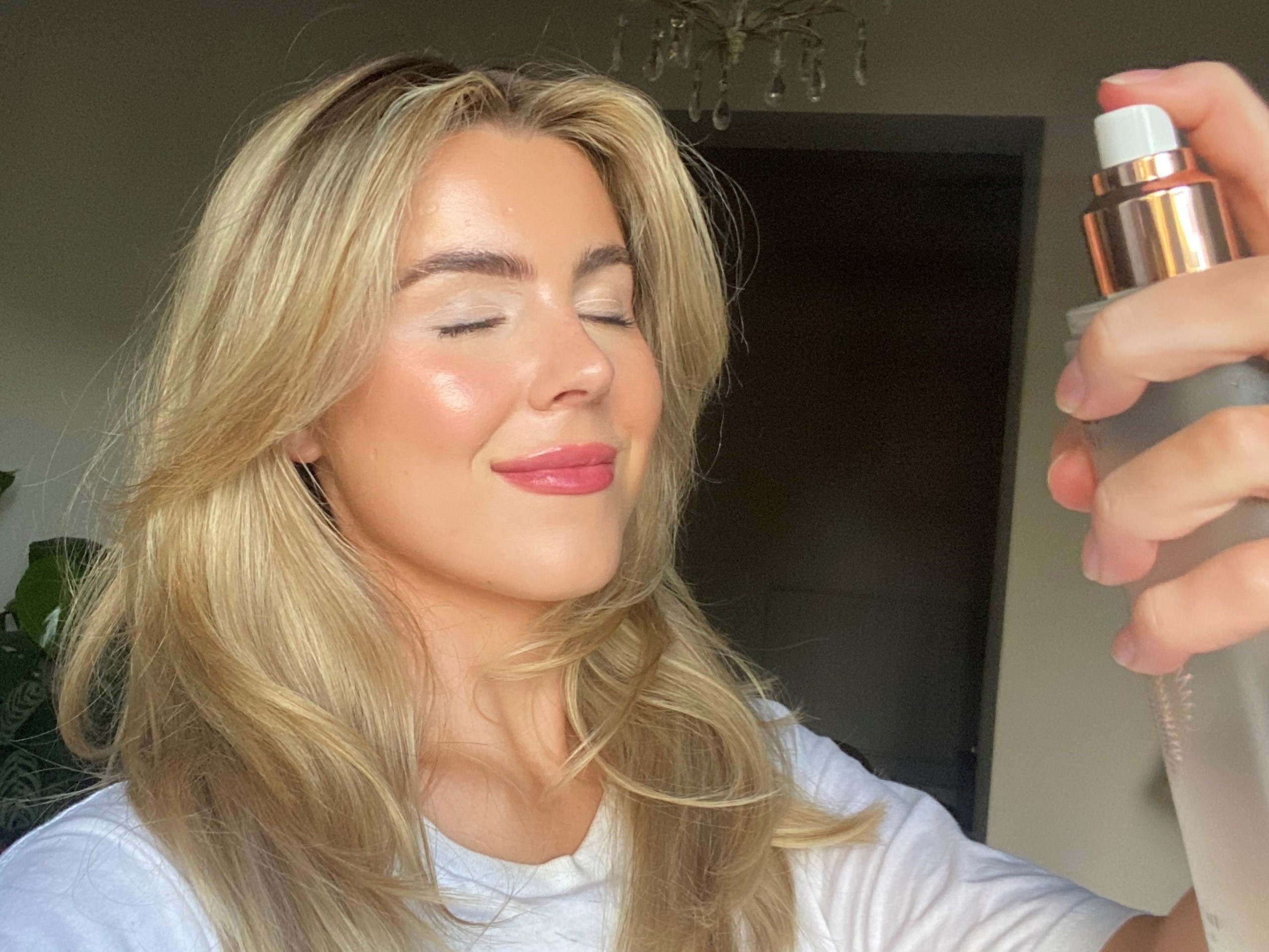 Every time I use this formula, I'm always impressed that my base makeup still looks flawless at the end of the night. More recently, I tried Charlotte Tilbury's setting spray in the heatwave and was no less impressed, so it's an all-round winner for me.
Rebz's Verdict On Charlotte Tilbury Airbrush Flawless Setting Spray
In terms of base makeup, I wear foundation mainly with a primer underneath and I always finish with a setting spray. I was pleasantly surprised when I first used Charlotte Tilbury Airbrush Flawless Setting Spray, £ 17,00 as it's much lighter than any other setting spray I've used before. Visually I couldn't see any real difference between before and after using it, and it didn't leave my face feeling drenched. As a result, I didn't have to fan my face or hang around for it to dry.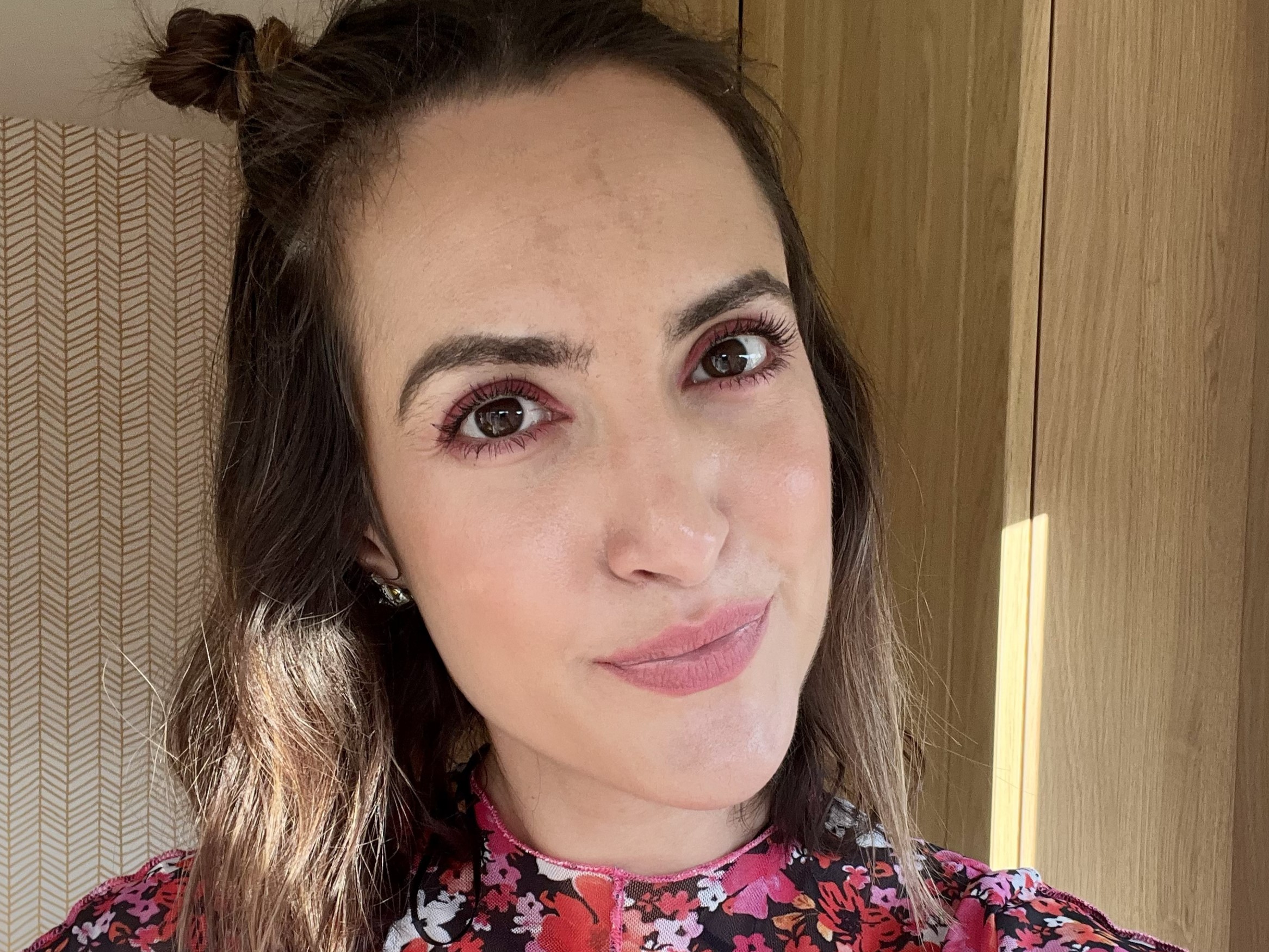 Throughout the day my skin felt much more balanced – I didn't get my usual dry patches and the setting spray seemed to control areas where I'm normally oily. I used this setting spray during the peak of the heatwave and aside from a little bit of smudged eyeliner, I would say it held my makeup in place pretty well. I could still see my blusher, bronzer and highlighter at the end of day, even after getting on and off the tube and touching my face all day.
I was lucky enough to get my hands on the new jumbo size for the Charlotte Tilbury setting spray review too and it is massive, I feel like it'll last forever.
Our Favourite Charlotte Tilbury Products
More Honest Product Reviews
• Review of the Charlotte Tilbury Lip Blur
• Review of the Sol Janeiro Bum Bum Cream • Review of the Kate Somerville Mega-C Brightening Facial
• Review of the NARS Laguna Bronzer • Review of the Ultra Violette Preen Screen Reapplication Mist