MOST WANTED
Why Rose Inc's Cream Blush Has Become A Makeup Icon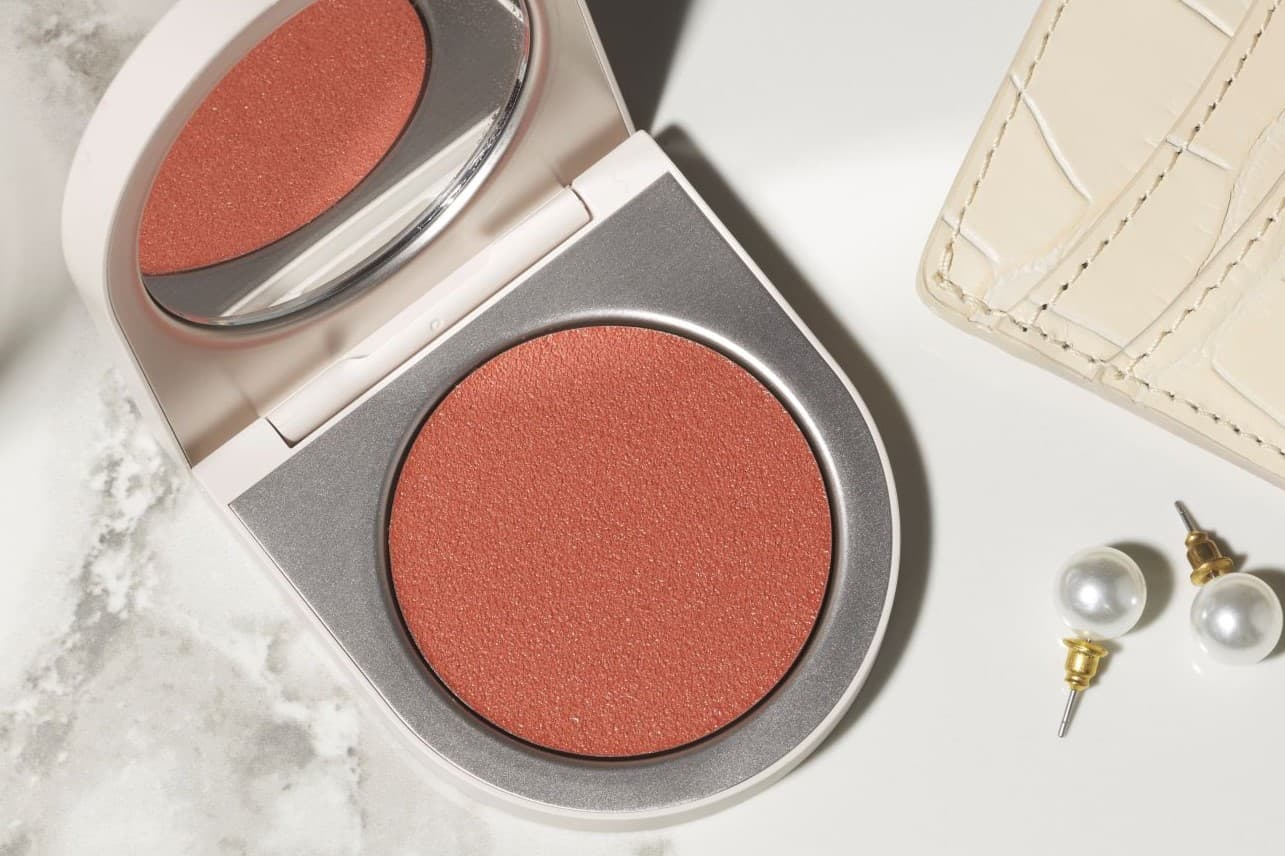 It's hard to believe that
Rose Inc
, the beauty line created by supermodel and entrepreneur
Rosie Huntington-Whiteley
, was only launched in August 2021. During this short timeline the makeup and skincare brand has amassed a devout following with its non-comedogenic, fuss-free formulas and sustainable (and ridiculously aesthetic) packaging.
We like to think of
Rose Inc
as a beauty capsule wardrobe that effortlessly bridges the gap between makeup and skincare while helping us nail that coveted, Rosie-inspired off-duty model look. Highlights from what initially started as a 10-piece collection (but is steadily expanding) include the
Rose Inc Concealer
, which has slipped its way into many a beauty editor, buyer and influencer's makeup bag, the
Rose Inc Tinted Serum
, a gorgeous makeup-meets-skincare face base, and the Skin Resolution Clarifying Toner, a product inspired by Rosie's own struggles with her acne-prone skin.
However, if there's one product that's conquered the hearts (and cheeks) of many, you guessed it – it's the
Rose Inc Blush Divine Radiant Lip & Cheek Colour
. This multipurpose Rose Inc blush quickly established itself as the holy grail of cream blush thanks to its super chic refillable case and uber pigmented, flattering for all shade range. Now ahead of the brand's first birthday, it was only natural for Rose Inc to expand its colour offering by another six glorious shades: Venus, Gingerly, Blush, Rose, Breath and Nova. So, as a blush devotee who's a little wary of cream blush, I was keen to find out what all the fuss was about and see if this Rose Inc blusher could make me a cream blush convert.
TOP LINE ON ROSE INC BLUSH DIVINE RADIANT LIP & CHEEK COLOUR
Having sat on a multitude of makeup chairs for two decades, it's fair to assume Rosie Huntington-Whiteley has acquired a vast amount of beauty knowledge that has been transferred into her beauty brand. The Rose Inc cream blusher is a fine example of her love for skincare and focus on key ingredients – formulated with squalane, hyaluronic acid and vitamin E for unprecedented hydration, plumpness and protection, this cream blush is designed to improve overall skin health with each use. A blusher that makes you look healthy, and actually makes your skin healthy? What more could one ask for…
EVERYTHING YOU NEED TO KNOW ABOUT ROSE INC BLUSH DIVINE RADIANT LIP & CHEEK COLOR
Hello, colour! That was the first thing that popped into my head as I dabbed this cream blush – in the shade Dahlia – onto my cheeks for the first time. I made the classic error of not putting it on the back of my hand first for damage control; but that doesn't mean we were off to a bad start. In fact, I was obsessed with this rush of colour from the get-go. I knew the colour payoff was supposed to be serious – but one thing is to know about it, and another thing is to experience it.
Initial impressions aside however, I was keen to see how long this cream blush would last on my combination skin. It is this skin factor that has always made me lean towards powder blushers, perhaps wrongly assuming that cream blushes really are just for drier and normal skin types. Well, let's just say this blusher has surprised me. I've found it lasts a full-working day and beyond (I try to avoid wearing makeup any longer than that), without any reapplying needed. There have been other days when I've found myself topping it up ever so slightly, mainly because I love a pigmented look. Moreover, this cream blush seems to deal very well with high temperatures, meaning I may have discovered a heatwave hero for my summer makeup bag.
As for doubling up as a lip product – I've sometimes found 2-in-1 products underdeliver on one aspect. Impressively, I can confirm this blusher looks great on the lips too. I usually prefer a fair amount of definition on my lips, so I'll likely be using it just as a blusher – but it's great to have the option of doing a truly monochromatic look.
THE VERDICT ON ROSE INC BLUSH DIVINE RADIANT LIP & CHEEK COLOUR REVIEW
Blusher is perhaps one of the most polarising beauty products out there because, for many of us, it's so easy to go from pretty to overdone in a matter of seconds. From choosing the right shade and consistency to the placement and even considering the brushes and tools required, the art of blushing is a tricky one that can take a certain level of skill and time to get right. Having said that, I do think this Rose Inc blusher is wonderfully user-friendly. Whilst I automatically applied it with my fingertips, the Rose Inc Number 2 Blush Brush, £ 22,00 is a good way to manage the pigment and gives a beautifully blurred finish. And let's not forget the minimalist dream that is the packaging, so easy to slip into one's everyday bag and cleverly refillable should you want to repurchase the blush (which, believe me, you're likely to).
I love a blusher that packs a punch – and if it sits on my skin without sinking into my pores and actually lasts for hours on end, I can't ask for more. Interestingly, I found myself liking it more with a made-up look than on my bare face – this however is probably due to my skin needing a little help with texture and coverage, and I think many people would love this blusher on bare skin. So yes, I'm late to the party with this makeup hero – but better late than never!
MORE ON ROSE INC
I may have developed a newfound love for the Rose Inc blusher, but there are plenty of Rose Inc makeup goodies worth trying. The new Rose Inc Solar Radiance Hydrating Cream Highlighter, £ 24,00 leaves a gorgeously natural glow and sits beautifully on skin, whilst the new Rose Inc Solar Infusion Soft-Focus Cream Bronzer, £ 28,00 has the smoothest consistency for a sun-kissed, your-skin-but-better finish. Not to mention the Rose Inc Satin Lipcolour Rich Refillable Lipstick, £ 22,00, available in 10 super wearable shades. In short – don't be surprised if Rose Inc slowly starts taking over your makeup bag.
Read More
• Nimya by NikkieTutorials Spill the Juice! Lip Gloss Review
• Hourglass Ambiant Soft Glow Foundation • Tatcha The Liquid Silk Canvas Review
• Ultra Violette Daydream Screen SPF 50 Review • Nars Laguna Bronzer Review