MOST WANTED
We Road Tested Ultra Violette's Preen Screen For Two Weeks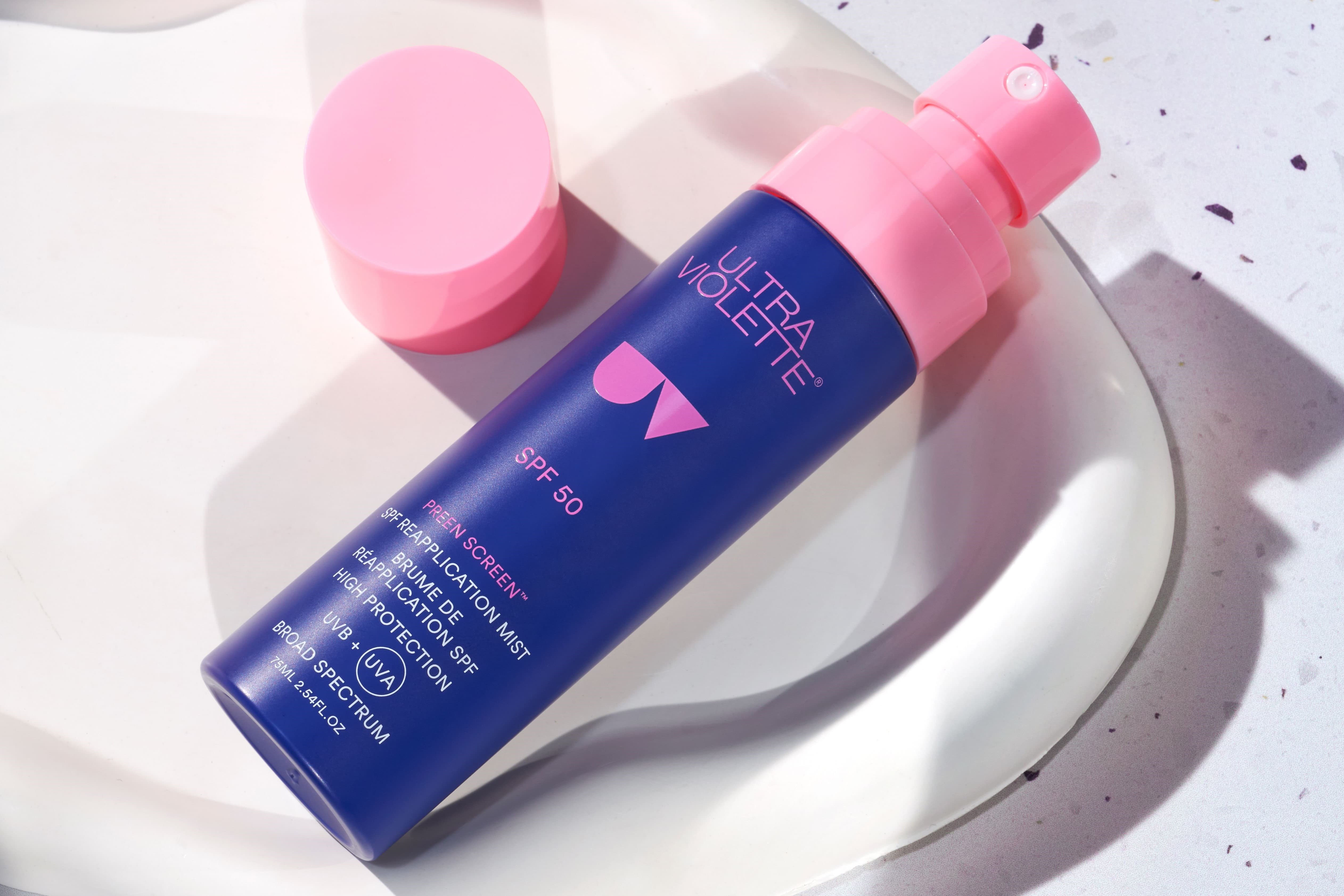 A couple of years ago I've discovered
Ultra Violette Supreme Screen Hydrating Facial Skinscreen SPF 50
and slotted into my morning routine seamlessly. I have never reapplied this formula at lunchtime before I pop out to grab a sandwich though. In fact, I've only reapplied my SPF if I've been in the park or at the beach on a warm, sunny day.
While we all know that using SPF every day is the best way to keep our skin healthy and fend off premature lines and pigmentation, few of us are strict enough to reapply our sunscreen as regularly as we should. Enter Ultra Violette Preen Screen SPF 50, a formula that has been designed to make reapplication effortless. Does it ruin your makeup? Does it cause breakouts? Does it provide enough sun protection? I tried the formula out for two weeks and here's my honest review of Ultra Violette Preen Screen.
Top Line On Ultra Violette Preen Screen SPF50 Reapplication Mist
The USP of Ultra Violette Preen Screen SPF50 Reapplication Mist Skinscreen™, £ 32,00 is the super-fine, featherlight formula that provides SPF50 protection and makes reapplication fuss-free. It's a chemical SPF that shields skin by absorbing the UVA and UVB rays. Vitamin C and E, aloe vera and niacinamide also make an appearance to provide antioxidant protection, soothe inflammation and reduce the appearance of pores.
Everything You Need To Know About Ultra Violette Preen Screen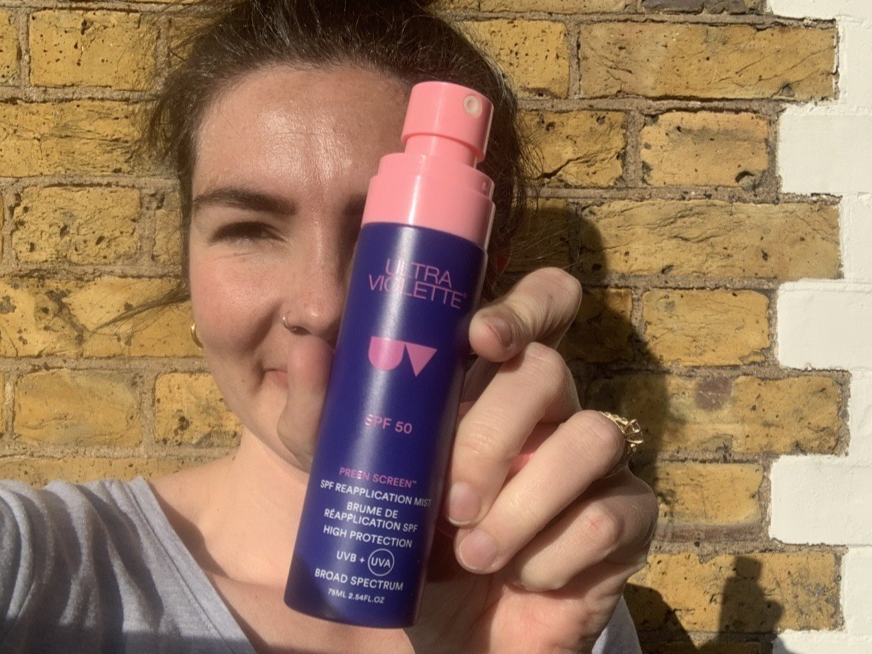 I've always been freckly, but my pigmentation and sunspots are bad right now, especially across my forehead and the sides of my cheeks. In a bid to correct some of the damage I've started using retinol (Augustinus Bader The Retinol after Space NK's Head of Content's recommendation), so wearing SPF has become essential. As I mentioned, I'm a firm favourite of Ultra Violette's bestselling skinscreen, along with a lot of you, but I very rarely reapply it throughout the day. Preen Screen couldn't have arrived at Space NK at a better time.
The formula really is incredibly lightweight, to the point that I use about 10 sprays for my face and neck area because it feels too light to offer enough protection. Over the past two weeks I've had Ultra Violette Preen Screen in my bag whenever I've left the house. While I haven't been as draconian as I should be at using it every two to three hours, I have found myself misting my face with it before I go outside.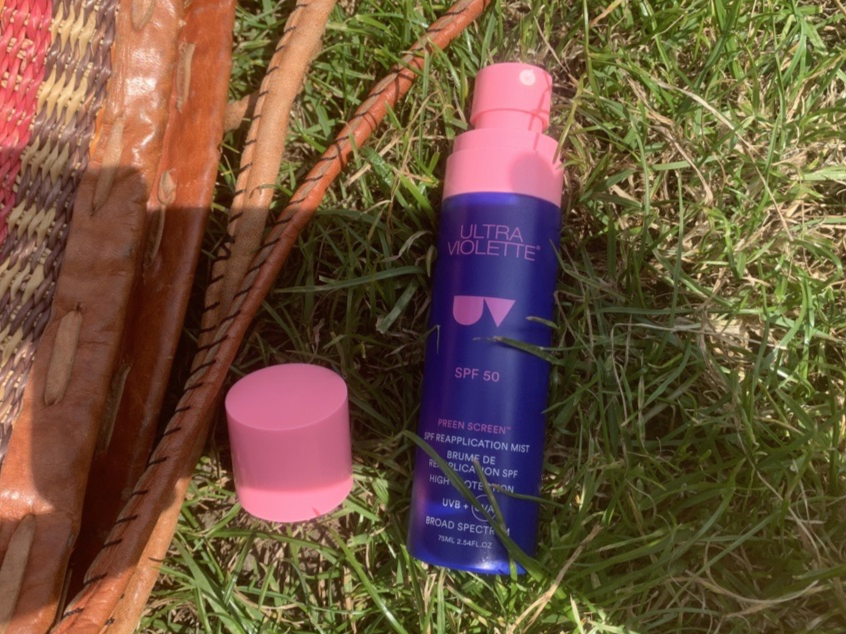 Despite misting my face liberally, I haven't once felt my eyes sting or itch (aside from hayfever!) and it hasn't ruined my makeup, left my skin look ashy or made my pores look ginormous. It is one of the easiest products I have ever reviewed for Space NK because you just spritz, pat if you want to, and you're good to go. It's so easy to use, I've been terrible at capturing any photos aside from the below, which was taken immediately after applying 10 sprays in a clockwise circle.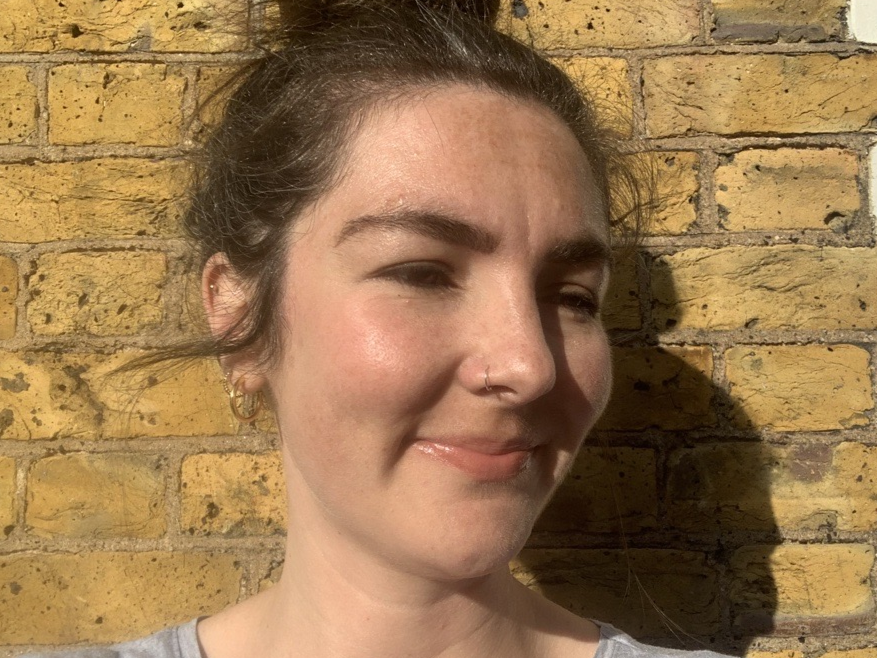 I'm genuinely clutching at straws to find fault with Ultra Violette's Preen Screen, but the only slight improvement I'd make would be with the scent. There is a slight chemical scent. It's not terrible and it doesn't linger, but it is there when you first spritz.
The Verdict On Ultra Violette Preen Screen SPF50 Reapplication Mist
Regardless of your skin type, age and skin goals, Ultra Violette Preen Screen SPF50 Reapplication Mist Skinscreen™, £ 32,00 should be in your handbag all year round, especially throughout the summer. It's lightweight, it's easy to apply and it doesn't mess up your makeup. Don't delay, go and buy yourself a bottle right now!
Read More
• Everything You Need To Know About SPF
• The Best Sunscreens For All Skin Types • Ultra Violette Daydream Screen SPF 50 Review
• The Best Way To Apply SPF • How Much Sunscreen Do I Need?