SPACE SESSIONS
Isle Of Paradise's Jules Von Hep On Prepping For Summer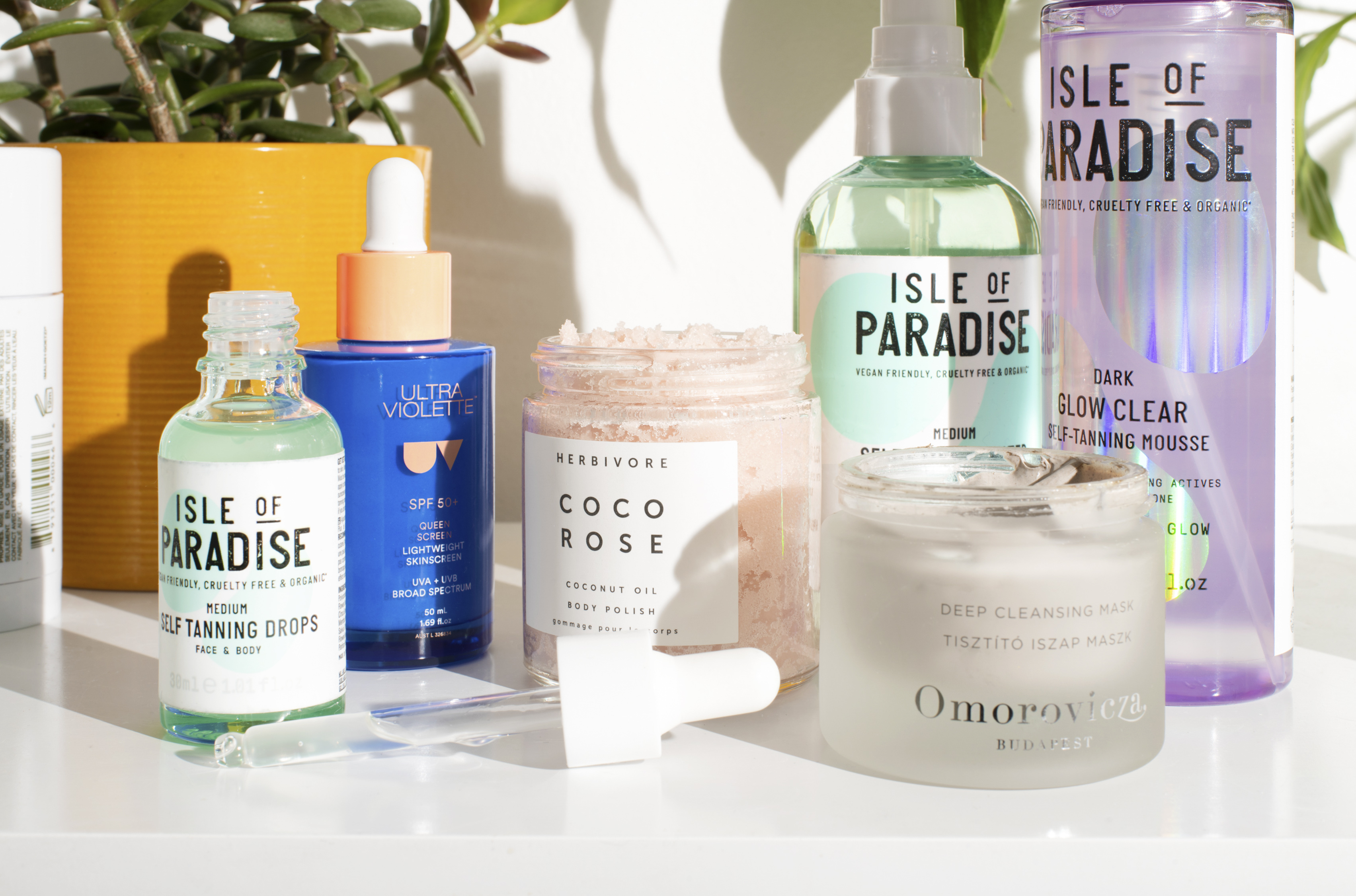 Isle of Paradise founder and tanning expert, Jules Von Hep gives us the lowdown on his summer prep and how he perfects his faux tan.
"While I might only tan my face, chest and arms during the winter, for summer I am a full body, top-to-toe tanner every single week," says Isle of Paradise founder and tanning expert, Jules Heptonstall. "I can't bare seeing my grey legs when I work out in the hotter months, so the tan regimen for this year has already begun." With lockdown loosening, a lot of us are taking a similar approach. Here are Jules top tips for prepping for summer and achieving a smooth, even tan…
My Summer Skin Essentials
For me, sunbathing is a waste of time. What's the point of exposing your skin to UVA rays when Isle of Paradise will give you a better tan than your holiday anyway?! I mix Isle of Paradise Self-Tanning Drops with my moisturiser and apply Ultra Violette Queen Screen Luminising Sun Serum SPF 50+ on top to keep my skin protected. Let your wrinkles be your laughter lines, not your sun damage, babe.
Never Skip Exfoliation
Exfoliation is a key part of my summer prep and I do at least once a week. The difference it makes to your self-tan are so positive, there is no point skipping this step. Your skin looks smoother and your tan fades so much more evenly. Herbivore Coco Rose Body Polish is my go-to as it's such a light polish that leaves the skin feeling soft and refreshed.
Moisturise Your Dry Patches
One of my biggest tips is to keep your skin hydrated as the pigment can highlight any dryness and result in a patchy finish. Moisturise your hands, elbows, knees and feet before and after applying fake tan to ensure a smooth, even look.
Take Your Time
You know the feeling when you get back from the best holiday of your life and you look in the mirror every day and take a sigh of calmness because you look so darn relaxed – that's the look I'm going for this summer. Starting with Omorovicza Deep Cleansing Mask, I get rid of any impurities before using lashings of Isle Of Paradise. Every other day I use Isle Of Paradise Self-Tanning Water or Isle Of Paradise Self-Tanning Drops. This gives my skin a better-than-vacay glow, I might be super busy with work but my skin looks like I just came back from the best vacation of my life.

Another top tip, take a clean eyebrow spoolie and buff your eyebrows immediately after applying to avoid any tan build up.
The 'Blitz It Quickly' Approach
Sometimes there isn't the time and you a speedy fix – I'm a huge fan of a blitz quick beauty approach in these instances. Once a week I'll use Isle Of Paradise Glow Clear Self-Tanning Mousse on my legs to give my pins that post-vacation glow, with this clear hydrating tanning mousse developing in 4-6hours, I can cheat my two-week vacation in a day, ideal.