SPACE SESSIONS
Jamie Windust On How They Use Makeup To Express Themself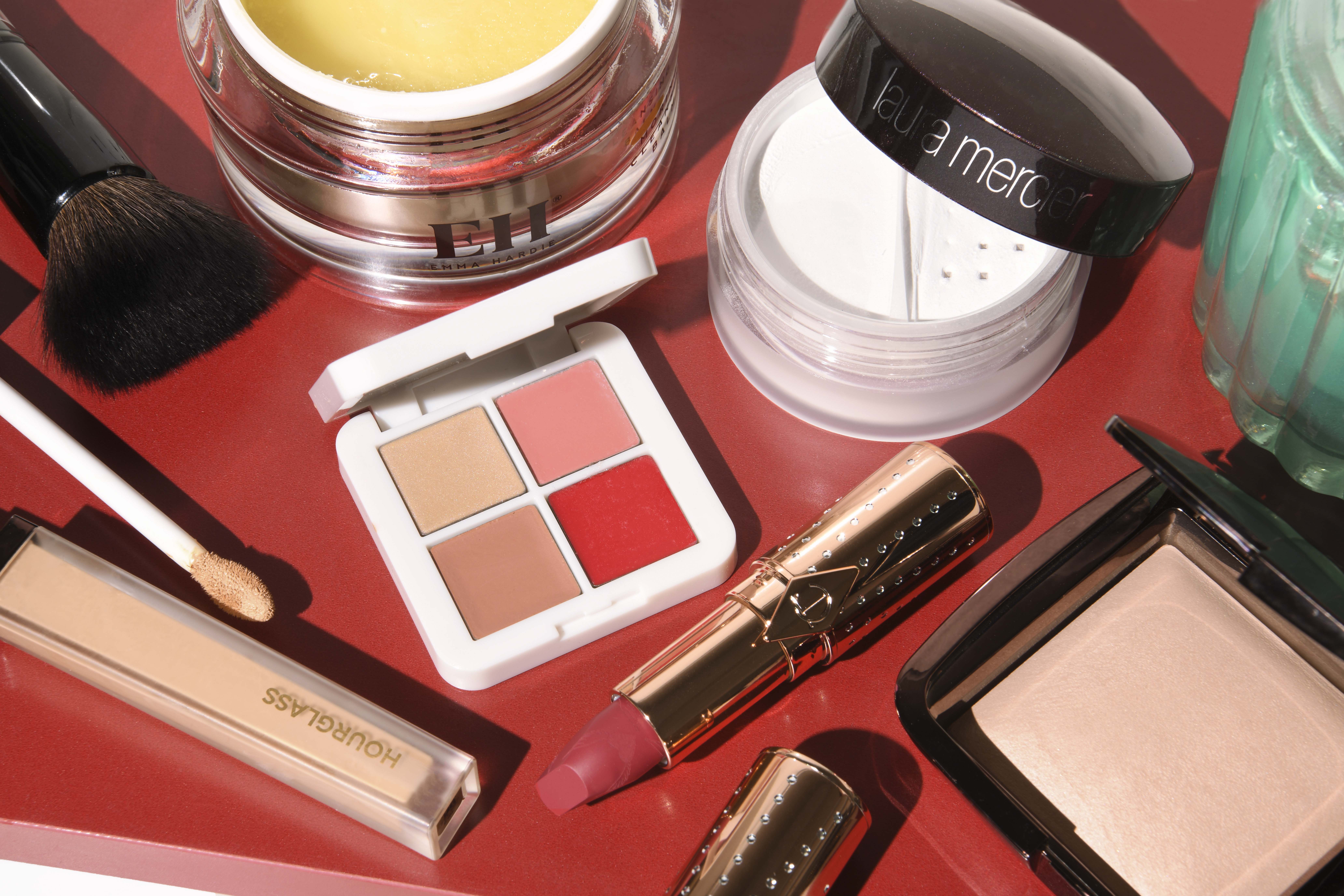 As contributing editor at Gay Times, author of In Their Shoes: Navigating Non-Binary Life, co-producer and presenter of In Their Shoes with Jameela Jamil and model for many well-known brands, Jamie Windust has sure made their mark. Here they tell us more about first discovering beauty and how they use makeup as a way of expressing their identity…
The Power Of Makeup
It all started when I was 16, working in a department store in the menswear section. I could see the beauty counters in front of me, but I was never allowed to work on them as they thought it would put people off. On my lunchbreak I was transfixed by the products, and I'd often take testers home to play with at the end of the day. It wasn't about exploring gender identity at that stage; it was more like crafting a new skill. I just wanted to figure it all out. Makeup made me feel confident and free and allowed me to test the boundaries of what I really wanted to look like. It pushed me into a space where the rules became blurred. Beauty really helped me to see that there is no limit to exploration.
How My Look Has Evolved
Obviously social media has played a huge part in my journey with makeup - especially in the past 18 months. It's allowed me to see what artistry is out there from this generation and it's allowed me to have more fun. Today my look is much more stripped back and natural. I opt for high impact but less glamour makeup and more confident, serene looks.[copy] [copy]Lockdown made me realise that the only person I should be doing my makeup for is me. When I first started out the looks that I created were for me, but as my work and profile took off it became something that I would fulfil because of an expectation to appear as 'Jamie'. I realised that it didn't matter how I looked - I was still Jamie and my identity was still the same.
I used to receive a lot of negative attention because of my look, and it made being in public space hard. This was another reason why I changed my beauty look. It wasn't because of pressure but because I had to look after myself. It sounds sad but it was actually far from it. I have to look after myself because sometimes people don't appreciate beauty and artistry that they're not used to.
My Go-To Look
Prior to lockdown, my routine was incredibly long - a good 90 minutes! My base was always super heavy and I would scrape it off at the end of the day with Emma Hardie Face Moringa Cleansing Balm, £ 20,00. It would cut through the thick layers of porcelain paint I would apply every morning. I'd then go heavy on brightly coloured pigments and team it with a glossy red lip and star stamp eyeliner. Nowadays, I'm a lot quicker and opt for lighter, creamier textures. RMS Beauty Lip2Cheek, £ 35,00 is sensational and I love Hourglass Vanish Airbrush Concealer, £ 34,00 to brighten under my eyes and add a really natural glow. It sets like a dream and with no caking or creasing. I always finish any look off with a highlighting powder.
Where I Find My Inspiration
The 80s runways are a huge inspiration for me - particularly Galliano. Back in the day when I had a more extravagant look, I'd swear by Kevyn Aucoin's bronzers and blushers as well as piling on the gloss and really going to town. I loved that the women of the 80s were really pushing boundaries, achieving higher positions at work and standing up for what they believed in. This alongside their iconic makeup looks really pushed me to do the same.
A Word Of Advice To Others
If you're cautious of wearing makeup or perhaps unsure where to start, always allow it to change as you change. Change can feel scary but as long as it aligns with who you are in that moment and what you want to do for yourself then it's okay. Make sure that when you're playing with beauty that it's for you and only you. It's not selfish to want to look however you want to look without fear or prejudice.