IN FOCUS
Rosie Huntington-Whiteley's 60 Second Eye Look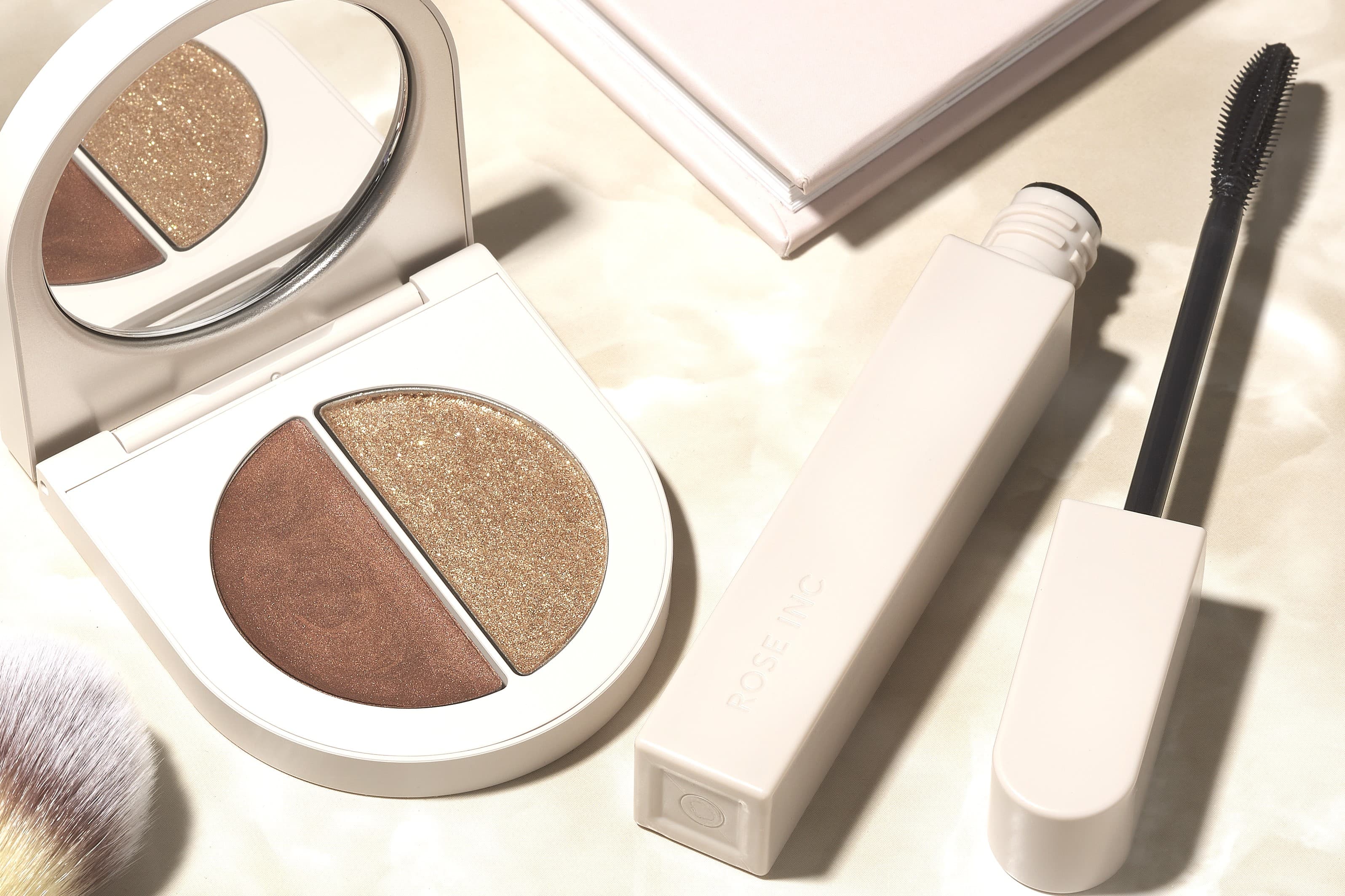 Rose Inc
launched last year with the essentials you need to achieve
Rosie Huntington-Whiteley's
signature glow. From the
Blush Divine Radiant Lip and Cheek Colour
to the
Skin Enhance Luminous Tinted Serum
, model-worthy skin is now readily attainable, and thanks to the creamy, easily blendable formulas, it's relatively straightforward to achieve.
In terms of radiance-boosting complexion heroes, Rose Inc is a go-to makeup brand for a lot of Space NK customers, but the brand lacked a mascara – in fact, all the eye makeup essentials save for the bestselling
Softlight Luminous Hydrating Concealer
. That was until now.
Just in time for party season, Rosie has unveiled her eye makeup collection, including the long-awaited
Ultra-Black Lash Lift Serum Mascara
,
Satin & Shimmer Duet Eyeshadows
(refillable, of course), and a
Fan Eyeshadow Brush
to complete her range of bestselling brushes. We caught up with Rosie
Rosie's 60 Second Eye Look
Whatever look I'm creating, my eye makeup always starts with my Rose Inc Eyelash Curler to add curve and volume to my lashes. Then, I like to choose a neutral cream powder from the Rose Inc Satin & Shimmer Duet Eyeshadow, £24.00 collection - usually the Satin Cocoa and White Gold Shimmer. The duet is a pair of pigment-rich eyeshadows — one cream, one pressed. I use the Rose Inc Number 8 Dual Ended Eyeshadow Brush to work shadow from the outer corner and then sweep colour over the lid from the inner corner with the Rose Inc Number 7 Fan Eyeshadow Brush, £21.00.
To finish the look, I add a touch of the Rose Inc Ultra-Black Lash Lift Serum Mascara, £12.00 to my eyelashes.
Rosie's Need To Know Eye Makeup Trick
For mascara application, always load up from the roots first. With the Rose Inc Ultra-Black Lash Lift Serum Mascara, start with the shorter - bristle side at the roots, almost like you're tight-lining, then flip the wand over for the longer, curbed side to lengthen and pop the lashes up.
Inside Rosie's Handbag
The Rose Inc Softlight Luminous Hydrating Concealer is definitely one of my hero handbag products - I wanted a really hydrating liquid concealer that does it all. I like to apply a little dot on the edge of my eye and buff it out to conceal, then use Rose Inc Satin & Shimmer Duet Eyeshadow in Satin Plum and Lavender Shimmer to take the look from day to evening.
Read More
• Rose Inc Blush Divine Radiant Lip & Cheek Review
• The Best Makeup Brushes • Best New-In Makeup Products