IN FOCUS
How To Streamline Your Skincare Routine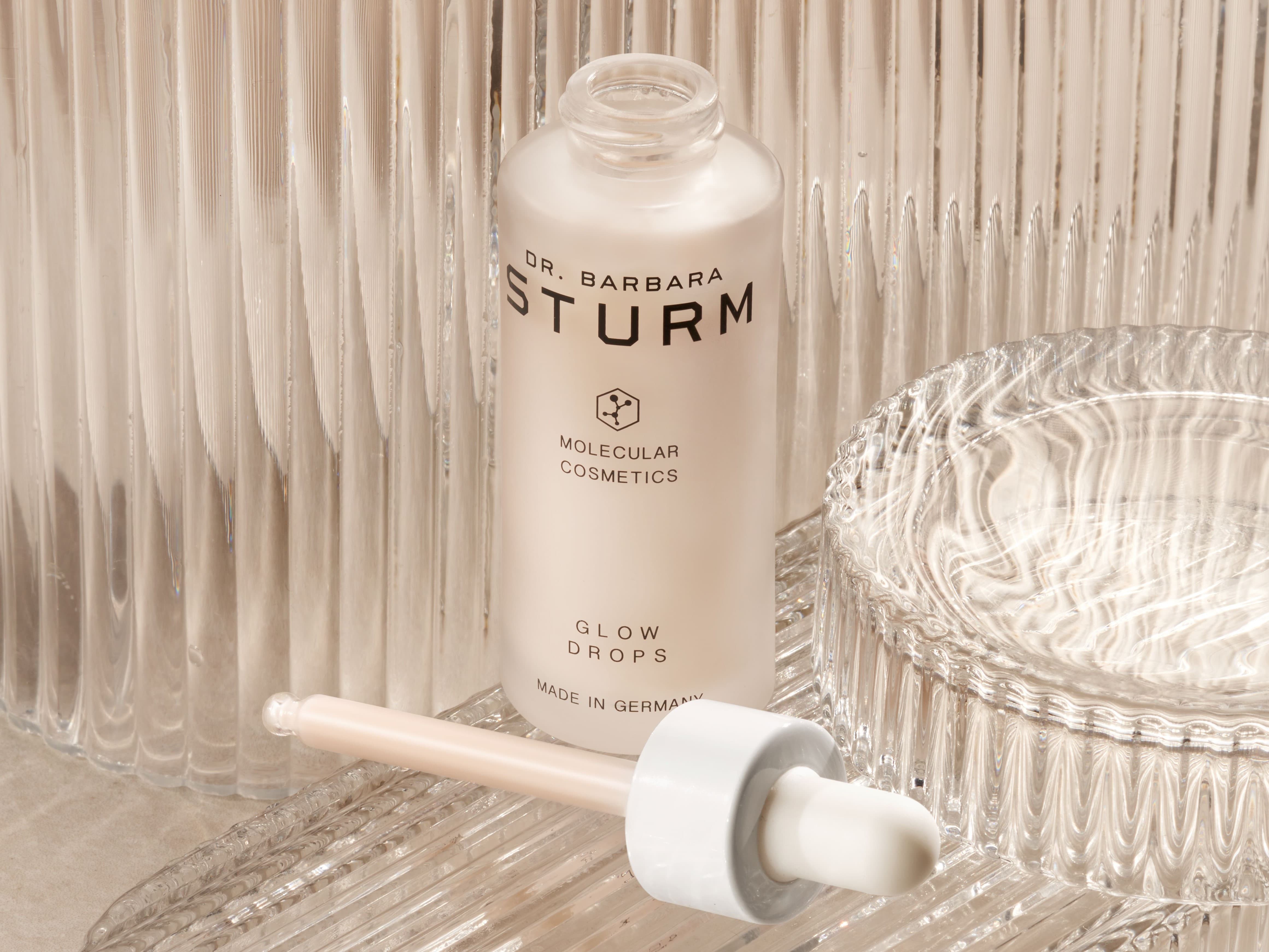 Skinimalism is a big beauty trend for 2023 and we're all starting to appreciate the merits of a simple skincare routine. Few of us have time to indulge in an eight-step regimen before dashing off to the office or hitting the hay in the evenings, and we're craving a simple skincare routine that we can stick to everyday.
If you've found your regimen has grown over the years, with the addition of an essence, another serum, maybe a treatment or mask, our straightforward guide will help you streamlining your products and create the best minimalist skincare routine for you.

The 3 essential steps for a simple skincare routine
Step 1: Cleanse
Even a minimalist skincare routine involves cleansing. Our skin is like a sponge that absorbs UV rays, pollution and grime from the city throughout the day, and at night it can pick up some bacteria or sweat from your pillowcase. Hence why cleansing is an essential step that can't be skipped.
If you have normal to dry skin, choose a cleanser with nourishing ingredients like ceramides and squalane for a gentle cleanse. Those with oily and/or acne-prone skin can opt for a cleanser with stronger actives like salicylic acid to help loosen blocked pores.
The ideal scenario would be to double cleanse in the evening to get rid of all makeup, SPF and impurities accumulated throughout the day too. We recommend opting for a cleansing oil for the first cleanse and a lotion or foam for the second.
Step 2: Moisturise
A strong, heathy skin barrier helps to lock-in nutrients and hydration, while providing protection from external aggressors such as pollution. Using the best moisturiser for your skin is a great way of supporting your barrier. When choosing a face cream, go for a formula with ingredients like hyaluronic acid, peptides or vitamin C that help to strengthen and nourish your skin barrier.
As for the texture, consider your skin type. If you have oily skin, a water or gel-based face cream is the way to go. It will give your skin the right amount of moisture without clogging your pores. For normal to dry skin, rich and creamy textures will benefit your skin better.
Step 3: SPF
SPF a non-negotiable to support your skin's health and prevent premature ageing. Sunscreen will help protect from UV rays and keep your skin from photo-ageing, as well as keep fine lines and wrinkles at bay. Even in the winter when the days are shorter, make sure you apply a generous layer of SPF to your skin to fight free radicals and prevent the loss of collagen.
Nowadays, there are SPF formulas that work for all skin tones and all skin types, even sensitive and acne-prone skin. There is no excuse to skip SPF, especially when you choose a streamlined, minimalist skincare routine like this one.
Adding Steps To Your Simple Skincare Routine
Once you've established the basic steps of your skincare routine, you can add in serums and masks for some added benefits. In the morning, you might want to include a hydrating hyaluronic acid or antioxidant serum – the best vitamin C serums can help to support the benefits of SPF. And in the evening, you might want to try stronger treatments like exfoliants or a retinoid to help rejuvenate the skin.
The key here is to make sure you stick to your essential steps before adding in more, without overwhelming your skin. It takes time for the skin to adjust to new products, so take it one step at a time.
Final Word On Streamlining Your Skincare
There is no perfect skincare routine, but when it comes to skincare for beginners, a streamlined routine is the ideal foundation. A simple routine with only a few steps is easier to remember and to stick to, even on those evening when you feel lazy. Start with a simple skincare routine and you can always add in extra steps.
Looking For A Personalised Touch?
Pop into your local Space NK store where our expert beauty advisors can help select the best skincare products for you. If you can't make it into store, check out our Skincare Matches tool. Using your previous purchases and a quick skin quiz, we can identify the products that will suit you best in seconds.
Read More
• What Are Retinoids And How To Choose The Right One For Your Skin?
• Inside Caroline Hirons' Skincare Routine • Vegan-Friendly Skincare
• What Is Slugging In Skincare?