IN FOCUS
Travelling In Style With Tiffany Masterson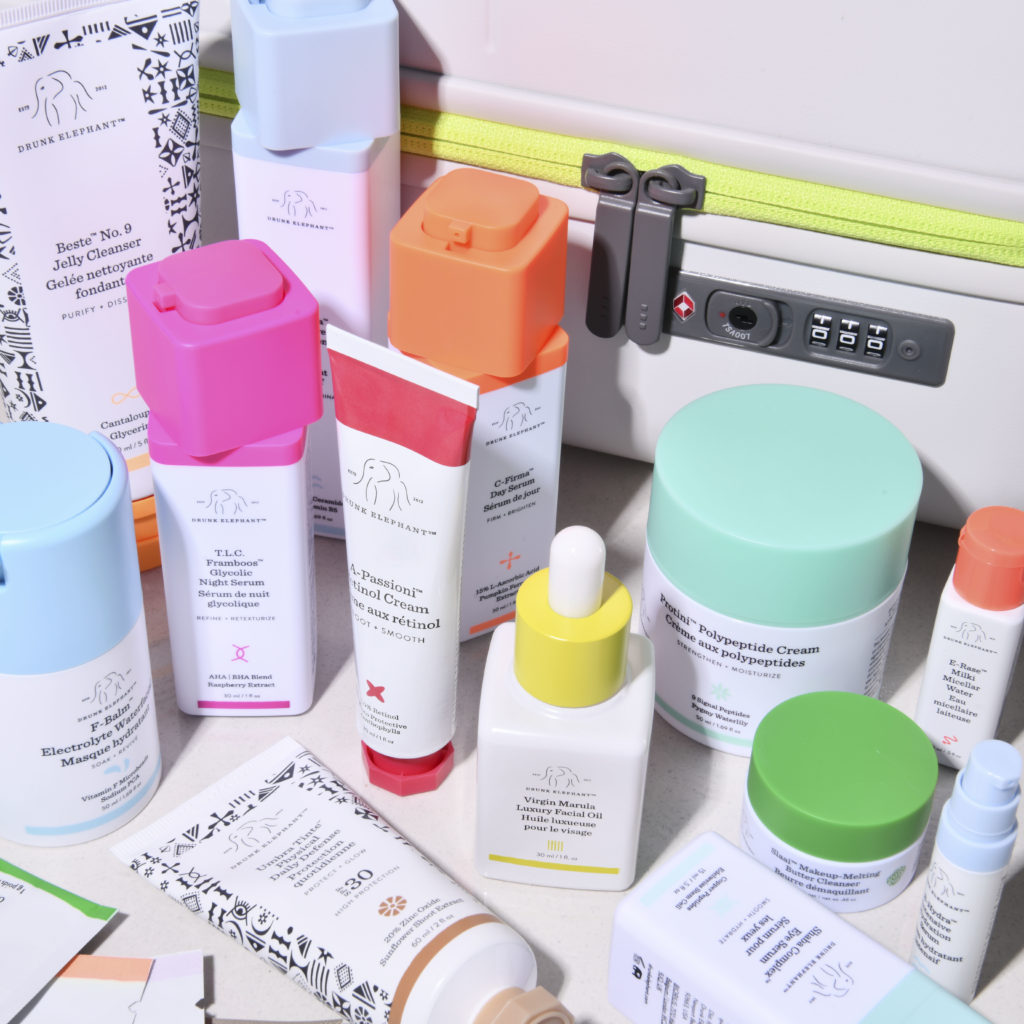 Stop what you're doing, Drunk Elephant has just dropped The Trunk 4.0. It includes not just three or four full-size products, but a whopping 10 and these bestselling formulas come wrapped up in a limited edition, never-seen-before suitcase. And, just in case that wasn't enough to have scrambling for your card details, you'll also save yourself £143.
Tiffany On The Trunk…
"Travel has always inspired me – there's nothing more exciting than exploring a new place or culture," says Drunk Elephant's founder Tiffany Masterson. "Of course, over the last year, the very idea of travel has taken on a much more profound significance, and along with the rest of the world, I've learned what a gift it really is." To celebrate the joy of travel, Tiffany decided to team up with Monos, a luxury luggage company renowned for its minimalist design. "It's full of all the skincare you could want for," adds Tiffany.
On Her Travel Essentials…
Keeping her skin looking radiant and glow-y is paramount regardless of where and how she's travelled, and Tiffany doesn't rely solely on her beauty products. "I'm a strict non-drinker when I'm working and travelling," she says. "I just don't like it and I feel my skin looks a thousand times better without it."
Aside from her miniature beauty haul and plenty of sleep and water, Tiffany is just as specific about her other travel essentials. "I wouldn't be without my Amika High Tide Deep Waver for my hair; a cosy blanket from Naked Cashmere; my supplements; a pair of brown suede Saint Laurent slides over thick grey socks and my protein powder and Nuun tablets," she says. Fortunately, there is plenty of room for all the above in the Monos wheelie case. We just need to get our hands on one…