IN FOCUS
How To Find Your Perfect Lip Colour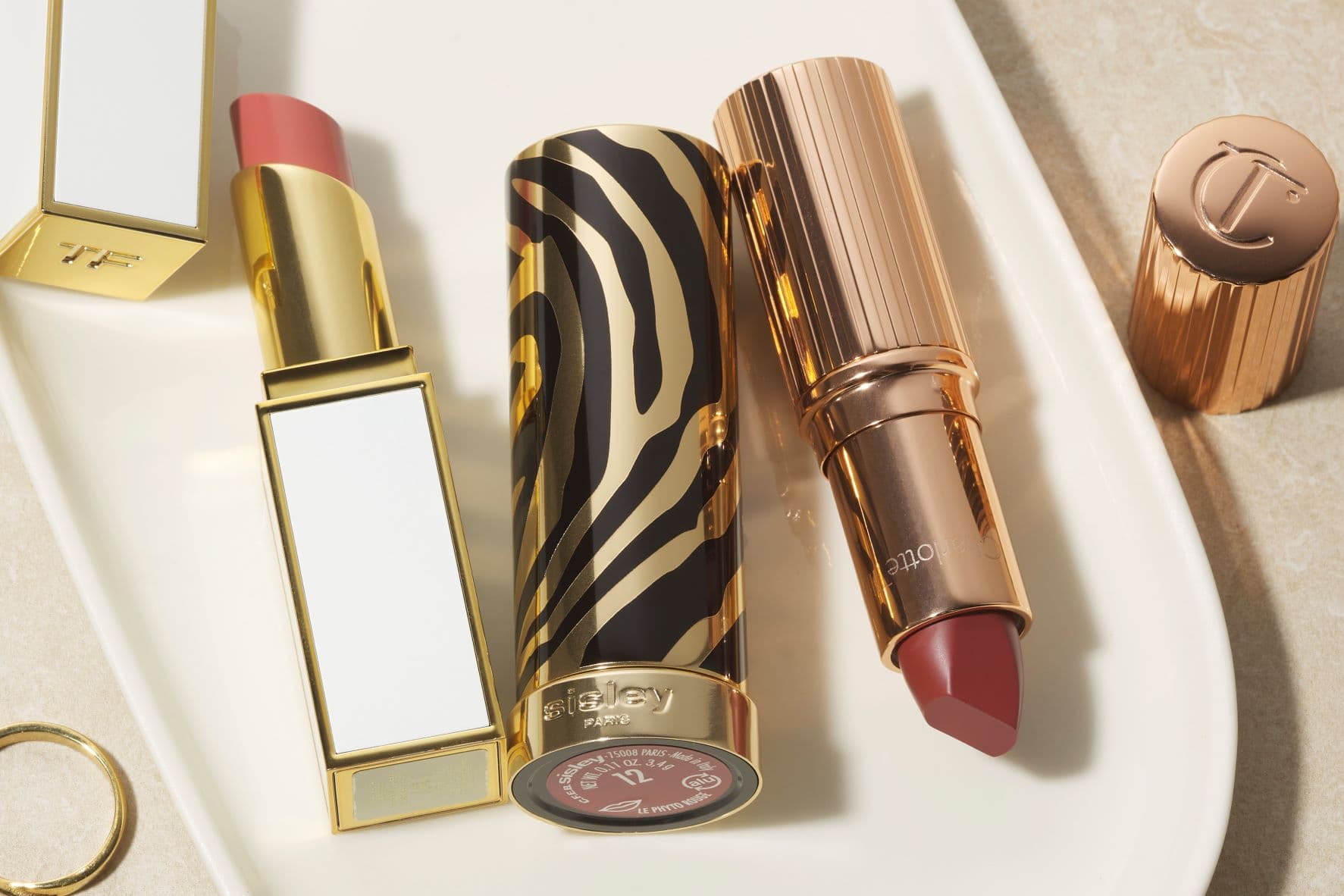 Whether you're dialling up a look from day to night, adding a little something to fresh-faced style, or looking to go all-out glam, lipstick is the product we can't forget. And with more iterations of our lip-enhancing stick than ever before, the options really are limitless. Will you go for a nude, coral, red, brown, or another rainbow colour perhaps? Then there's the finish - matte, gloss, or somewhere in between?
And let's not forget the categories of traditional stick style, liquid lipsticks,
tinted balms
(yes, they count too), and even pat-on powder creations. Actually, now we come to think of it, could there almost be too many lipstick options to choose from? Like, how are we supposed to know which is the best for our natural lip colour, without buying a beauty-store's worth of lip product to trial first?
To guide us towards the right lipstick decision for us, we speak to
Sisley-Paris'
artist in residence, Florrie White and
NARS
lead artist, Rachel Hardie. Does the perfect lipstick shade really exist? Which texture is easiest to wear, and what are the rules for wearing red? Let's find out.
Consider Your Colour
You've chosen a preference between nude, red, coral, but now you're asking the question, 'what lipstick colour is best for me?' But it's not actually a case of nudes suiting one type of person, and reds suiting another. In fact, Florrie advises we experiment with our colours of lipstick. "Go with your instinct. It is rarely wrong. Take yourself to a make-up counter and look at all the shades available. Trust your gut and then try them on," is Florrie's top tip on how to choose lipstick colour.
That said, there are a few rules which can help you choose right within each colour category. For instance, "a nude lip can be a whole range of lip colours, from a Brigitte Bardot peachy nude to a pencilled flesh nude (á la JLo), or a rosebud nude which enhances most people's natural lip colour," says Florrie.
"Everyone can wear red; you just have to find your perfect tone and texture," says Rachel. "To brighten your smile, a blue toned red really helps to make your smile sparkle. To compliment an olive skin tone, opt for more of an orange base red," she adds. And for the other, less traditional lip colours? "Play with a punchier shade whenever you want, but especially when the sun is out or when the lights are low," says Florrie.
Which out-there shades does Florrie suggest for this season? "Step away from the regular red or nude lip shades and reach for a dark plum purple, fuchsia pink or verging on neon orange," she tells us.
Lipstick guide for skin tones
Florrie says the next step is to know about tone: "be old school and show images of people you admire in a lipstick shade and take it to the counter to match it to your complexion. Take advantage of the experienced and educated make-up artist on the beauty stands," she adds.
Just be open minded as one shade really doesn't suit all and asking for advice in complexion-matching is key in finding the right tone of lipstick for you. "You may be surprised that a different shade of lipstick may uplift your complexion than that of your inspiration," Florrie tells us.
If you decide to skip the step and choose the best lipstick colour for yourself however, Rachel has some helpful tips. "If you have a yellow undertone, pinks are great for brightening the complexion! If you have a lot of redness in the skin, I would steer clear of anything with too much pink in," Rachel adds. The finish of your lipstick can help to lift your look too. "Try a shade with a few sparkles in it," Florrie suggests.
Matte or gloss?
Glossy, balmy, glowy lip textures are back on trend, and when it comes to choosing a fuss-free option, this is great news. "I find a sheer lipstick is easier to apply as it is more forgiving with mistakes," admits Florrie. "When looking for something light and easy, moisturising textures are usually best for comfort, Rachel confirms. However, when it's done right, a matte colour can be amazing for adding impact to your look.
What are the expert's tips on how to apply each texture? "For a flawless matte lipstick, the application is crucial," says Rachel. "I always start with a light layer of your chosen shade, cover the entire lip. Then perfect the edges with a precise lipliner and apply a second fuller coat of your lipstick. "To set the lip, hold one ply of a tissue over the lip and then dust a setting powder over the top. This will set your lip and look beautifully velvety," says Rachel.
Worried about going wrong - especially with long-lasting matte lipsticks? Don't be. "Any mistakes can be fixed with a pointed cotton bud rolled into a makeup remover," Florrie reassures. For glossy lipstick, it's pretty straightforward - "start in the middle and work outwards. Add an extra layer in the middle of the lips for a fuller pout," says Florrie. Glossy lipstick finishes are also a great choice when looking to switch up your look from day to night, says Florrie. And your base can be either luminous or matte. "I like to add a little sheen and/or sparkles in the evening which you can do by adding a layer of lip gloss over your daytime lipstick," she tells us.
How to finish your lipstick look
"Make up should really be about balance," says Rachel. "If the rest of your makeup is quite intricate or the focus, then pair back your lip. If you want your lips to take centre stage, ensure your application is opaque, sharp and carefully applied," she tells us. Your lipstick colour should be dictated by your makeup look too. If you tend to wear a darker eye look for instance, maybe a nude would be best. "A nude lip does contrast with and enhance a smoky eye," says Florrie.
That's not to say nudes are off the cards for other looks however, as "a warm nude also is beautiful with a natural, bronzed look," says Florrie. The blush or bronzer you pair your lipstick with is key, too. "After finishing a look, I generally always go back and adjust the blush or bronze to make sure everything works together as one," Florrie tells us. "I like to use blush to balance between the eye make-up and lip."
So, where do those punchier lip colours come in? "My only advice is to make sure you have cleaned and perfected your complexion, so it glows around your punchy statement of a lip," says Florrie. "And definitely make sure your lips are not dry or chapped before applying your lipstick. As long as you have healthy moisturised lips, definitely have fun with colour and pigments on your lips," Florrie tells us. "Never box yourself in with makeup! Try different shades, play and see what works with your style, colouring and lifestyle," Rachel adds.
Ready to try out the perfect lipstick for you? Here are five you might like.
Read More
• Best Sweat Proof Makeup Products
• Laura Mercier vs Nars Tinted Moisturiser • How to Create the No-Makeup Makeup Look
• The Best Makeup Brushes • Best Summer Makeup Products