MOST WANTED
Explore Olaplex's 9 Game-Changing Formulas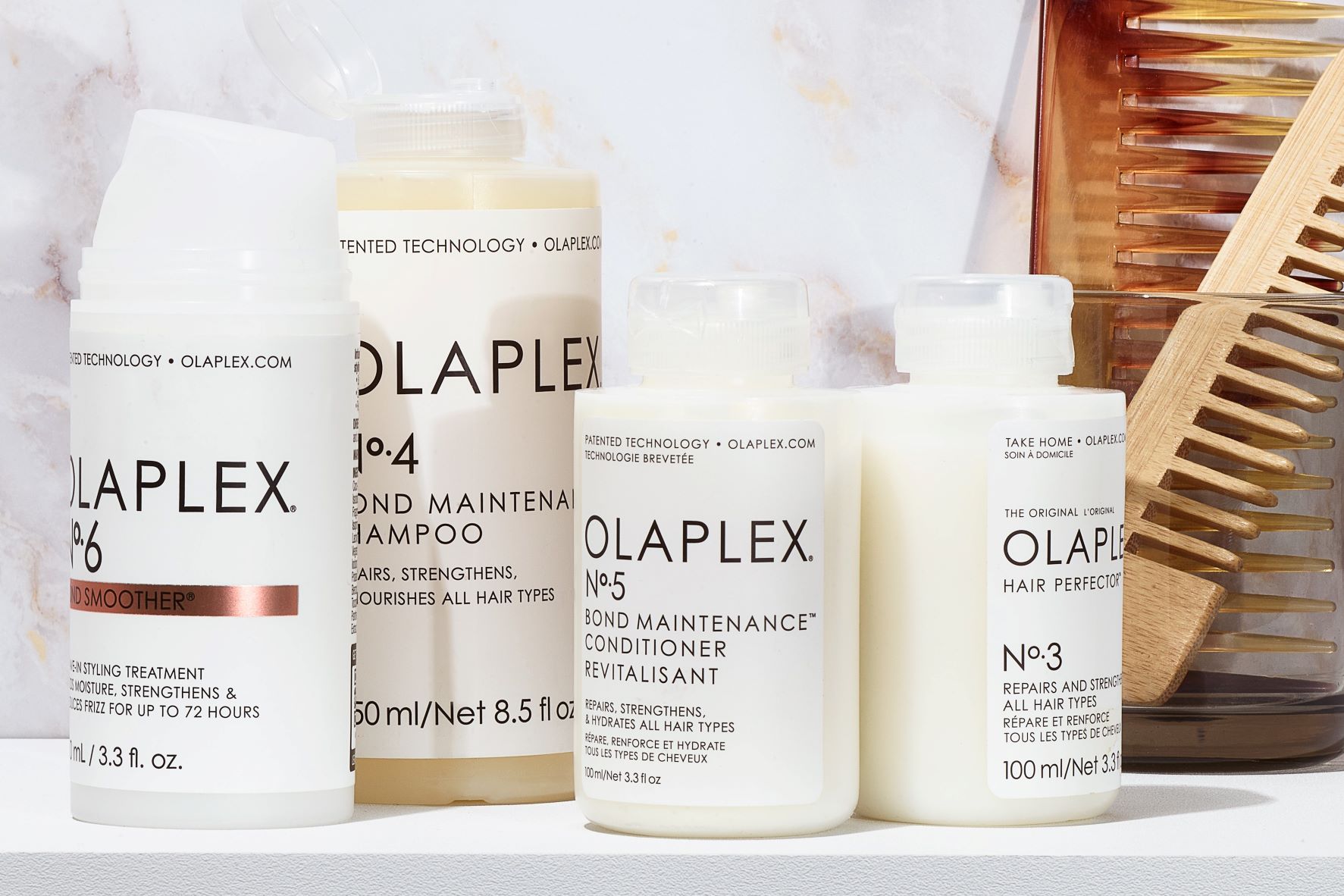 Olaplex
is one of the most hyped-up hair brands in today's beauty world, and rightly so seeing as it is expertly formulated to suit every hair type. If you're new to the brand and yet to experience its magic (excuse our gasps), here's everything you need to know…
Put simply, Olaplex is the haircare brand to know about if you're looking to give dry, brittle, damaged hair a soft, shiny, more resilient overhaul. "The products work by rebuilding broken disulphide bonds (AKA the structure that holds our hair together) from the inside out with a patented single ingredient - bis-aminopropyl diglycol dimaleate," says Olaplex Ambassador,
Chad Kenyon
. "Once all of your bonds are intact, you will have beautiful and healthy hair." That's his promise. The products have been formulated to complement one another, but don't fret if you're not ready to take on the full range just yet, as each can be used independently too.
Why We Love it
We once thought healthy hair came from the roots, and damaged hair was destined to remain that way until we snipped it off and waited patiently for some fresh keratin goodness to grow. But then we discovered Olaplex - the brand that truly, honestly has the power to heal unhealthy hairs. Not only does Olaplex do what it says on the packaging (seriously - this might just be our best hair yet), but every single launch seems to satisfy. We wished for a daily, fuss-free fix, and Olaplex launched shampoo and conditioner, craved a hair mask, and they brought out the best of its kind. And don't get us started on the latest No.9 serum. Every step of our hair care routine has been vastly improved by switching to an Olaplex alternative, and if you're still on the fence, give one a try and wait for the compliments. This stuff really does work.
9 Of The Best Olaplex Products
Read More
• Latest New Beauty Product Launches
• What Is Sensitive Skin? • What Is Retinol?
• How To Treat Hormonal Acne • How To Recycle With Handle