52 Confidence Boosting Beauty Tips
Everything you need to know about the latest issue.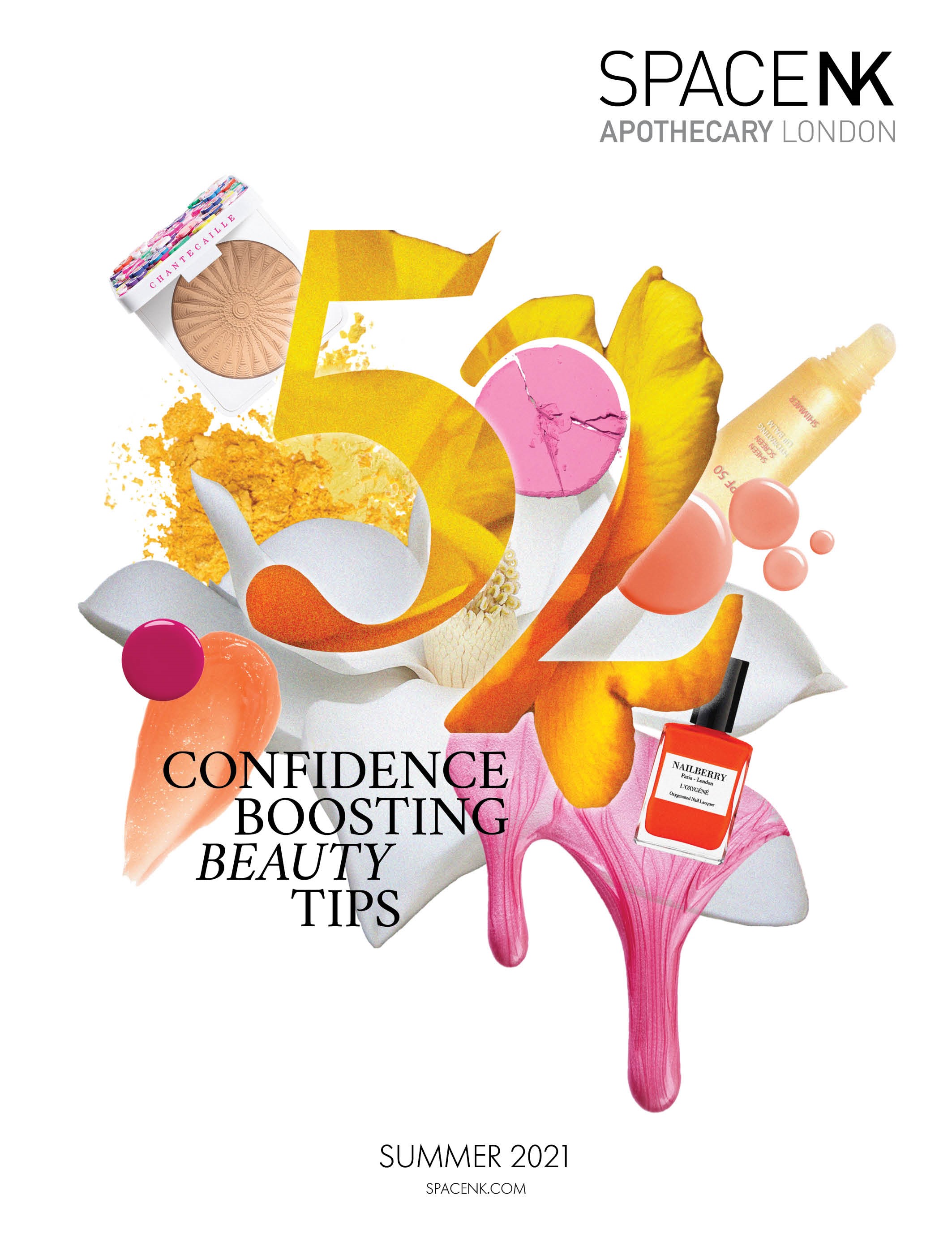 Lockdown might be finally easing, but if you're feeling a bit 'meh' and sluggish, you're not alone. The past five months in particular have felt like a long, hard slog and some of us haven't been as diligent with our health and beauty routines as we were the first-time round. With this in mind, we've compiled 52 Confidence Boosting Beauty Tips to help get you prepped for a summer of socialising offline. We've joined forces with some of our favourite brand founders, experts and influencers to create the ultimate guide to summer to ensure you look and, most importantly, feel your best.

Revive your daily routine and get your circulation going with our 11 Speedy Summer Grooming Hacks, before following our 7 Step Routine For Summer Proofing Your Hair. We're convinced that we'll convert the fake tan sceptics with our 3 Insider Tanning Tricks That Will Change Your Life – from how you apply your self-tan to Bambi Does Beauty's top tip for preventing patchy palms. And, for those who have spent the past year using the tiniest amount of tinted moisturiser and a dash of mascara, we've created a how-to guide to the 5 Effortless Summer Makeup Looks to ease you back in.

Happy reading!

Liz x

​
CHIEF MARKETING OFFICER EMMA SIMPSON-SCOTT
EDITOR & CREATIVE DIRECTOR LIZ HAMBLETON
ART DIRECTOR ABIGAIL VOLKS
MANAGING EDITOR FELICITY PADBURY
BEAUTY EDITOR VICTORIA HALL
BEAUTY WRITER SAMANTHA NICE
CONTRIBUTORS HANNA IBRAHEEM, MICHAEL BODIAM, NATASJA FOURIE, PHOEBE MCDOWELL, JOHANNE MILLS, NINNI NUMMELA, ALICE DU PARCQ.