SPACE SESSIONS
Frankie Graddon On Her Pregnancy Beauty Checklist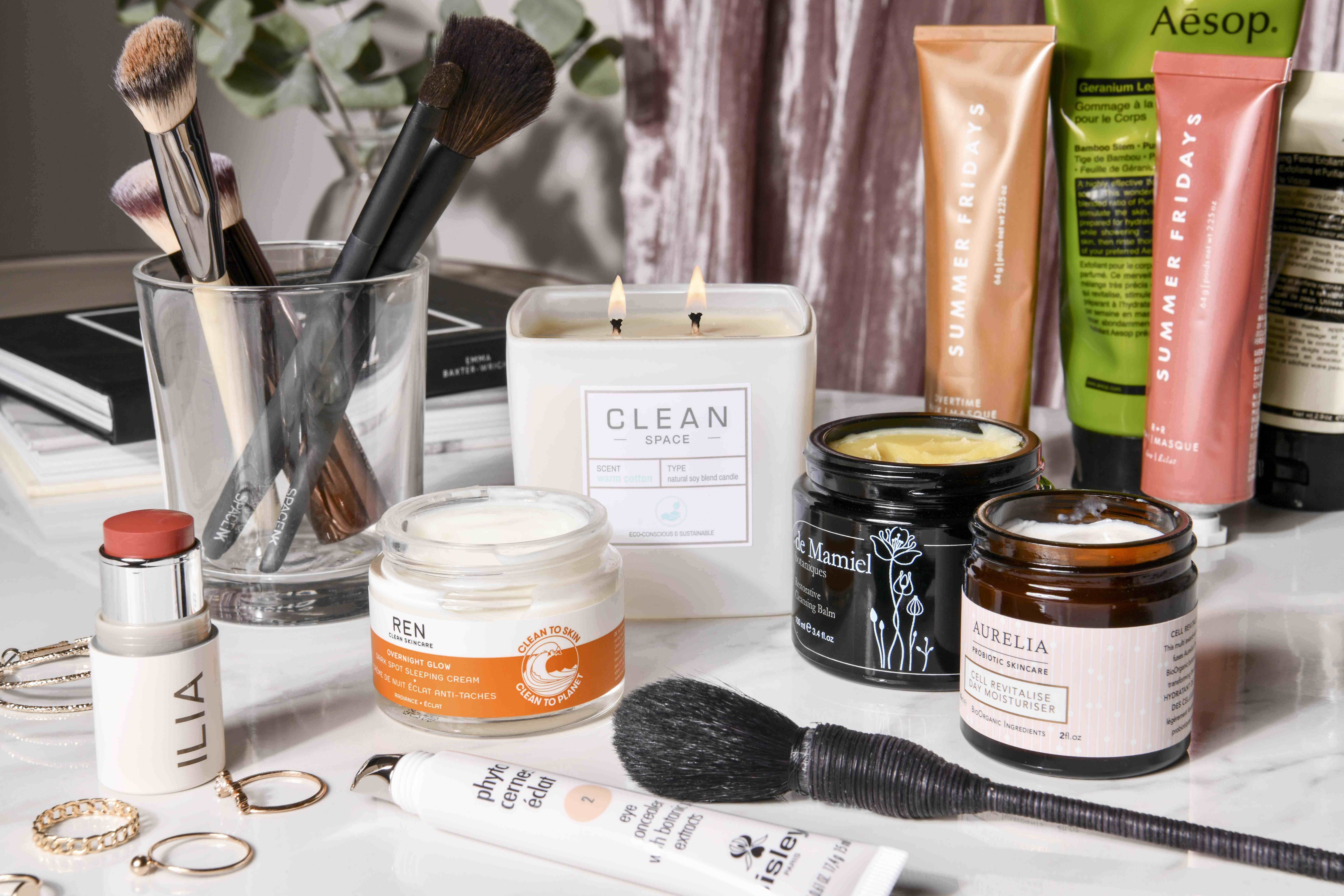 With access to some of the industry's top experts and the latest products, Frankie Graddon has refined her skincare routine. "My beauty approach changed when I entered my thirties. I honed my collection and focused on simple products that worked for me and my lifestyle," says Frankie. When she fell pregnant earlier this year, the change in her skin took her by surprise: "I underestimated how much pregnancy would affect my skin." Here, she shares her top skin tips, as well as the relaxing beauty buys that have seen her through the past nine months…
Tip 1: Take It Easy
First and foremost, try and take it easy. Your body is doing a lot of work so it's really important to slow down, stay relaxed and let it do its thing. Listen to what it wants - whether that's certain foods, day-time naps, warm baths, a gentle walk – whatever! Now's the time to let it take priority, so don't push yourself and don't give yourself a hard time if you can't function as highly as usual.
It can also be a very anxious time, especially if you're going through pregnancy during this pandemic. Acknowledge that, figure out what makes you feel calm and do those things. It might be yoga or meditation, exercise (I did a lot of walking) or binge-watching a Netflix series.
Tip 2: Keep It Simple
There is a lot of information out there and it can feel really overwhelming and scary. I tried to keep products as natural as possible and only used what I needed. I think your body tends to tell you what it wants and what it doesn't. My skin was sensitive, so I stepped away from a lot of actives, while synthetic smells made me nauseous, so I tried to keep to fragrance-free. A big change I made was to move to natural deodorant – I love Aurelia Probiotic Skincare Botanical Cream Deodorant, £19.
Tip 3: Adapt Your Skincare As You Go
Typically, my skin is a little on the dry and sensitive side but reasonably calm and spot-free. However, during my first trimester it went really oily and I had a lot of breakouts, which meant switching up my routine. I added in De Mamiel Brightening Cleanse & Exfoliate, £50 to de-clog pores and reduce flares ups. My skin also felt a little more sensitive than usual, so I stepped up the calming and redness-reducing products with Ren's Evercalm range, including Ren Clean Skincare Evercalm Ultra Comforting Rescue Mask, £42.
I found that I also needed a pick-me-up after a long day of feeling nauseous and tired. The most effective way I found for me to do this was by lighting a luxe candle that had a relaxing, soothing scent such as Clean Reserve Warm Cotton Candle, £44.
Tip 4: Makeup Can Work Wonders
While lockdown meant I didn't go out as much as usual, I definitely felt – and looked – more tired throughout pregnancy, so I focused on makeup that brightened up my under-eye area, such as Sisley-Paris Phyto-cernes Eclat Tinted Eye Concealer, £84. During the early months I also looked pretty drained (hello morning sickness) and found myself reaching for light cream blushers, including in All of Me that would give me a bit of colour.
Tip 5: Pamper Yourself
I've always been a fan of a long soak but enjoyed bathing even more during my pregnancy. It's such an effective way to unwind and feels like you're taking care of yourself, which is important when your body is working so hard and going through so many changes.
I was also much hotter on moisturising as I wanted to limit stretch marks as much as possible. Every morning I slathered on a super nourishing oil – I love RMS Beauty Beauty Body Oil, £68, paying particular attention to my hips, thighs, tummy, torso and upper arms – basically everywhere that was expanding!
Tip 6: There's Always A Silver Lining
Lockdown meant that my pregnancy experience wasn't what I had expected. It was hard not seeing friends and family and going to my scans alone was nerve-wracking. However, it was also the perfect moment to slow down and nest a little, and I certainly didn't miss rushing around town to a million meetings. There are always upsides to tricky situations.