CHRISTMAS ISSUE
Beauty Joy
The Joy Of Beauty
Three writers share the beauty products and approaches that bring them unequivocal joy on a daily basis.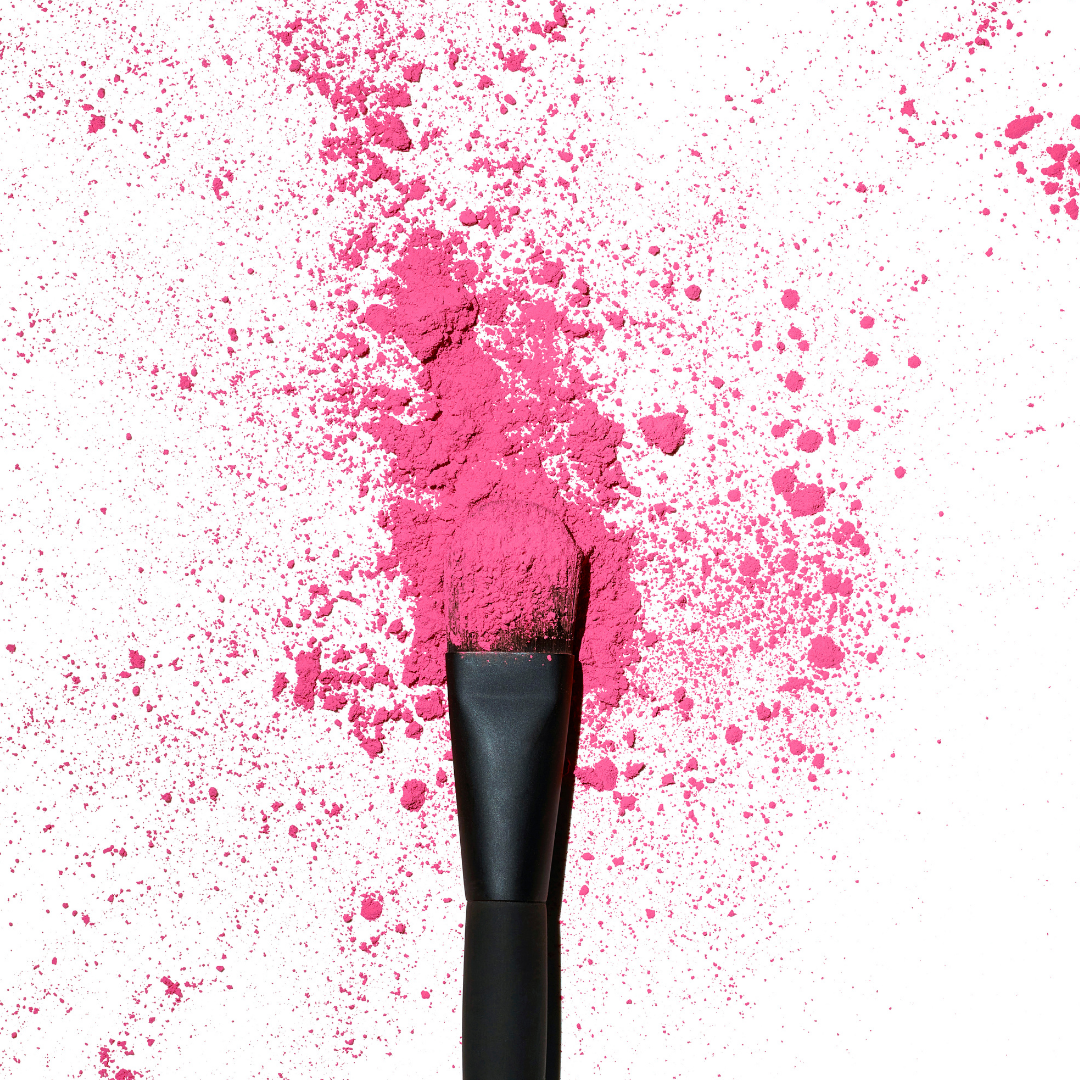 ​​
A Dusting Of Blush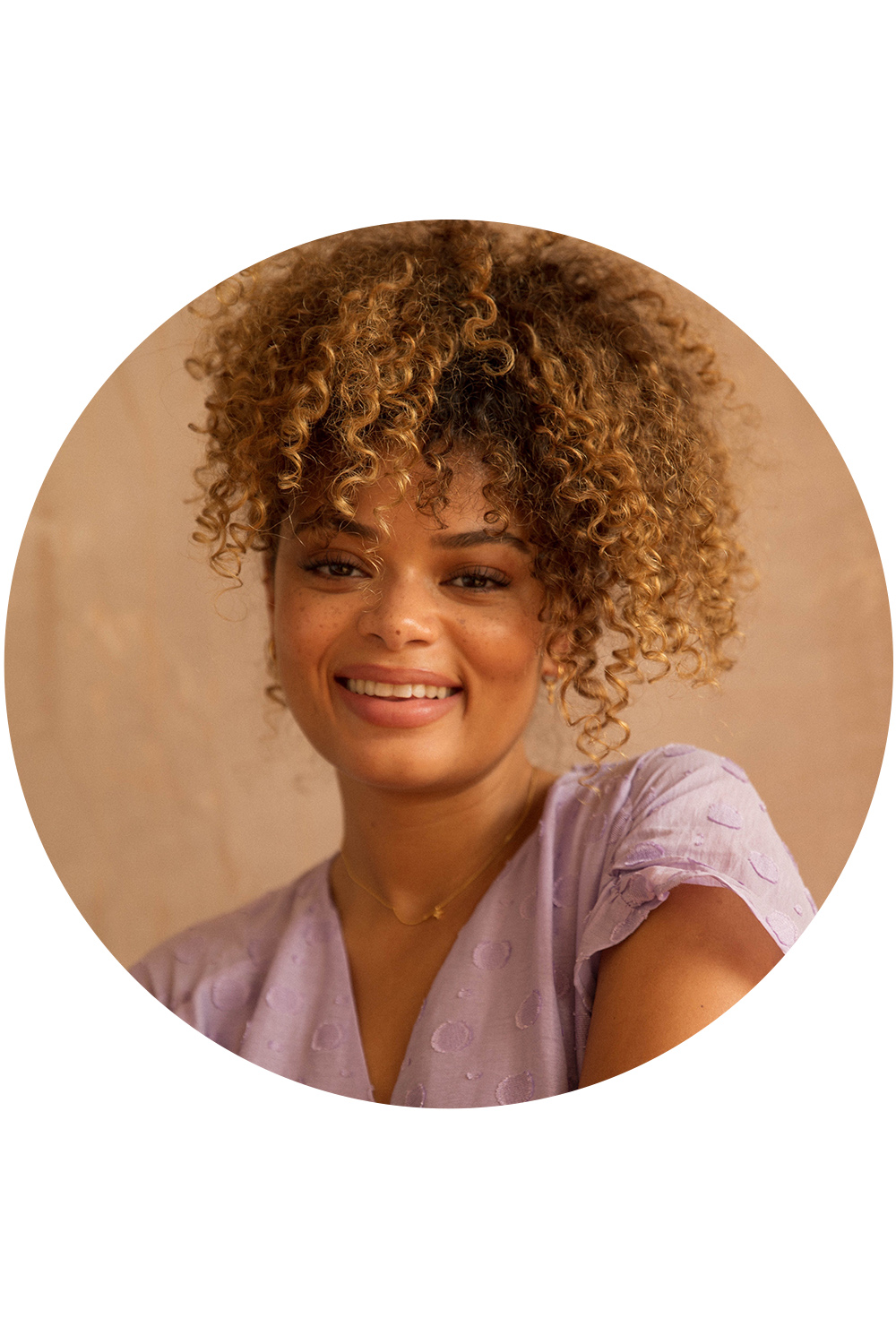 Beauty writer Ava Welsing-Kitcher recounts the uplifting power of blusher.


Blush was probably the last makeup item I added to my arsenal. First came lip gloss, then frosted forest green eyeshadow (I know), and even fake lashes before I considered adding a flush to my cheeks. In that strange beauty period between 2007 and 2011, extreme ashy contouring and blinding highlighter reigned supreme, and nobody wanted to ruin painstakingly carved cheekbones with a swathe of pink. But, after a makeup artist family friend dug through her kit and passed me a Stila Convertible Colour, ¥158 in the shade Camellia, £18, everything changed.
At first, I relegated it to the bottom of my bag, not really knowing how to use it. Then came the time where I left my makeup bag at home, leaving me stranded on the bus without anything to get ready with. I fished out the Stila and stared at the tawny rose hue, tentatively swiping a finger across it and dabbing it on my wrist. Finally, I patted it into my cheeks… then after considering my lack of eyeshadow, pressed it into my eyelids and across my nose. I instantly fell in love with the hazy harmony it had created across my face. The warm brown-pink colour wasn't garish at all. It brought out all the different facets and tones of my skin in a way my ashy contour powder could never. For once, I looked like myself, only fresher and healthier.
Years later, and most of my makeup collection is made up of blush in every form and shade. Nars Blush, ¥220 for a quick warming all-over, or one of that I can throw in my bag and apply anywhere. Laura Mercier Blush Colour Infusion, ¥238 deserve an honorary mention for the range of beautifully deep shades that bring out the best in brown and black skin - the tones that usually shy away from blush in the fear that it'll show up chalky. Not forgetting Kevyn Aucoin The Neo-Blush, ¥246 in the punchy Sunset hue.
There's something so happiness-inducing, enlivening and beautifying about blush, and its versatility cements it even deeper as one of the most underrated items in our makeup bags. It's such a rewarding feeling to successfully convince someone that blush can and will work for them, no matter what their age, skin colour, or condition is, and watch their eyes light up just as mine did upon my first application.

​
Taking A Ritualistic Bath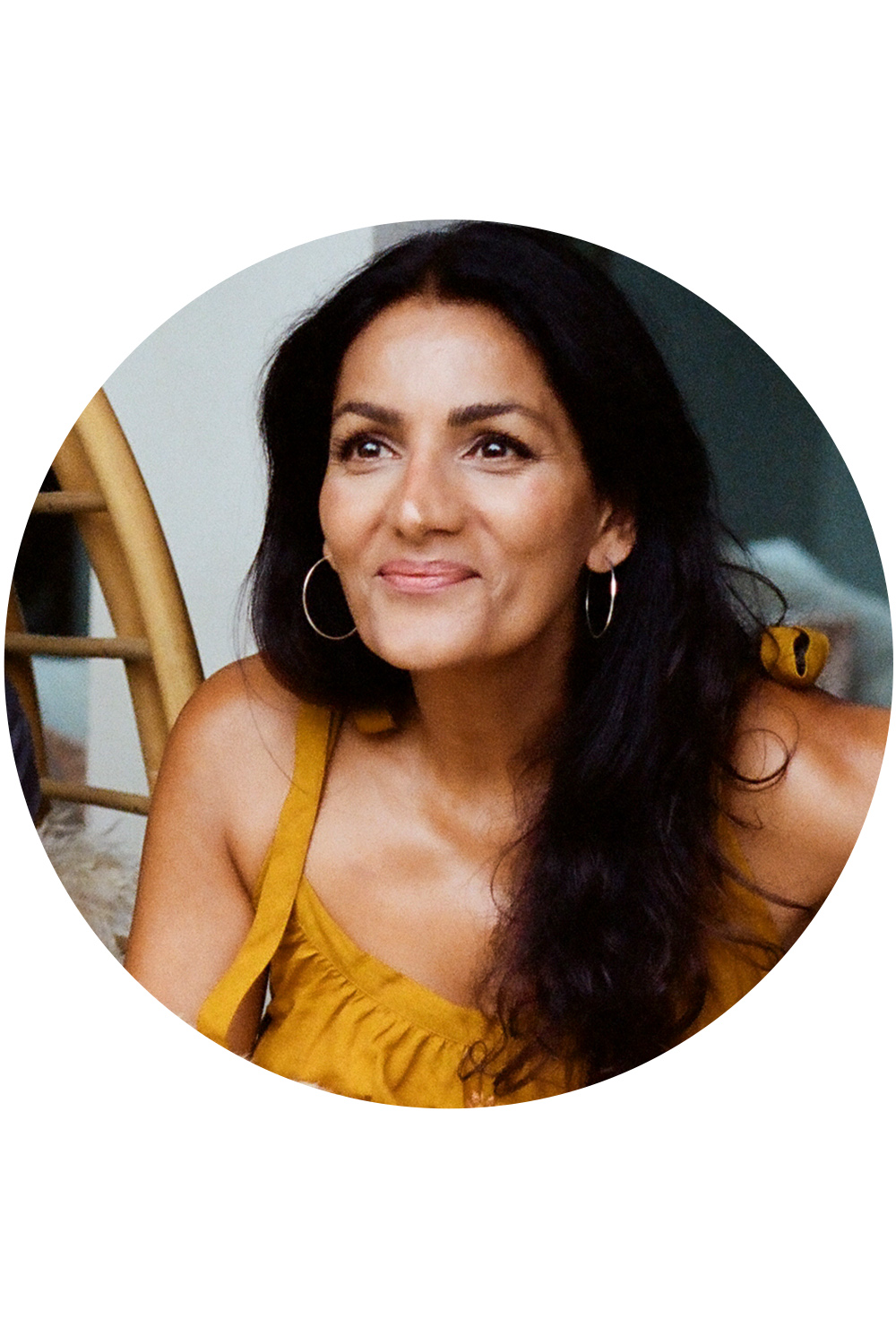 Mauli founder Anita Kaushal shares her restoring evening ritual.


Unlike previous years, this Christmas will bring a level of solitude most of us will not have known before. Yet, even in times of uncertainty, we can cultivate rituals that bring us true joy.
For me cultivating joy is like any other positive habit; it requires practice for results to accumulate. The external world remains as it is, but our view shifts from noticing sorrow to noticing joy. I begin every day giving gratitude for waking up healthy, for feeling the comfort of fingers wrapped around a mug of hot water, for the bliss that elevates my mind in meditation, for pottering in the kitchen with our dog Star following close behind. I'll read, go for long walks, watch the obligatory feel-good Christmas movies, drive to my mother's house and smile at her through a glass window. While I miss hugging my mother, love cannot be shielded, and I'll take joy where I can find it.
One of my greatest joys is my nightly bathing ritual. Everything we offer at Mauli Rituals has been crafted to connect mind, body and soul. It's achieved by formulating with exquisite aromatherapeutic oils to soothe the mind; exceptional adaptogens to bring radiance to the skin and by using only the purest, natural and organic ingredients to balance within.
My evening ritual is a series of delicious moments of joy. From being enveloped in the invisible comfort of a pure essential oil candle; treating my body to a rich, nourishing scrub; bathing in rose quartz infused Mauli Himalayan Healing Salts, ¥370; massaging my body and skin with our Mauli Serenity Body Oil, ¥414 ]; and finally spritzing my pillow with the Mauli Sleep Dharma Pillow Mist, ¥194. External practices of self-care serve to connect me to my eternal nature, which is forever pure joy.

​​
Embracing The Inevitable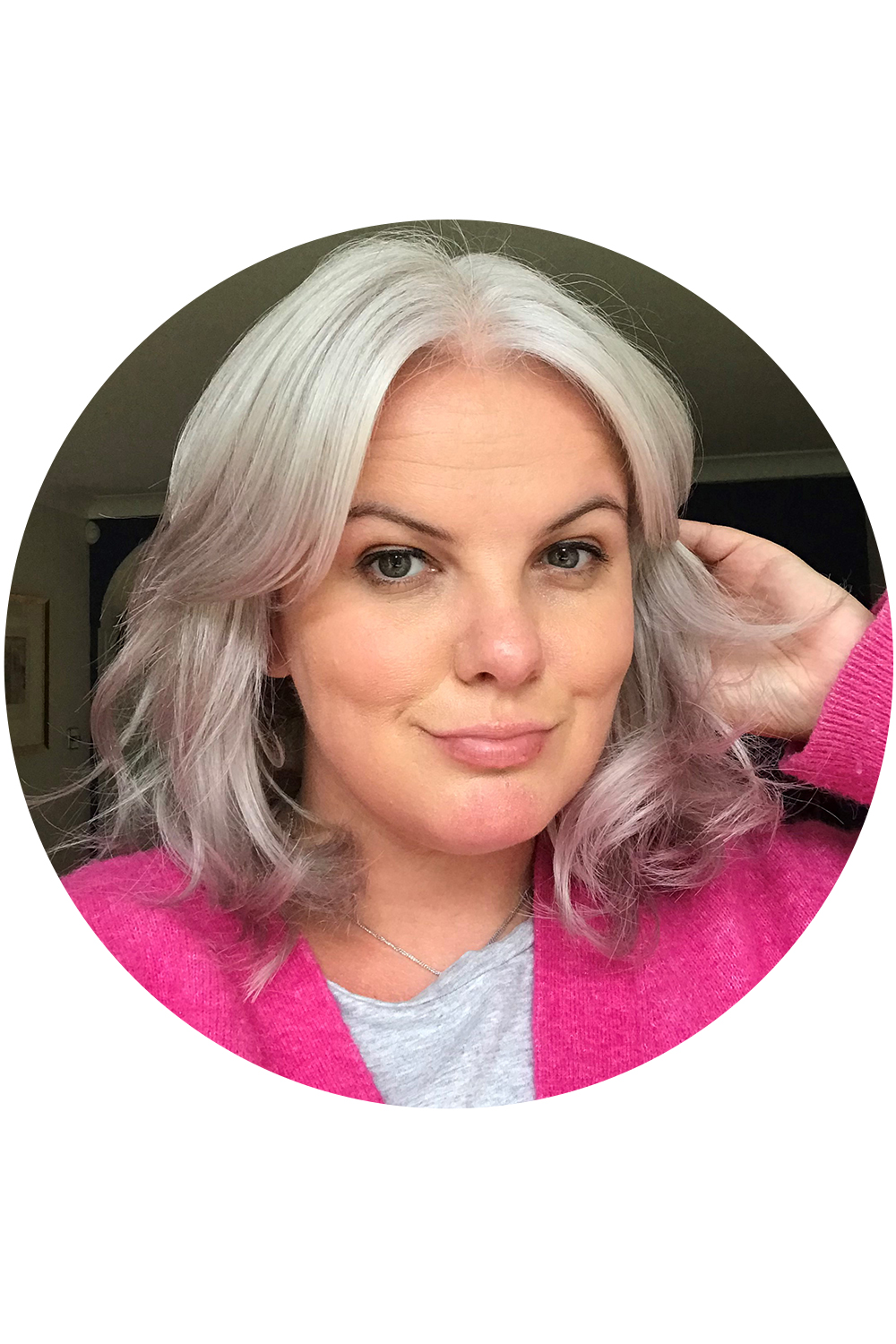 Author and journalist Jo Hoare on why there's joy to be had in going grey.


It is impossible to write about joy in 2020 without prefacing it with the kind of opener that you've no doubt started thousands of emails with yourself. These 'unprecedented times', 'challenging periods', 'difficult situations', even added all together they only give a fraction of how hard it has been to find joy over the last 10 or so months. Still, it has been hard, not impossible and for many of us, me included, beauty has been a way to seek out glimmers of happiness, positivity and calm.
Of course, beauty looked very different for a large portion of the year, no salons, no shops and, were it not for the now ubiquitous video call, no one to see us. This perfect storm of lack of access to my beloved hairdresser and the realisation that the Deliveroo driver probably wasn't going to judge me meant I made the decision to grow out my grey hair.
After being a full bleach fan (every six weeks for the last 10 years) I was initially filled with horror as the silvery strands started to sneak through. The urge to box dye was strong and as one smiling tv presenter after another assured me from my Instagram feed that you could indeed get a salon look at home I nearly broke. However like all forms of withdrawal, the initial cold turkey was the hardest and once that first centimetre of grey was through I started to feel better and realise that working with what I had rather than fighting against it brought a real sense of liberation.
Purple shampoo was the mainstay of my grey arsenal, leaving it on for five minutes in the shower a couple of washes a week toned the grey and bleach to almost the same shade, but equally important was the confidence to shout about what I was doing. Once I'd stopped thinking of my grey hair as something to be embarrassed about – how dare I, a woman of 40, be showing signs of ageing, I found a real enjoyment in caring for my greys and making them a feature rather than something to be covered up.
Initial fears about looking older were swept aside, as minus the bleach damage and with some time and effort invested into masks and treatments - nobody wants the rogue pubic-esque standing-to-attention hairs springing up on their parting - I've seen a return to the strength, shine and thickness of my 20's. And if that's not joyful, then I don't know what is.

​​