How To Scent Your Home According To Your Mood
Ensure all is calm and all is bright in your household over the festive season with Alice du Parcq's sweet-smelling support network.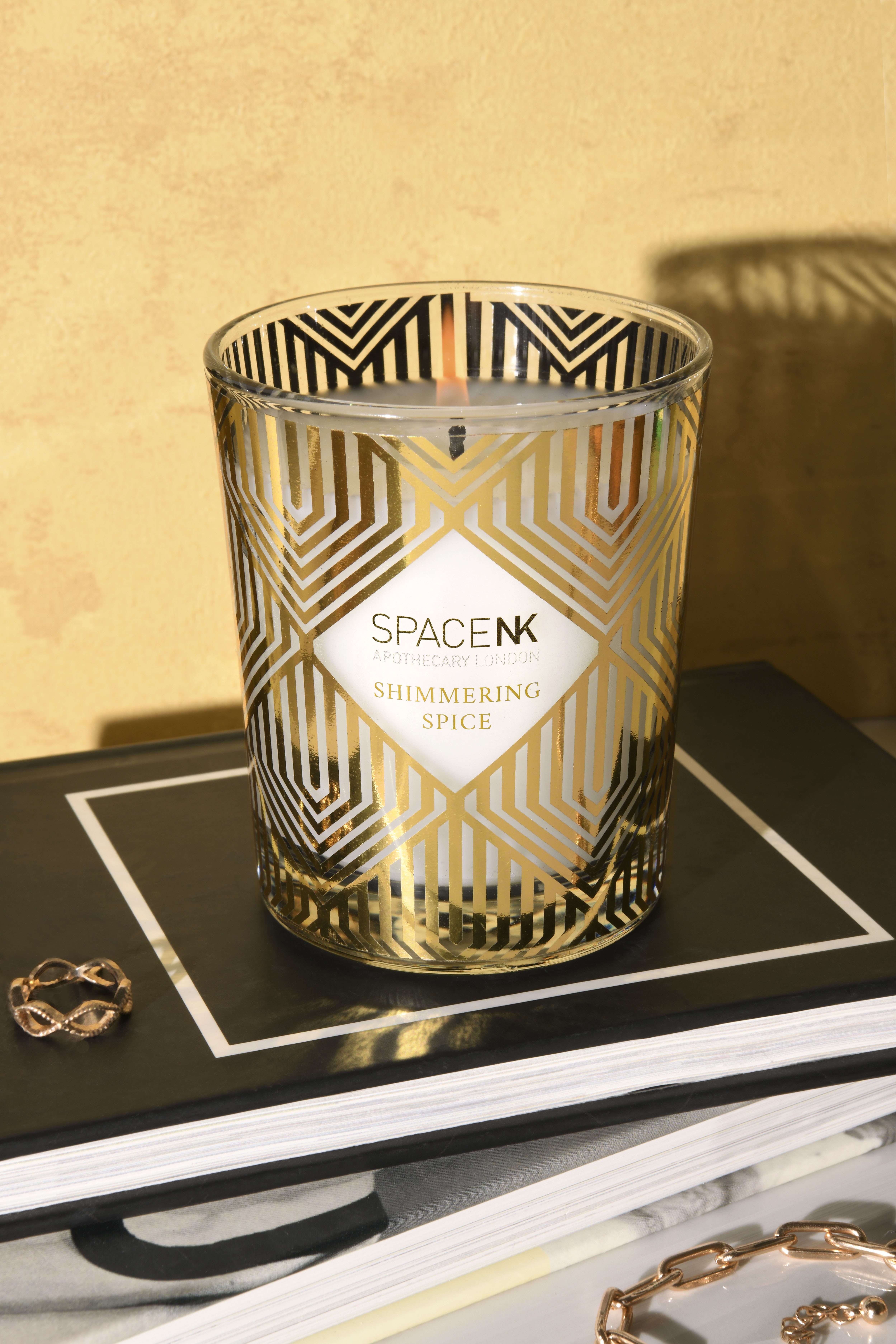 Bring on the mother of all Christmases! We want it gloriously family-packed and party-filled, please. From the panicked adrenaline of shopping and all-day cheese-sweats to the rumbling storm cloud of family arguments ready to thunder across the dining table (all fixed by more cheese of course), we've missed the things that make Christmas so infuriating yet brilliant and fun.
But first: some prep work is essential for keeping both your head and home steady and sound. By leaning into certain atmospheric smells, you can create a sanctuary of calm to ground your senses. Consider this your scented timeline to peace and harmony, with delicious, perfumed prescriptions to make it through the festivities in one piece.
"Bamford B Silent Body Oil is so grounding that it's like being wrapped in a liquid cloak of Kalms."

Serene At Sunrise
…is probably the last thing you feel most mornings during, as the song goes, The Most Wonderful Time of the Year. We prescribe a soul-soothing bathroom ritual inspired by forest therapy with Space NK's Rewild Set, which has the most idyllic body wash and body moisturiser that smell like a tranquil Nordic woodland. Deep, calming chopped-trunk flavours of sandalwood and cedarwood, plus invigorating black pepper, nutmeg, juniper and clove, are aromas that can lower flighty feelings triggered by tumultuous to-do lists. And, FYI, the handwash makes a great gift.

Desktop Spritzing
In those mid-work lulls when you mainlined the card-coma Christmas sandwich, but still need to order 27 different gifts, have a power-fume at the ready. A spritz of a stimulating interior fragrance is a great way to blast your senses back into action. , and are woodsy, recalibrating antidotes to being chained to your desk. Diptyque Gingembre Room Spray, £54.00 beams a warm, tingling aura of energy right through you.

Culinary Companions
Here's the dilemma (albeit a pretty fabulous one): you have guests coming over for a grazing-table feast, but you want a scented atmosphere that doesn't clash with the food. The solution? Lean into the opulent flavours and warming spices that you're serving, rather than opposing them, or you'll end up with far too many confusing smells. If you love a diffuser, you need Space NK Shimmering Spice Diffuser in your life – it's sumptuous and smells like steaming mulled wine in a gleaming silver goblet. We're addicted to Diptyque's Biscuit Candle: it's precisely the cosy, ginger-infused scent to make your guests salivate as they walk through the door. And has smoky tea notes that lace your space with the most cocooning, welcoming vibe.

Party Auras
The best part of a big night out is the getting ready bit at home, clearly, so make this moment unapologetically indulgent. Crack open a bottle of Acqua Di Parma Oh L'amore Room Diffuser, £71.00: the syrupy, resinous blend will get you all giddy and mischievous. Soak in – it's just the right side of relaxing rather than sedative. Light up Boy Smells' new Di Nimes Candle: it's playful and energising with a cocktail of tart blueberries, eucalyptus, juniper and rhubarb, but there's a warm almond backdrop that fills the room with grown-up glamour.

Silent Nights
Peace at last; you made it through another day. Reward your frazzled mind and body with scents of stillness as you wind down for the evening. Bamford B Silent Organic Body Oil, £44.00 is so grounding that it's like being wrapped in a liquid cloak of Kalms. For sofa-centric moments, it has to be Diptyque's heavenly Flocon Candle. Designed to replicate that heart-warming feeling of seeing snowflakes falling outside your window on Christmas Eve, it combines light, velvety musks with pollen-fuzz mimosa for a cosy nostalgic aroma.