IN FOCUS
How To Make Your Makeup Last Longer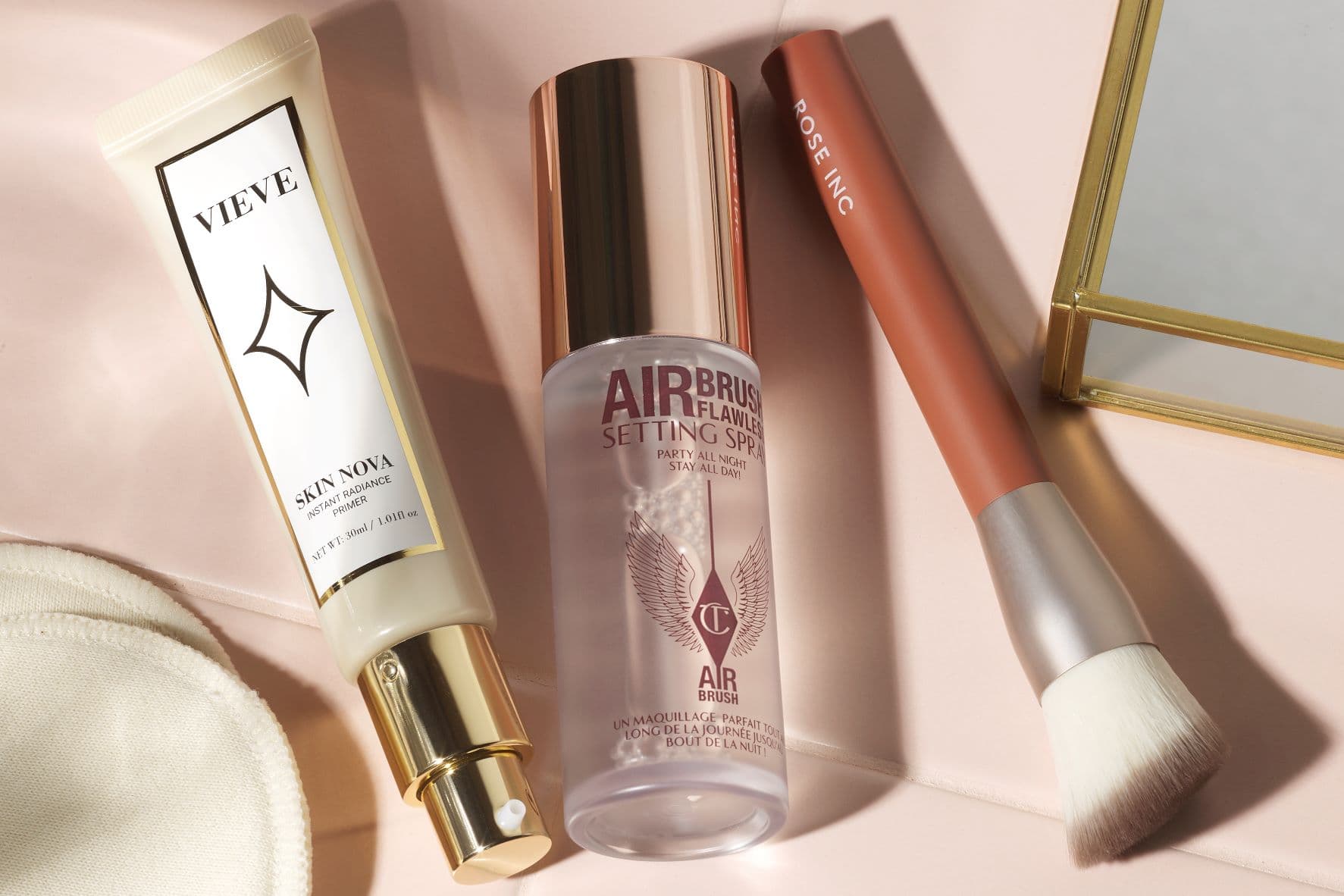 There's nothing we hate more than doing a full-face of makeup and loving the finished look only for it to disappear after a few hours. We all have those moments when we find ourselves in front of a mirror and realise our makeup looks completely different to how it did before we left the house. But what exactly happened? Where did this makeup go, and can we fix it?
From picking the wrong products to not having the best skincare routine, there are many reasons why your makeup doesn't stay on all day. Taking a look at both of these factors, we've gathered some of the best tips on how to make you makeup last all day and all night.
Party season is right around the corner after all, and there's no way we're spending time creating a
festive makeup look
if it's going to fade after a few hours. Read on for our best tips and tricks for a long-lasting makeup…
Why Does My Makeup Come Off?
Whether you have dry or oily skin, makeup can fade regardless of your skin type. One of the main reasons why makeup tends to come off is because of your skin's oil production. The effect is usually more noticeable on oily skin, but during this time of the year it can also happen if your skin is dry and flaky. Just like with skincare, choosing the right products for your skin type will ensure a long-lasting makeup look.
If you have combination to oily skin, you might want to stay away from dewy finishes and if you have dry skin, matte products may not be the ones for you. What works for others may not always work for you. Onto our tips on how to make your makeup last all day.
How to Make your Makeup Last All Day?
Step 1: Start with a Primer
The best foundation (no pun intended) for a long-lasting makeup look is to apply a primer after your skincare and before your makeup. It will create a barrier between your skin and your makeup and ensure there's a smooth canvas for your base. We know it's an extra step, but once you've tried a primer and noted the difference, you'll start using one every day. We love the VIEVE Skin Nova, £ 27,00 for a gorgeous, luminous base. Try the Tatcha The Silk Canvas, £ 51,00 if you prefer a matte finish, it will not fail you.
Step 2: Keep the Makeup Light
We love applying a full-face of makeup during the festive season parties and experimenting with a smoky eye or bold lipstick shades. But using too much makeup could be part of the problem; if it's too heavy for your skin, it can slide off. Our top tip is to opt for lightweight formulas when you're applying multiple layers. Another trick is to use creams rather than powders.
Step 3: Set your Makeup with a Powder or a Setting Spray
When you're done with your makeup, make sure to set it with a loose powder or a setting spray. This is going to create this barrier over your makeup to keep it from coming off throughout the day. We like that you can go for dewy finish with powders like By Terry Hyaluronic Hydra Powder, £ 8,00. Whatever you go for, setting your makeup will create that long-lasting makeup effect and keep your worry-free, day or night.
Step 4: Use blotting sheets for oily patches
If you have combination to oily skin, chances are that you're going to see some oily patches appear throughout the day (and night). We know the feeling and if you don't want to reapply powder or your setting spray, blotting sheets will be your new favourite product. We love having the Tatcha Aburatorigami Japanese Blotting Papers, £ 12,00 wherever we go, they absorb the oil on your face without removing any of your makeup. It's like you applying a fresh layer of powder, without any additional product.
Our Final Say On How To Make Your Makeup Last All Day
Creating a long-lasting makeup look is not just about your makeup. You skin type and your skincare routine can play a big role in the staying power of your makeup. This cold weather often makes skin dry and flaky, maybe consider exfoliating more often for a more even base. When choosing your makeup products, you also want to make sure they're right for your skin. Time to apply these tips and worry less about your makeup coming off because it will last all day!
Read More
• The Best Products from the Vieve Line
• How to Choose the Right Lipstick for You • Best Sweat Proof Makeup Products
• The Best Nars Makeup Products • Cream vs Powder Blush