IN FOCUS
Our Makeup Love Stories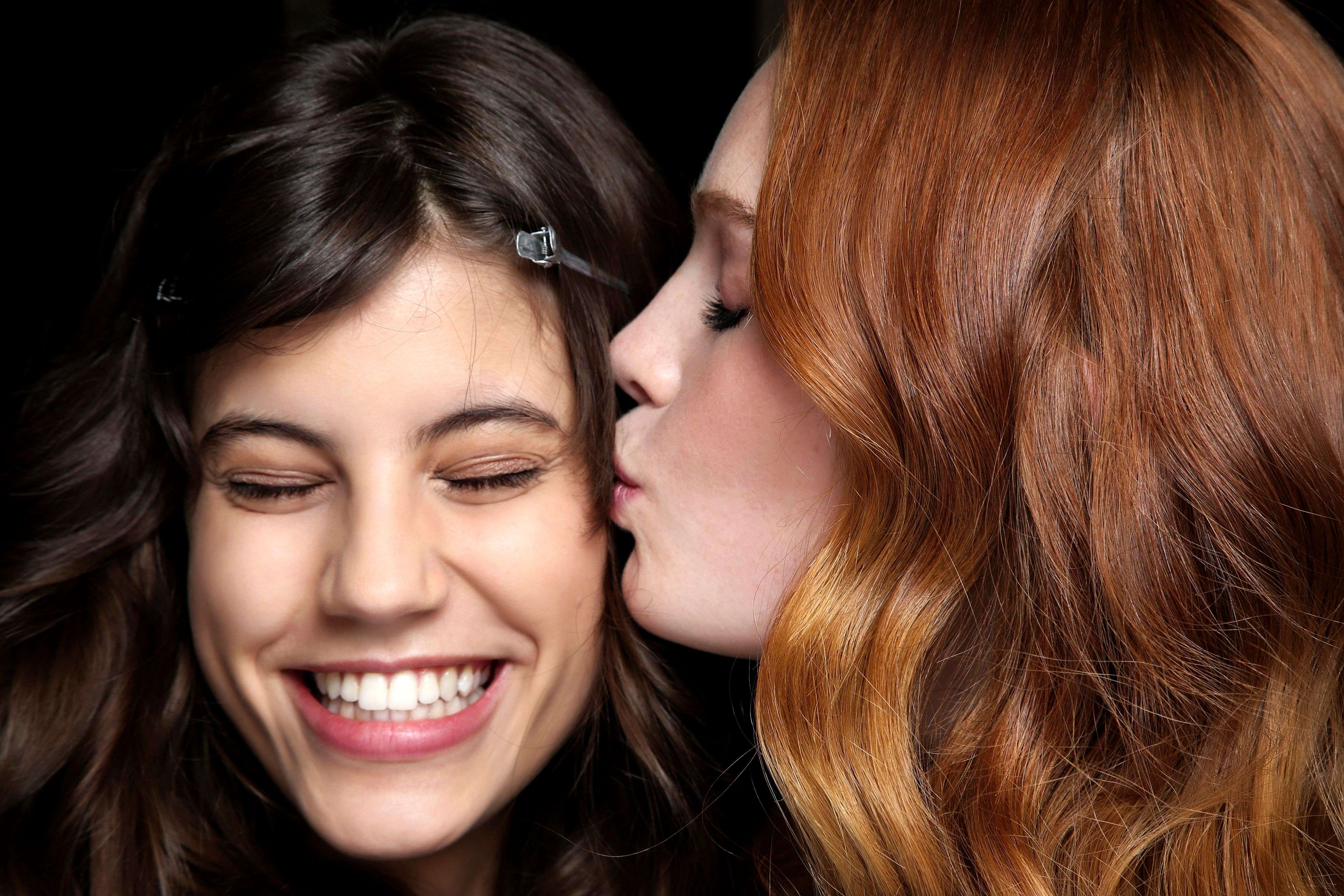 We all have that one beauty product that has the power to change how we feel and instantly elevate our mood. In the spirit of Valentine's Day, we decided to ask three women about the one that they feel the strongest emotional pull to. Our Copy & Editorial Manager, Felicity Padbury reveals her first love, while Beauty Journalist, Georgia Day shares the one she's used forever, and IT Cosmetics founder Jamie Kern Lima opens up about the formula that changed her life…
First Love
"I was 14 and my best friend and I were getting ready for a house party. She'd been in the bathroom for ages and when she eventually appeared, I remember feeling slightly taken aback by the transformation before me. What I was witnessing was the same friend but a flash-forward of about four years. Every teenager's ultimate goal. No words were exchanged as she casually handed me the sleek pen-like tool. I removed the lid and started to swipe the tapered end over the back of my hand, creating a series of thin inky black lines.
"My relationship with liquid eyeliner has been a bumpy one. At first, it was so unpredictable and tricky to master, and it took patience and practice to navigate the contours of my eyes and achieve that sophisticated sultry, feline flick. It's funny looking back, because I'm now somewhat of a pro, and have been known to 'wing it' in the back of an Uber, on a moving escalator and even with a screaming babe in arm. The thing is, I'll forever be in awe of the transformative power of the liquid liner and how it can take you from zero to hero in a single swipe." – Felicity Padbury, Space NK's Copy & Editorial Manager
Everlasting Love
"A damp grey wintry day will always have me yearning for a slither of sunshine and the enveloping hug of summer heat, and nothing conjures up the promise of optimistic warmth more than my beloved Diptyque Philosykos Eau de Parfum, £ 148,00. Although the scent was inspired by holidays in Greece, to me Philosykos is Italy and more specifically my own Puglian hideaway, an idyll tucked away on the Adriatic coast characterised by its soporific summer heat, picturesque groves of gnarly, knotted olive trees and shimmering turquoise waters. No wonder then that this winter, this lockdown, this last year has had me longing for it more than is really reasonable.
"I love Philosykos because of its uniquely evocative power. Yes, fragrance is by its very nature, transportive, but I've never met one that picked me up so instantaneously and embedded me so deeply. The first spritz; I close my eyes and I'm there. Cerulean skies, the never-ending song of cicadas and of course, the fig trees that stud every square metre of the roadside. Every spritz brings with it a new sensory delight; vermillion flesh bursting though the suede-soft skin, the milky herbal tang of the leaves, the creamy woodiness of the trunk. The effect is so magical and so tangible that I feel like I could stick my tongue out and taste its overripe sweetness on its tip. Although I would naturally, give anything to be sitting under that fig tree right now, I know at least that Puglia will wait and, thanks to Philosykos, I suppose, so can I." – Georgia Day, Beauty Journalist
True Love
"When I started out as a TV news anchor, I thought it would be my lifelong career. Not long after I developed hereditary rosacea, and everything shifted. I couldn't find makeup that could stand up to the TV cameras and lights and by the end of newscasts my redness would be showing through my 'full coverage' foundation. One day a colleague accidentally wiped my eyebrow off in the middle of a show and there was nothing I could do because there aren't any breaks. It was the a-ha moment I needed.
"Rather than spending more pay checks on products that wouldn't deliver, I took the plunge and started IT Cosmetics from my sitting room. Every penny we had went into research and development, so I had to learn on the job how to do everything. Looking back on those years, it was incredibly tough but creating IT Cosmetics CC+ Cream Original SPF50+, £ 32,50 was a labour of love. It changed my life so dramatically and I genuinely cannot think of another product that I hold so dear. From the full coverage finish to the SPF protection and shade selection, it's a product that caters for and celebrates real women of all shapes, sizes, skin tones and skin issues." – Jamie Kern Lima, founder of IT Cosmetics