IN FOCUS
The Ultimate Guide To Sensitive Skin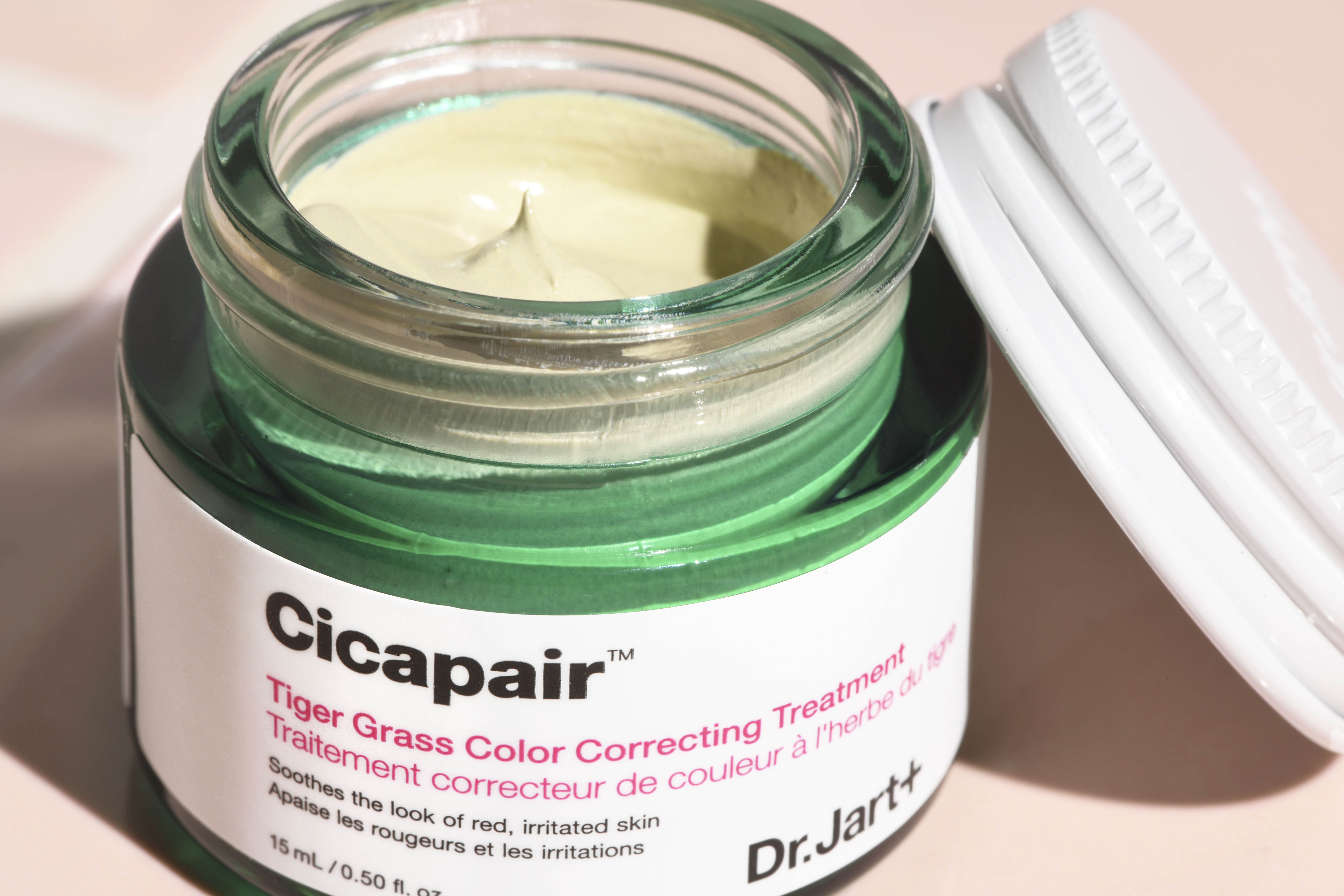 Redness, itching, irritation and inflammation: all, unfortunately, hallmarks of sensitive skin. But despite so many of us reporting the symptoms, a lot of us still don't know how to care for sensitive skin. Or even exactly what it is. So, what is sensitive skin?
"While 60% of the population class themselves as having sensitive skin, many are mistaken," says Daniel Isaacs, Director of Research at skincare brand
Medik8
. "Most self-reported sensitive skin types actually have sensitised skin, an irritating skin condition that arises as a result of external factors." In both cases, an important aspect of care for sensitive skin is identifying and avoiding triggers. Many of which are lurking within the skincare products we've been diligently using to avoid the problem in the first place.
"It can be hard to manage, as skin sensitivity can often be unpredictable," says
Dr. Anjali Mahto
, Consultant Dermatologist at 55 Harley Street. She recommends swerving harsh soaps, toners and astringents, and watching out for sodium lauryl sulphate, ammonium lauryl sulphate,
salicylic acid
, AHAs and alcohol too. "Fragrances can be a common culprit of irritation, and the use of facial oils to combat dryness in this context can potentially make things worse," she adds. "Opt for sunscreens with zinc oxide or titanium rather than those with chemical filters that also have the potential to drive sensitivity."
So how can we care for sensitive skin without causing flare-ups? Below, we chat to the experts to discover the ingredients a sensitive face will thank you for, the difference between sensitive and sensitised skin, and the products you can rely on, as well as answering the all-important question: what is sensitive skin?
What's the difference between sensitive and sensitised skin?
"The biggest difference between the two is knowing that sensitised skin is not a skin type, it's skin that's been triggered by and conditioned to irritation by external and internal factors including smoke, physical stress, food, skincare ingredients and emotional stress. Essentially, what has happened is your skin's protective lipid barrier has been damaged, which makes it difficult for your skin to defend itself against aggressors," explains skin health specialist Annee de Mamiel. "If you really do have sensitive skin, on the other hand, your root cause is genetic."
Annee's eponymous product line includes the - a pressed serum designed to restore stressed-out skin, while the Dermalogica Ultracalming range is specifically geared towards barrier protection, with the Dermalogica Ultracalming Mist, £ 45,00 a go-to for compromised complexions.
What are the best ingredients for sensitive skin?
Annee recommends soothing, calming formulations rich in ceramides, antioxidants and lipids. "Ensure you're using products to help strengthen the skin's barrier and soothe inflammation. Ingredients that are useful here are niacinamide, ceramides, centella asiatica and hyaluronic acid," she says.
And whilst it's best to take a softly-softly approach to exfoliation, that doesn't mean it's off the cards altogether. "Steer clear of physical scrubs - the abrasion can often be too much for sensitive skin," advises Daniel. "Instead, look for gentle chemical exfoliators like Medik8 Press & Glow Daily Exfoliating PHA Tonic with Enzyme Activator, £ 9,00. This is based on an innovative type of exfoliating acid called gluconolactone, a polyhydroxy acid (PHA). It's a larger molecule than traditional AHAs and BHAs, so it sits on the surface of the complexion delivering a gentle yet effective exfoliation. PHAs have also been found to help with skin barrier building, which enhances the skin's resilience to sensitivity."
How can I tell if a product will irritate sensitive skin?
"We recommend performing a patch test before incorporating any new product into your routine - they are a quick and easy way to assess whether you may have a negative reaction to a new skincare product," advises Daniel. "Steer clear of any treatments that may thin out the skin further, such as acids or peels. Instead, focus on hydrating, calming products." Medik8's Calmwise range is pH-balanced and soothes the skin while protecting its natural barrier. The Calmwise Soothing Cleanser does exactly as it says on the bottle, while Medik8 Calmwise Colour Correct, £ 49,00 joins the Dr. Jart+ Cicapair Tiger Grass Color Correcting Treatment, £ 18,00 in the skincare/makeup hybrid category for sensitive skin.
Are natural and organic products better for sensitive skin?
Not necessarily. "Simply because a product is labelled as natural or organic does not mean it is necessarily safe. Skin reactions and sensitivity are still possible with these ingredients," says Dr. Mahto. In terms of natural ingredients for sensitive skin, Annee favours those with a structure close to the skin's, and a pH level similar to that of the skin. "Squalane oil is brilliant for sensitive skin, as its structure is similar to our natural sebum," she shares, also highlighting chamomile, calendula, goat's milk and jojoba as skin-friendly. What she does caution against though, is fragrance. "Many skincare products contain fragrance, but even if an added fragrance is natural, it can cause a reaction. Some constituents of certain essential oils are known allergens to skin, others are soothing," she explains. Put simply, it's better to be safe than sorry.
Can I get rid of sensitive skin?
"Sadly, it's not something that you can 'cure', and it's a case of learning how to manage your sensitive skin," says Dr. Mahto, reaffirming that avoiding triggers and creating a reliable routine are both key. "If, however, it's something that you're continuing to have difficulty with, it might be worth booking in with a Consultant Dermatologist who can assess and advise on the best course of action."
Looking For More Personalised Skin Recommendations?
Pop into your local Space NK store where our expert beauty advisors can help advise the best sensitive skincare products for your skin. If you can't go into store, check out our Skincare Matches tool. Using your previous purchases and a quick skin quiz, we can identify the products that will suit you best in seconds.
READ MORE
• Best Tinted Moisturisers
• Morning Skincare Essentials • Latest New Beauty Product Launches
• How To Treat Hormonal Acne • How To Recycle With Handle