MOST WANTED
Five Energising Morning Skin Essentials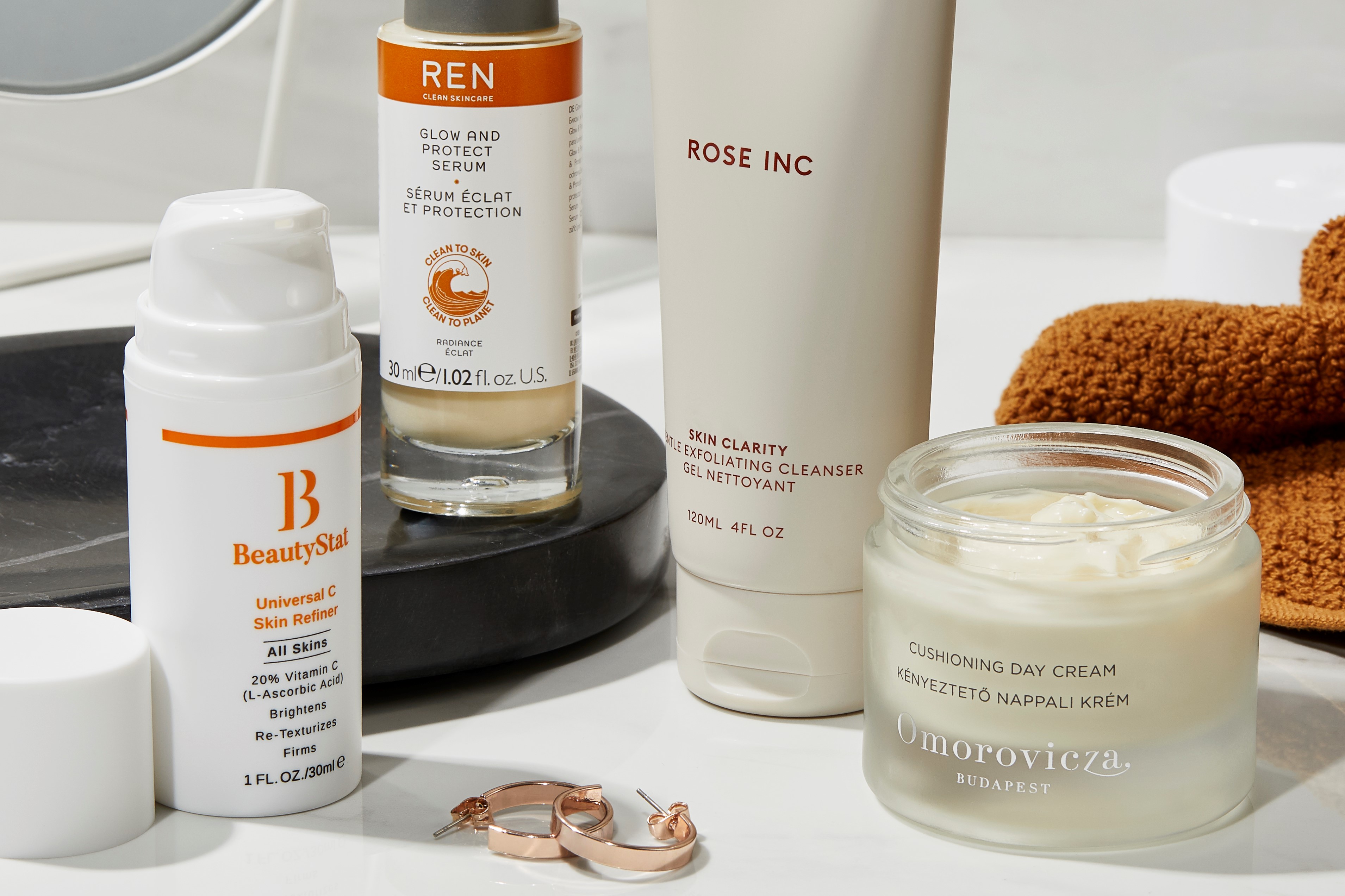 The clocks roll forward on Sunday 27th March. That means spring has sprung, brighter mornings will be upon us, and those long, lazy summer evenings are on their way. Losing one hour of sleep at the weekend is well worth if we can say goodbye to cold, grey mornings. There is something incredibly uplifting about waking up to sunshine and not having to clamber out of bed, sleepily reaching for the light switch.
If you're not a morning person, the hype around lighter mornings might be lost on you. 6am is still 6am whether the sun is shining or not. Whether you're an early bird or night owl, having a solid
morning routine
can be game-changing. The right products can help to wake up your skin, provide a dose of hydration, calm any irritation and set your complexion up for the day ahead.
What are the essential products every morning skincare routine should have? A good cleanser, a hard-working serum, a moisturiser and the best sunscreen to suit your skin. While you can add a couple of other products into the mix, these four are the products that will help rebalance, rehydrate and protect your skin. We've rounded up some of our favourite energising skincare buys that tick all the boxes and will leave you feeling and looking ready to take on the day.
5 Skincare Essentials For Your Morning Routine
Read More
• Latest New Beauty Product Launches
• What Is Sensitive Skin? • What Is Retinol?
• How To Treat Hormonal Acne • How To Recycle With Handle