MOST WANTED
We Put Charlotte Tilbury's Magic Water To The Test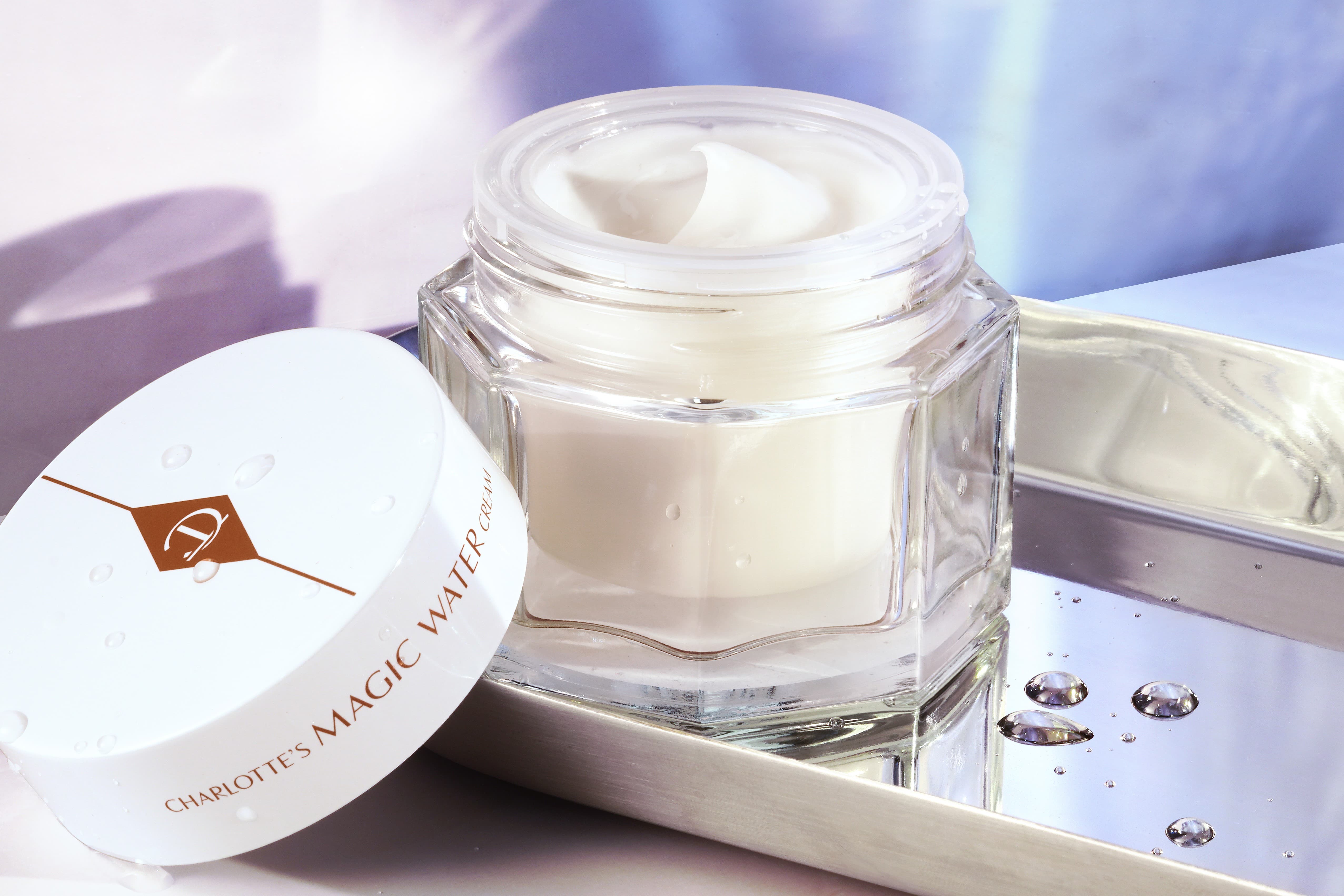 There is no debating it,
Charlotte Tilbury's Magic Cream
is a skincare icon. Brand founder and makeup maven, Charlotte Tilbury used to mix up the formula backstage at fashion week in New York, London, Milan and Paris. People love the rich, creamy texture and the way the formula preps your skin before your base. However, we don't all use a rich
face cream
and Charlotte being the pro that she is, understands this and has created
Charlotte Tilbury Magic Water Cream
.
What's the difference between the OG Magic Cream and the new Magic Water Cream? The latest
Charlotte Tilbury product
has a much lighter texture and is all about hydrating your skin. The brand has some impressive stats to back up the new formulation too, including reducing the appearance of pores by 54% in 28 seconds and reducing redness by 100% in 28 days – we said they were impressive!
We decided to ask not just the immediate team, but the wider Space NK community to review Charlotte Tilbury's Magic Water Cream, including photos after 28 seconds and 28 days.
Key Benefits Of Charlotte Tilbury's Magic Water Cream
• Lightweight gel-cream moisturiser with Waterlocking Fusion Technology providing 100 hours of hydration
• Expect fresh, dewy looking skin after just 28 seconds • Long-term benefits include reduced redness and smaller-looking pores
• The fragrance-free, silicone-free formula is suitable for all skin types
What The Space NK Thought...
Hanitra's Charlotte Tilbury Magic Water Cream Review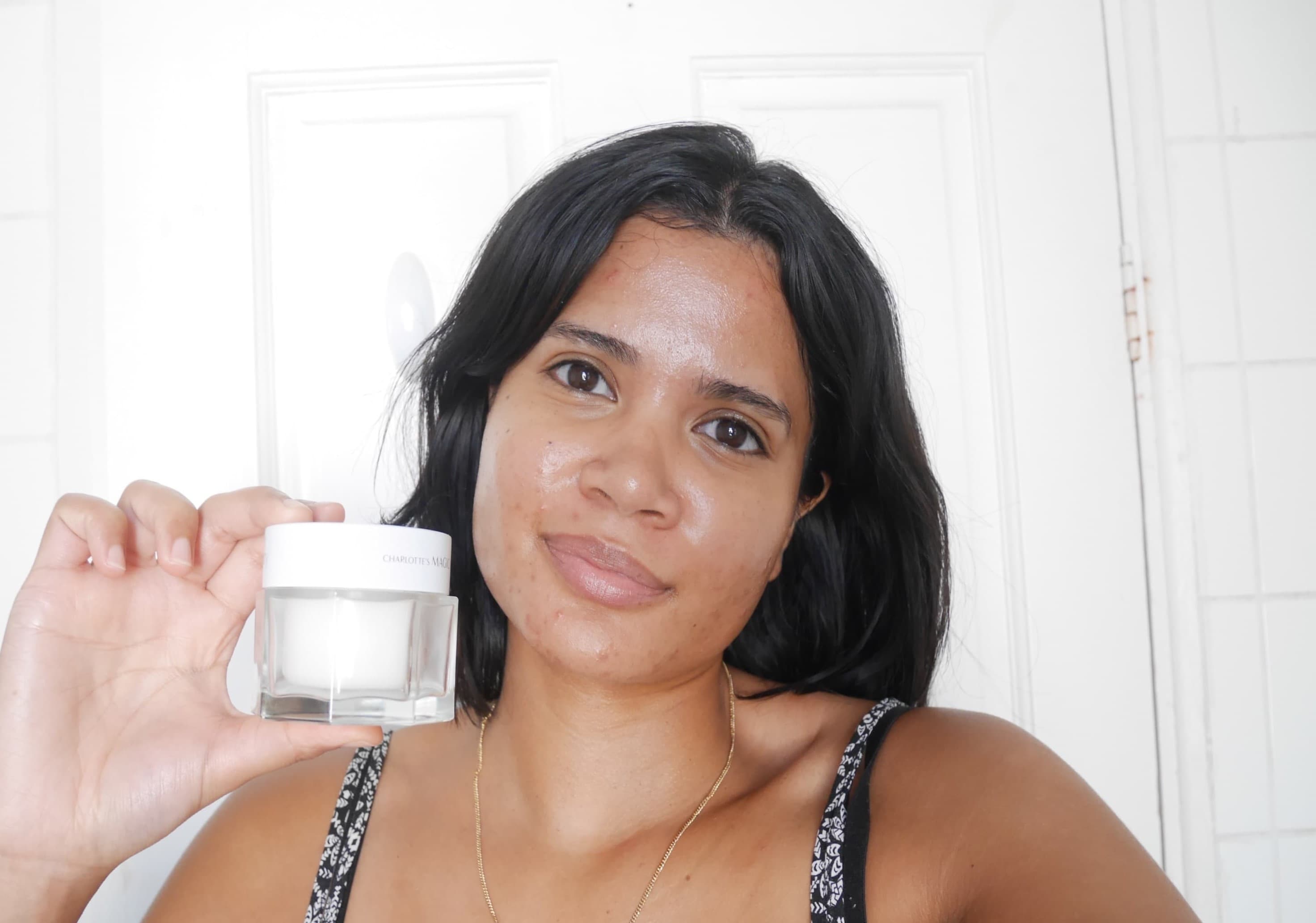 As someone with oily, acne-prone skin, I always opt for lightweight face creams that provide just the right amount of hydration without feeling heavy or shiny. They're usually gel and water-based moisturisers. The Magic Water Cream is the first skincare product I've tried from Charlotte Tilbury, but I've heard good things about the original cream from people with dry skin. I'm glad the brand has finally released a version for combination-to-oily skin types.
I feel like I should have expected this given the name and the water-based nature of the cream, but the texture was extremely light and felt almost cloud-like as I scooped it out of the jar. Once I applied it, my skin felt refreshed and hydrated without any stickiness. After 28 seconds, my skin looked super glowy rather than overly shiny or oily – it had that glass skin finish. I used it every morning after applying my Naturium Vitamin C Serum and before my Supergoop! Play Sunscreen.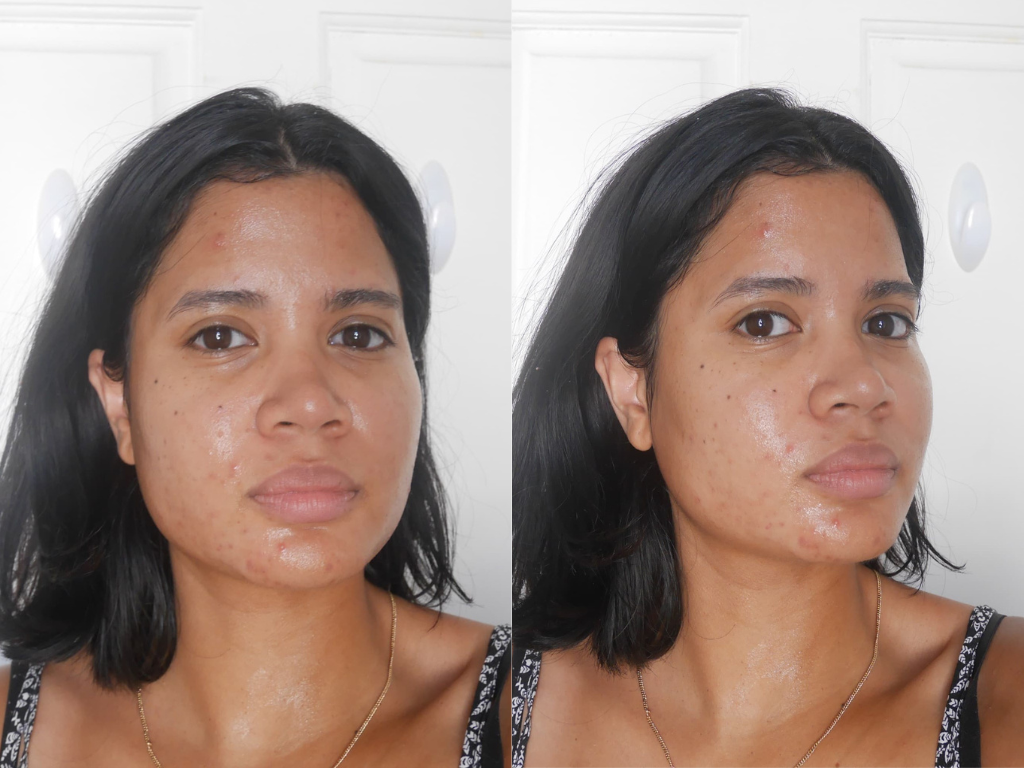 After 28 days of using the Charlotte Tilbury Magic Water Cream every morning, my skin felt similar to how it did before but perhaps a little bit more balanced. As a result, I will definitely keep using this moisturiser and I think it'll be a great product for the autumn and winter months when my skin can look a little bit dull.
Rachel-Louise's Charlotte Tilbury Magic Water Cream Review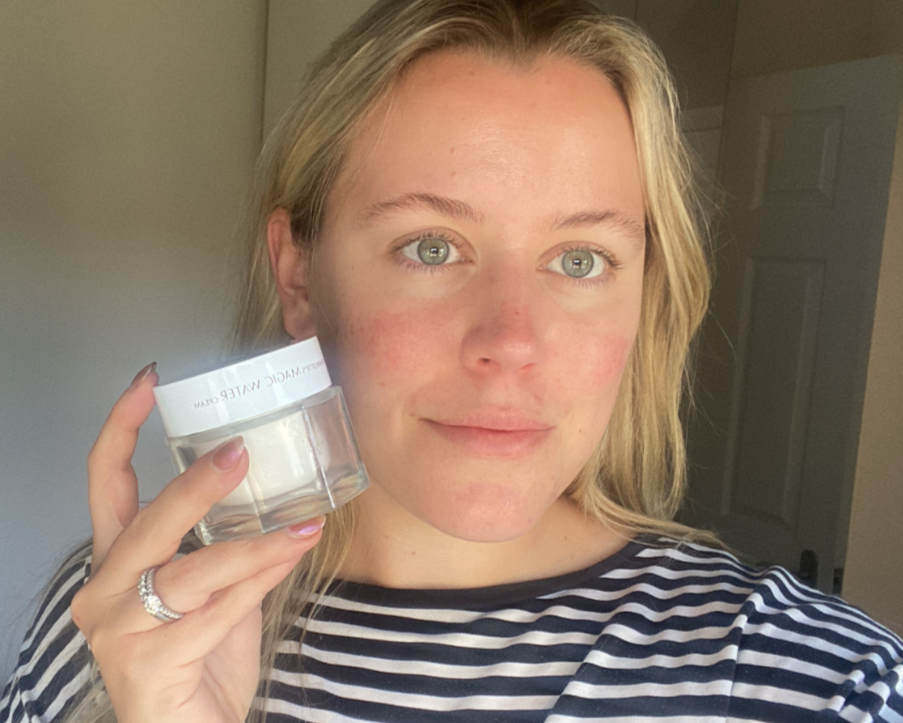 I have never used any Charlotte Tilbury skincare, so I was intrigued to see what the new Magic Water Cream could do for my combination-to-oily skin. I'm also prone to hormonal breakouts on my chin and I have rosacea around my nose and cheeks. It's safe to say I'm quite particular about the moisturisers I use as I don't want to encourage any flare-ups.
Charlotte Tilbury's Magic Water Cream felt silky smooth and applied nicely. It's as lightweight as the brand promises and I appreciated the fragrance-free element as some fragranced formulas can irritate my rosacea. After 28 seconds of applying it, my skin looked super glowy and hydrated – as you can see from the photo below on the left. It was radiant enough for me to decide to go makeup-free.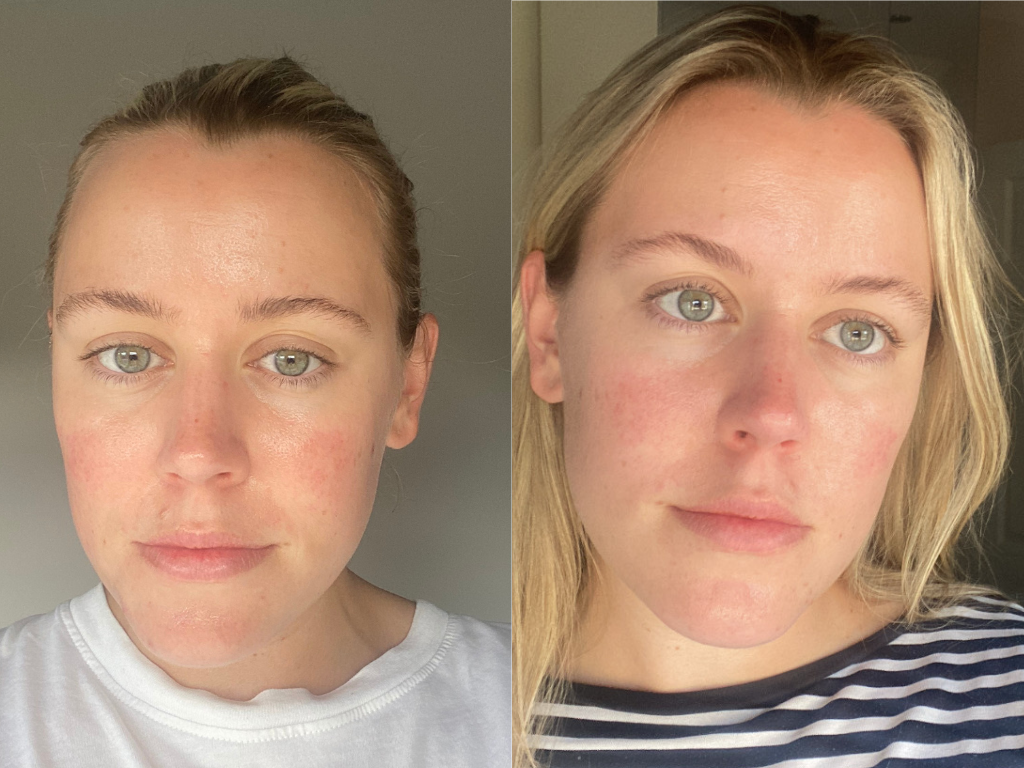 For the next 28 days I added this face cream to my morning routine, after my Fresh Tea Elixir and before my SPF. At the end of the month, I didn't see a dramatic change in my skin, but it did feel consistently hydrated over the 28 days and I didn't have any major breakouts. I would also add that I already have quite an extensive and considered skincare routine (perks of working at Space NK), so it's rare that I find something that completely changes my skin.
Will I continue to use Charlotte Tilbury's Magic Water Cream? Yes, on the days that I want that extra boost of hydration and glow, but I won't be giving up my other Holy Grail moisturisers though.
What The Space NK Community Thought...
Sehar's Charlotte Tilbury Magic Water Cream Review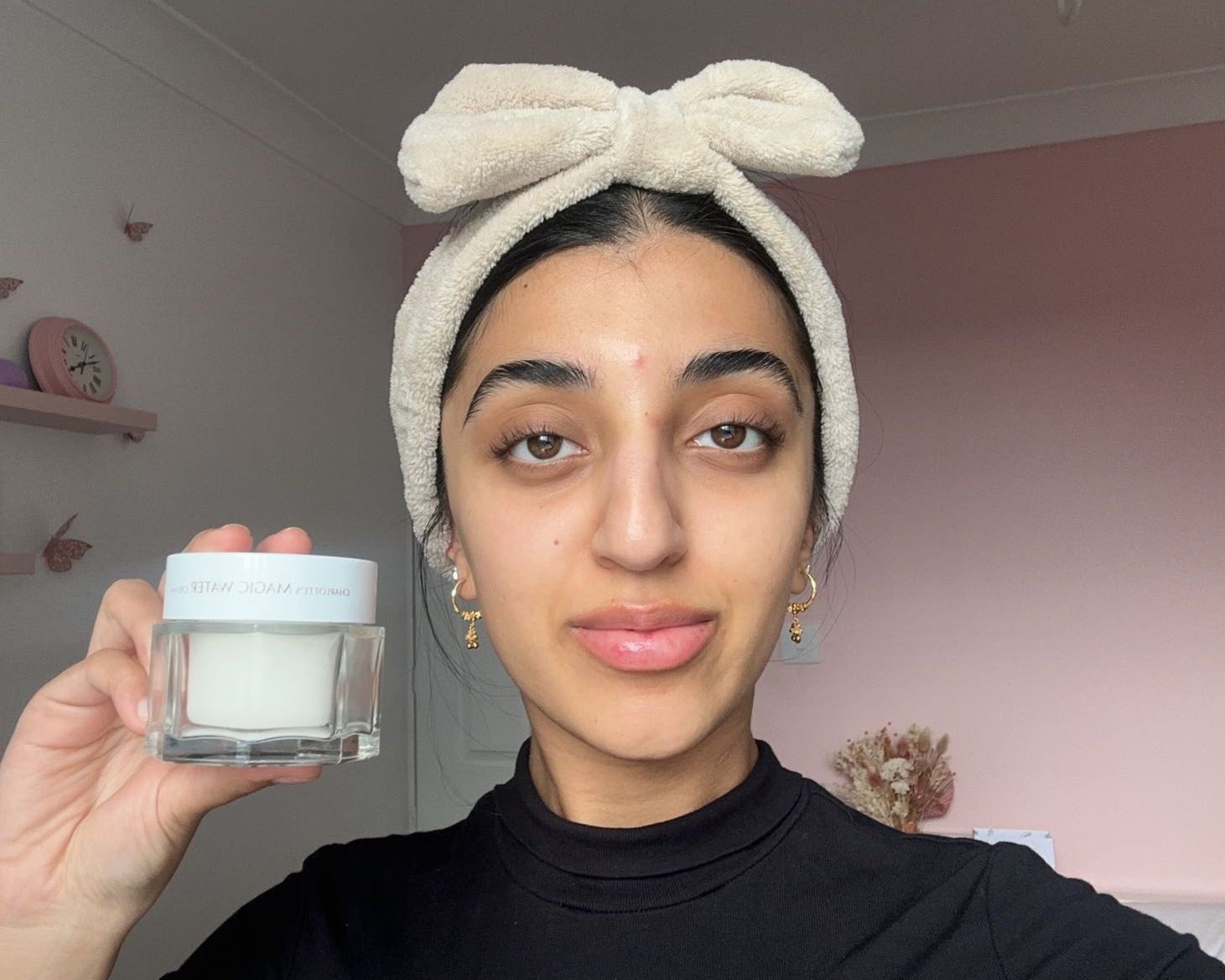 I would describe my skin type as combination – it's not super oily but I also wouldn't say I have dry skin. My main skin concerns are probably my hyperpigmentation around my mouth area and occasionally I struggle with texture on my forehead. As a result, I usually opt for lightweight, hydrating moisturisers with an equally lightweight sunscreen on top.
Having tried a sample size of the Charlotte Tilbury Magic Cream a while back, I was very excited to try the new formula. The original Magic Cream really did feel magical on my skin. It felt smooth and very fresh, not to mention that it made a stunning base for my makeup to go over.
When I first got my hands on the new Water Cream, I instantly fell in love with how sleek the packaging was, as always with Charlotte Tilbury! I made sure not to use any other products before using the Magic Water Cream so I could really test what it could do. At the time, I had a small breakout on my forehead, but other than that my skin felt smooth. [copy]I enjoyed that there wasn't an overpowering smell and was really impressed by how lightweight it felt. As I rubbed the moisturiser in with my fingers, I felt my skin soak up the product and look so much brighter – it almost felt as though my skin automatically tightened, especially around my T-zone. You can see the images below of my skin 28 seconds after using Charlotte Tilbury Magic Water Cream and 28 days after.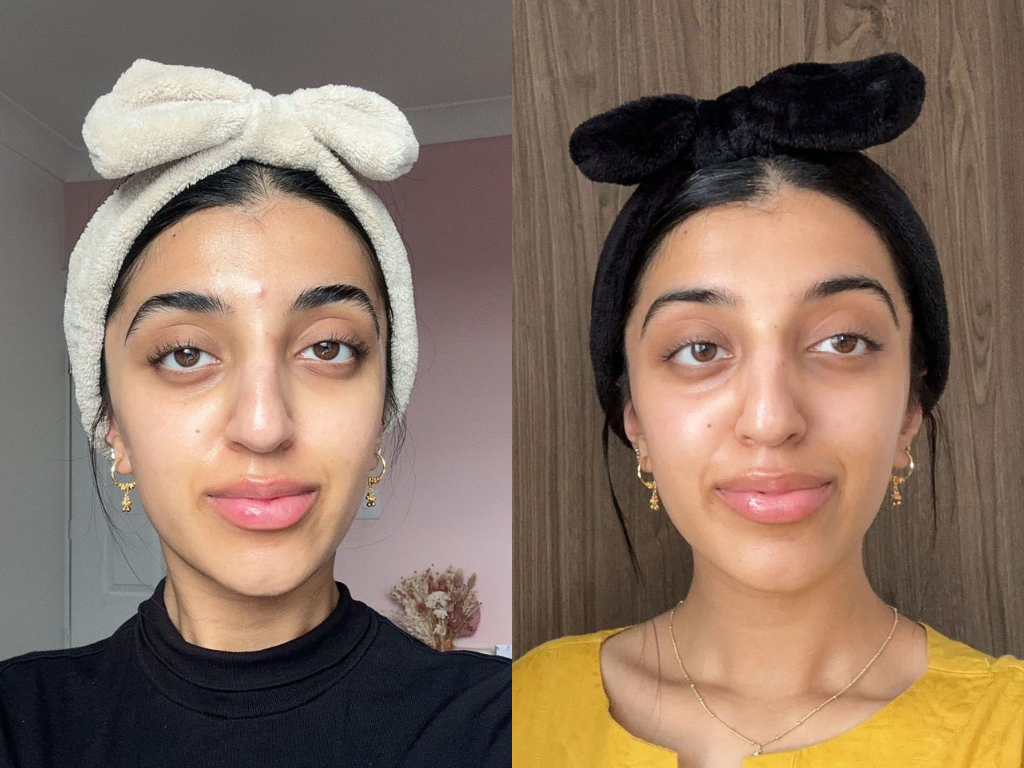 When I incorporated the Water Cream into my skincare routine, I cleansed and followed with a hydrating toner, the Water Cream and an eye cream. After 2 weeks of using the Water Cream my skin was visibly clearer and smoother. I also have small pores around my nose which seemed to appear reduced in size and a lot tighter. My skin seemed to feel firmer and quite a bit brighter.
After using Charlotte Tilbury's Magic Water Cream for 28 days, my skin appeared strikingly clearer. I was even complimented on how bright and radiant it looked. My breakout had completely cleared up and my skin looked and felt very bouncy. I occasionally get a little redness around my t-zone which had pretty much disappeared, and my pores looked a great deal smaller.
Last but not least my makeup seemed to glide on smoothly and my skin looked a whole lot brighter once I completed my makeup. Unsurprisingly, I will definitely keep using the Magic Water Cream, and I'll be recommending it to all my friends and family. If you have the chance to get your hands on the Water Cream, grab it as soon as possible and watch your skin transform into a magical canvas!
Gemma's Charlotte Tilbury Magic Water Cream Review
If I had to describe my skin, I'd say it's normal, and as I am approaching 40 my main concerns are ageing skin, fine lines, pigmentation and dark spots. Usually, I opt for lighter moisturiser in the morning and something richer in the evening. During the day I like products that feel weightless on my skin, especially if I'm wearing makeup too.
Just before I used Charlotte Tilbury Charlotte's Magic Water Cream, £ 26,00 my skin was slightly dry and a little dull looking. My initial impressive of the formula was that the texture was much richer than I was expecting considering it's described as a gel-cream. However, it did absorb into my skin quickly and felt weightless. I couldn't believe the instant lift in my skin just 28 seconds after using it – my skin looked more radiant, plump and awake.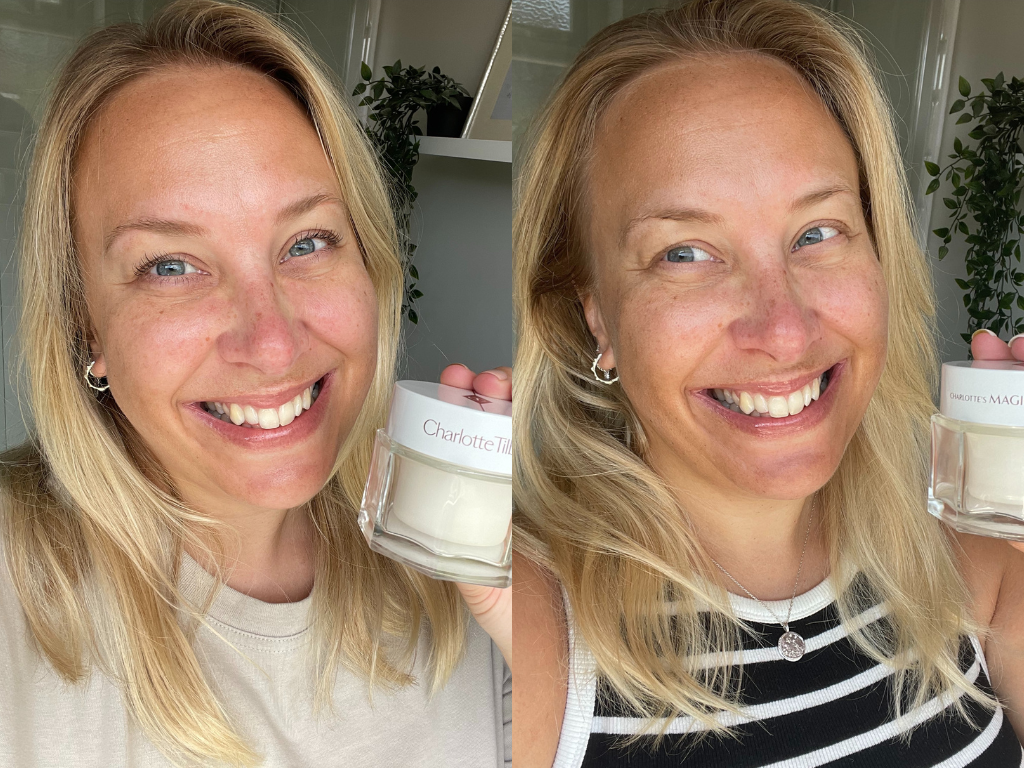 Over the course of the 28 days, I used the Magic Water Cream in the morning and evening. Mid-way through I'd say my skin looked more radiant and by the end of the month my skin looked hydrated, plumped and fresh as you can see from the pictures above. I will 100% keep using this product and, like Sehar, I'll be recommending to friends and family.
Read More Honest Product Reviews
• Review of the Dermalogica Liquid Peelfoliant
• Review of the Drunk Elephant D-Bronzi Anti-Pollution Drops • Review of the NARS Light Reflecting Eye Brightener
• Review of the Iconic K18 Hair Mask • Review of the Charlotte Tilbury Lip Blur