MOST WANTED
We Road Tested Hourglass Veil Skin Tint For 2 Weeks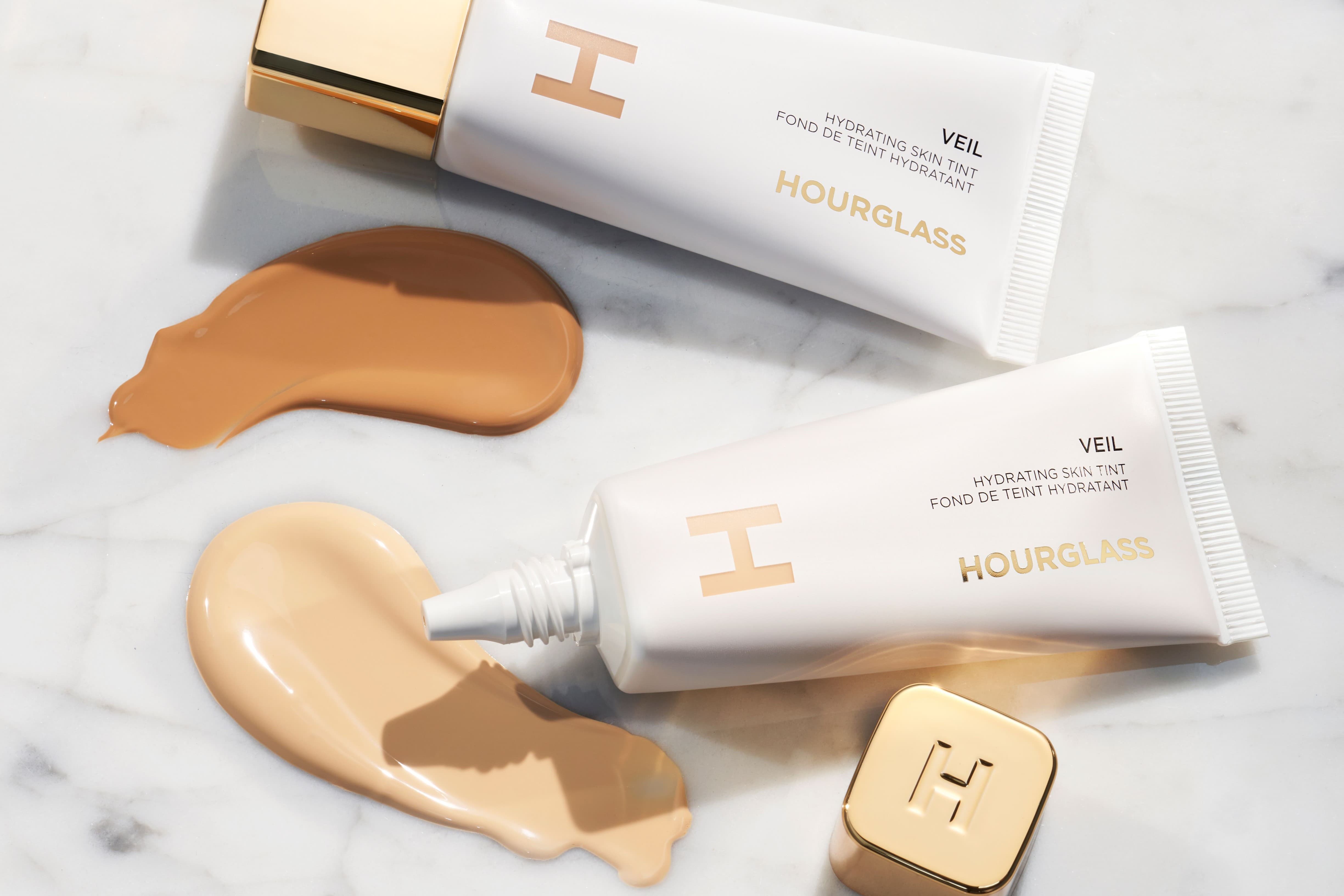 There is always a surge in searches for minimal makeup, or the
no makeup makeup
look, throughout the summer months. Most of us swap out fuller coverage foundations for
tinted moisturisers
and sheerer bases in a bid to beat the heat. It's the perfect time for
Hourglass
to launch its Veil Skin Tint.
The brand's new makeup launch promises lightweight coverage with a dewy finish and comes in 18 shades. Will it work for you skin? We asked two Space NK team members with different skin types and foundation requirements to review Hourglass Veil Skin Tint for two weeks.
While our SEO Content Coordinator Hanitra Ramaholimihaso leans towards lighter bases to avoid acne breakouts, Space NK's Senior Marketing Manager, Eleanor Middleton prefers
full coverage foundations
for their staying power. Scroll down for their honest review of Hourglass Veil Skin Tint.
Top Line On Hourglass Veil Skin Tint
• Lightweight, sheer coverage foundation with a dewy finish
• Promises to boost your skin's moisture levels by 52% • Available in 18 shades to cater to all skin tones
Hanitra's Verdict On Hourglass Veil Skin Tint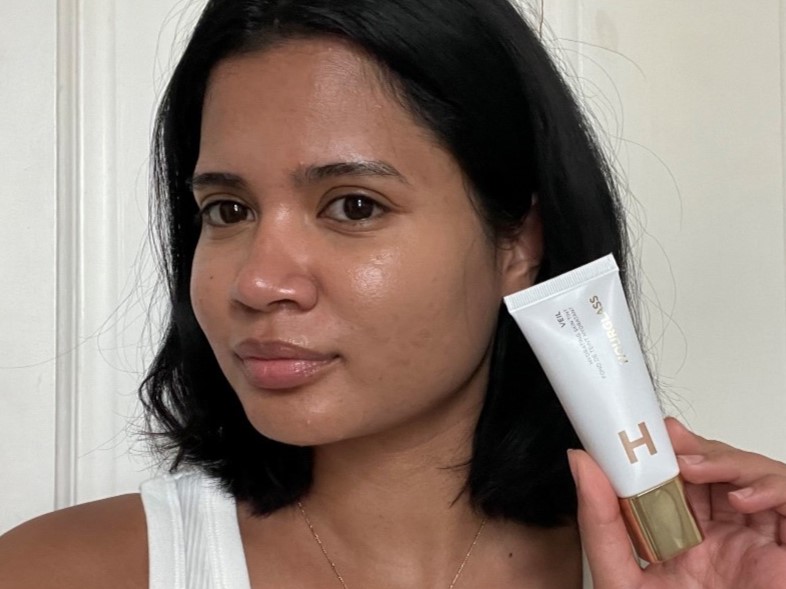 When it comes to my foundation, I usually like to keep it light, with something like The Ordinary Serum Foundation or the Ultra Violette Daydream Screen. I have acne-prone skin, so I tend to shy away from heavy foundations that could cause any congestion or breakouts. Having never tried an Hourglass foundation before, I was intrigued by the Tinted Veil. I tested out shade 10 which went on a little light but as it oxidised, it warmed up and matched my skin tone perfectly. This is something to keep in mind if you're looking purchase this foundation.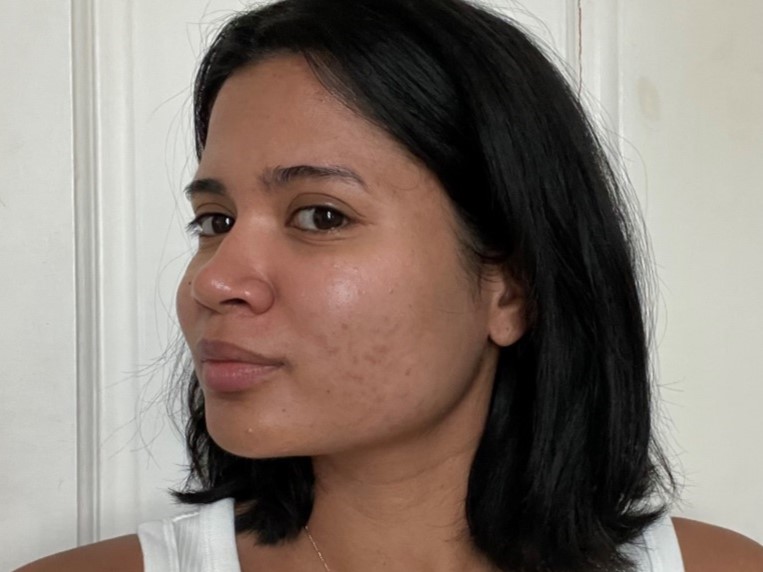 When I first applied Hourglass Veil Skin Tint I would say that it felt more like a face cream than a typical foundation. Considering its name 'tinted veil', the formula provided more coverage than I expected, and it can be built up to medium coverage. I used my hands to apply it, followed by a few dabs with my beauty sponge to avoid any streaks or patches and I was really impressed with the finish – it looked fresh, healthy and natural.
When I wore it to work, or out and about, I received several compliments about my skin with people telling me my skin looked healthy and glowy. I've included before (above) and after (below) photos so you can see the difference.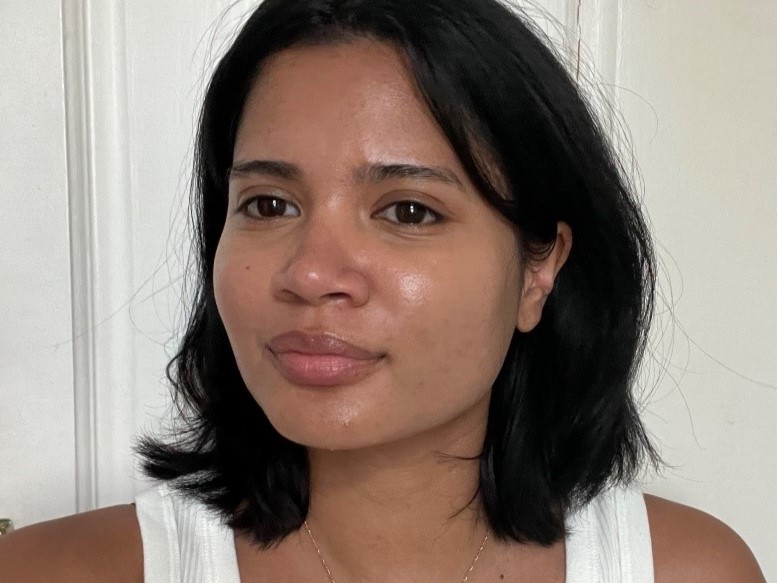 Having used it for a couple of weeks, I would say Hourglass Tinted Veil is the perfect day-to-night makeup base as you can retouch in the evening without it looking cakey. If you have oily skin too, I recommend using a mattifying powder with this formula to keep any shine at bay across your T-zone. I am going to keep using the Hourglass Tinted Veil moving forward, whether I want to create a natural look or something bolder. I love that it's easy to apply and blend, has a natural finish and comes in different shades.
Eleanor's Verdict On Hourglass Veil
I am definitely into more of a full coverage base. I am kind of finish-agnostic as I'm more concerned with staying power and I have a raft of other products that either mattify or bring some dewiness back into my skin, I just need a good solid base that will last the whole day or night.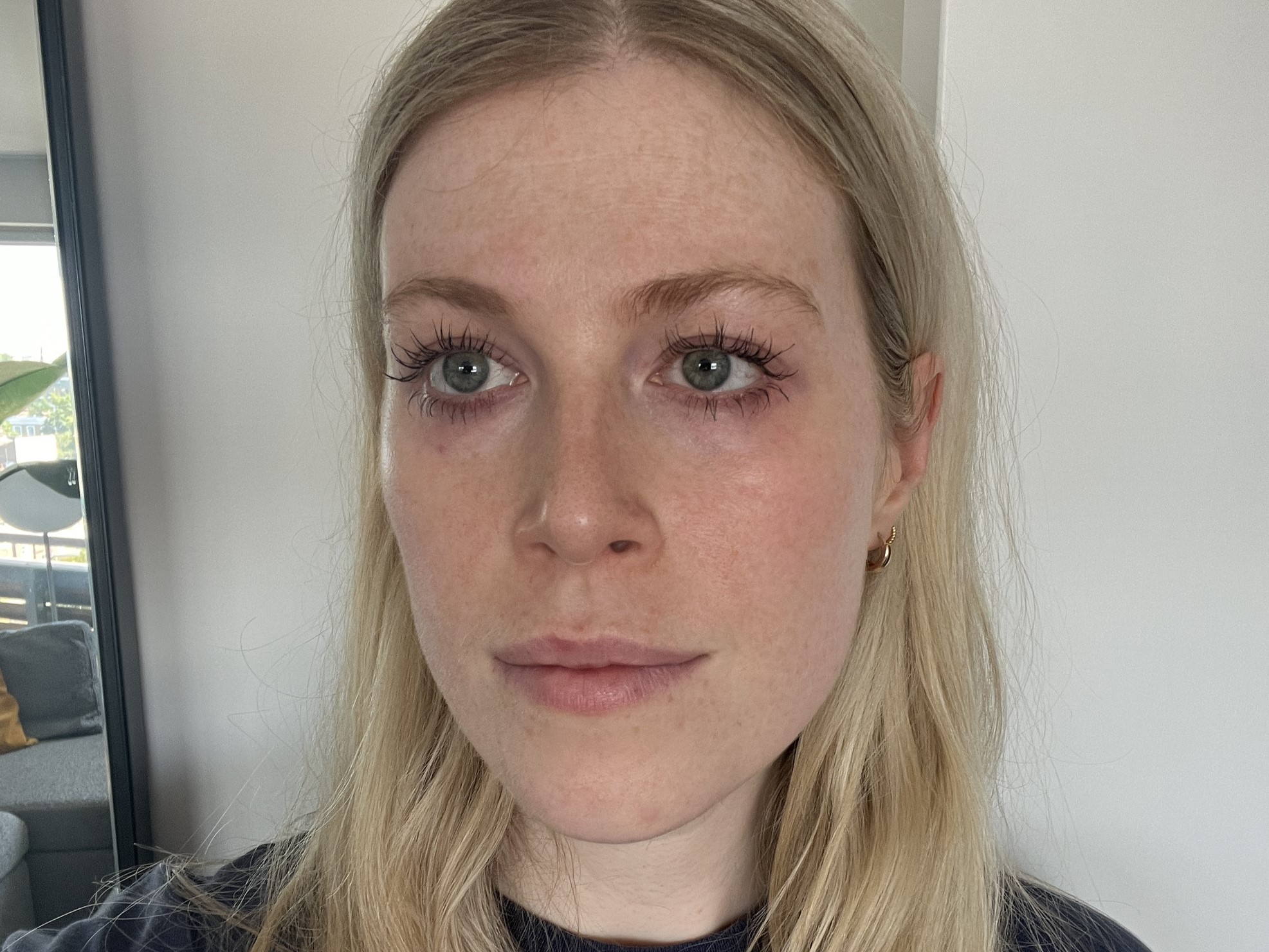 Usually, I avoid skin tints and tinted moisturisers as I have quite a lot of redness in my skin and find these types of products don't offer enough coverage. That being said, Hourglass make some of the best makeup products, so I wanted to road test the new Tinted Veil in shade 3 to see if this could be the one to change my mind on light coverage foundations.
The formula came out quite liquidy, but it felt quite thick on my face which was a surprise. Overall, it provided better coverage than I was expecting thought and I was impressed by how well it dialled down the redness with, what felt like, not a huge amount of product. It was pretty easy to apply (I used my hands) and has a kind of tacky finish which I personally didn't mind as my skin looked glowing.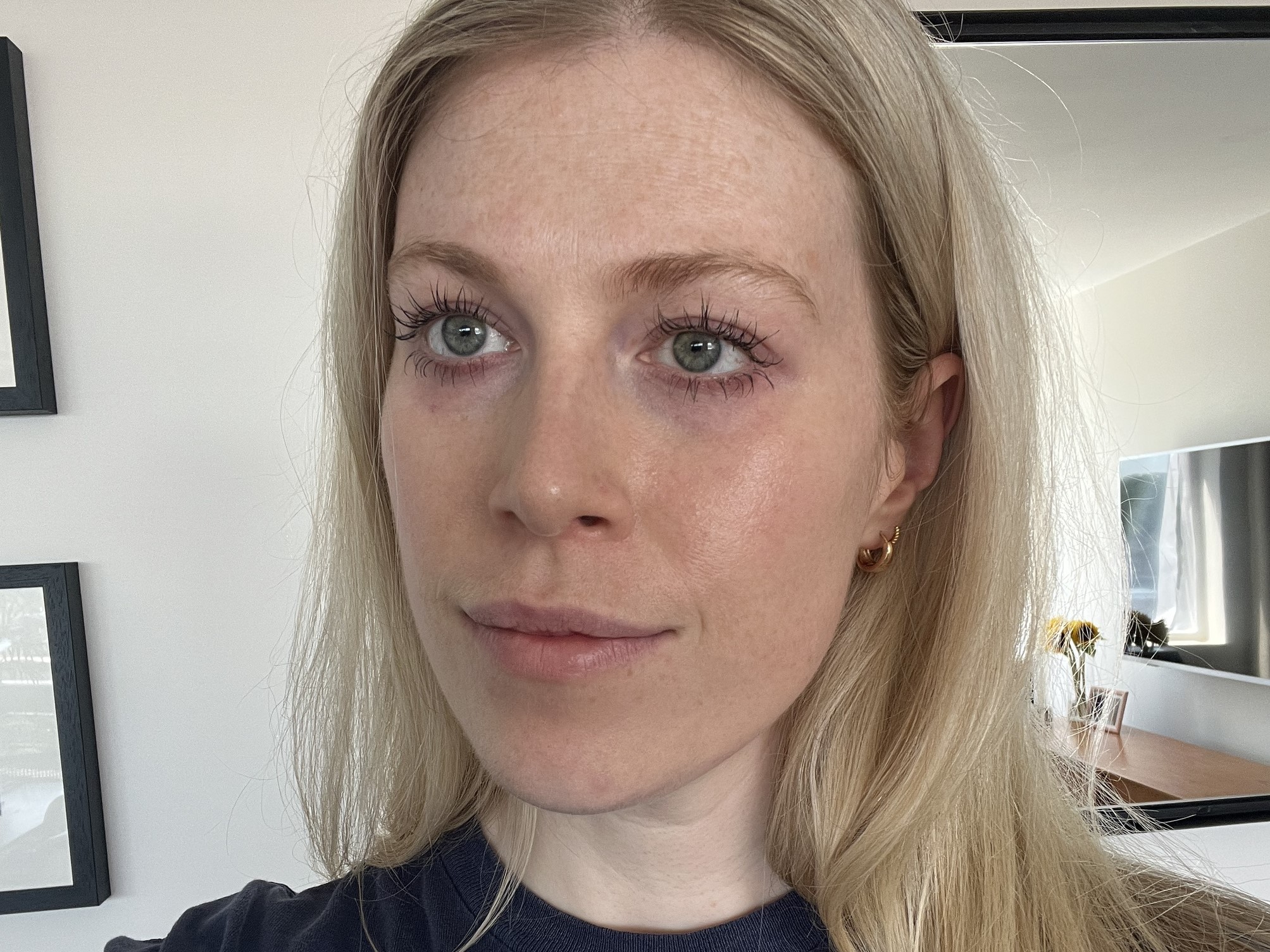 Hourglass Tinted Veil gave my skin a nice glow in all the right areas (on the tops of my cheekbones etc). With other products I've tried, I find they can leave a shiny finish across the whole face, which gets progressively worse throughout the day. While I wouldn't tend to wear a skin tint if I was out and about because they don't last very well, I was quite surprised with the staying power of Hourglass Tinted Veil. After a whole day, my skin still had decent coverage. If I had set it better in the morning with powder, I think it would have lasted better.
After two weeks of reviewing Hourglass' Tinted Veil, I will definitely continue to use it, especially on days when I want a bit of coverage but don't have time or don't want to wear a full base, or when it's really hot and I don't want to be wearing a full base routine.
More From Hourglass
Whether you're looking for the best mascara to lengthen and volumise your lashes or a vegan-friendly red lipstick that offers incredible colour pay-off, Hourglass is the place to start. Founded by Carisa Janes, Hourglass prides itself on creating makeup that is easy to use and flatters all skin tones and ages. If you're new to the brand, we recommend exploring the iconic Hourglass Ambient Lighting Powder, £ 48,00, which mimics the effect of great lighting.
If you're like Eleanor and lean more towards fuller coverage foundations, Hourglass Ambient Soft Glow Foundation, £ 56,00. The formula provides long-wear, buildable coverage and is infused with vitamin E to keep your skin looking smooth and hydrated.
We couldn't discuss Hourglass without mentioning the brand's incredible mascaras. If you're looking for length, volume and definition, Hourglass Unlocked and Caution Mascara Duo, £ 46,00 won't disappoint.
Read More Honest Reviews
• Review of the Sol Janeiro Bum Bum Cream
• Review of the Charlotte Tilbury Lip Blur • Review of the Kate Somerville Mega-C Brightening Facial
• Review of the NARS Laguna Bronzer • Review of the Ultra Violette Preen Screen Reapplication Mist