MOST WANTED
Our Beauty Editor Tried Necessaire's Deodorant Gel For Two Weeks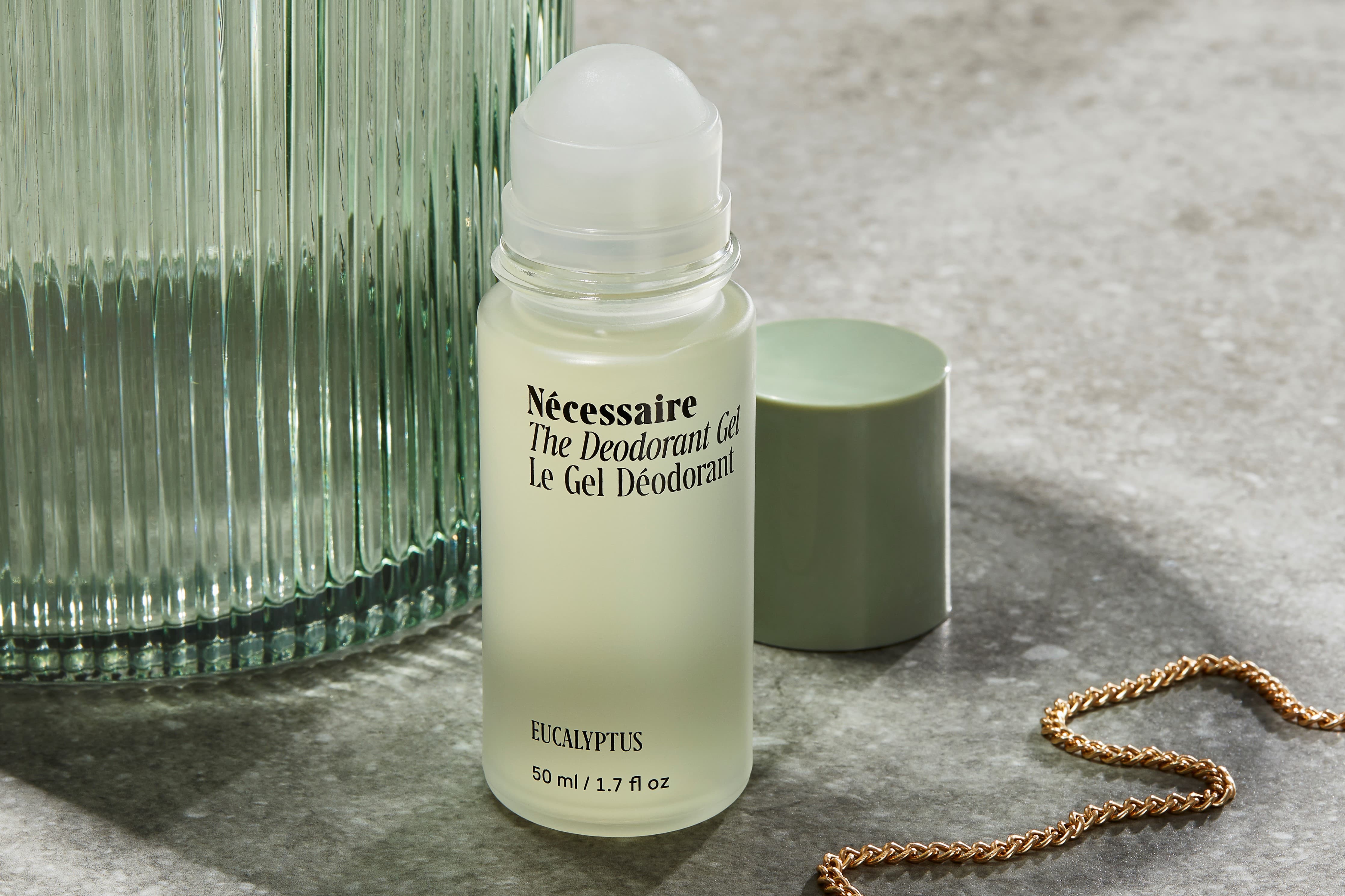 Nécessaire
is the body care brand that everyone is talking about. From beauty editors and influencers to Space NK shoppers, people cannot get enough of the pared back, ingredients-focused body care brand – just read the reviews!). With its calming, earthy scent and gentle but effective formula,
The Body Wash Eucalyptus, £25
has become a firm favourite among NDULGE customers, while the super-hydrating, featherlight
The Body Serum, £45
will undoubtedly be high in demand when the weather heats up. It's hard to imagine Nécessaire could put a foot wrong.
The brand faced its toughest challenge with its latest offering,
The Deodorant Gel
. Natural deodorants are notoriously tricky to get right. While long-lasting protection is the unspoken expectation, most of us also want to feel dry and fresh all day. I decided to put
The Deodorant Gel - Eucalyptus
to the test for two weeks to see how it fared.
Top Line On Nécessaire Deodorant Gel
Like the rest of Nécessaire's range, ingredients take centre stage in this deodorant. With a 5% dose of AHAs and niacinamide, the gel formula promises to maintain freshness, smooth out any bumpiness and strengthen your skin barrier. It's free from aluminium, parabens and baking soda, which is famous for blocking pores.
Everything You Need To Know About Nécessaire the Deodorant Gel
Over the past three years or so I've experimented with a handful of 'cleaner' deodorants – by 'cleaner' I mean aluminium-free with sustainable packaging. Most of them were balms and left my underarms feeling waxy and always slightly damp, and sometimes left my clothes marked. The beauty of Nécessaire's deodorant is that its gel texture allows it to dry quickly and effectively. But how long does it last?
For the most part, I was pretty impressed with this deodorant. I should note that I opted for the eucalyptus scent as I'm not a huge fan of fragrance-free beauty products and I would say I sweat an average amount – I couldn't go without deodorant, but I'm also not hugely sweaty. Nécessaire's formula works by balancing out your skin's pH and reducing bacteria build-up that causes body odour rather than stopping you from sweating full stop. It saw me through warm, busy days, but I pushed it with an intense reformer Pilates class.
AHAs don't just balance out pH levels, they also help to lift any discolouration and smooth out skin texture. If I'm honest, I didn't notice much of a difference with this but it's also not a concern for me. While I don't have particularly sensitive skin, I did notice I didn't get the usual sting after immediately using deodorant after shaving with this one. Nécessaire packed the formula with calming ingredients, including niacinamide and chamomile flower to help with this.
The Verdict On Nécessaire's Natural Deodorant
How did I feel after a fortnight? Well, while this deodorant didn't keep me feeling fresh after a gym class, it did keep my body odour in check for long enough for me to get the train home and shower without anyone moving seats. Overall, I was impressed with and I've recommended it to work colleagues and friends. The fact that it dries quickly without leaving my underarms feeling waxy is a huge win in my opinion. Plus, the scent is inoffensive and fresh. If you're looking for an aluminium-free deodorant, this formula is the perfect option.
More On Nécessaire
Keen to learn more about the brand that everyone is loving? We've rounded up the best Nécessaire buys. Explore the seven products that we genuinely really rate.
Read More
• Latest New Beauty Product Launches
• What Is Sensitive Skin? • What Is Retinol?
• How To Treat Hormonal Acne • How To Recycle With Handle