MOST WANTED
What The Best Diptyque Candles Actually Smell Like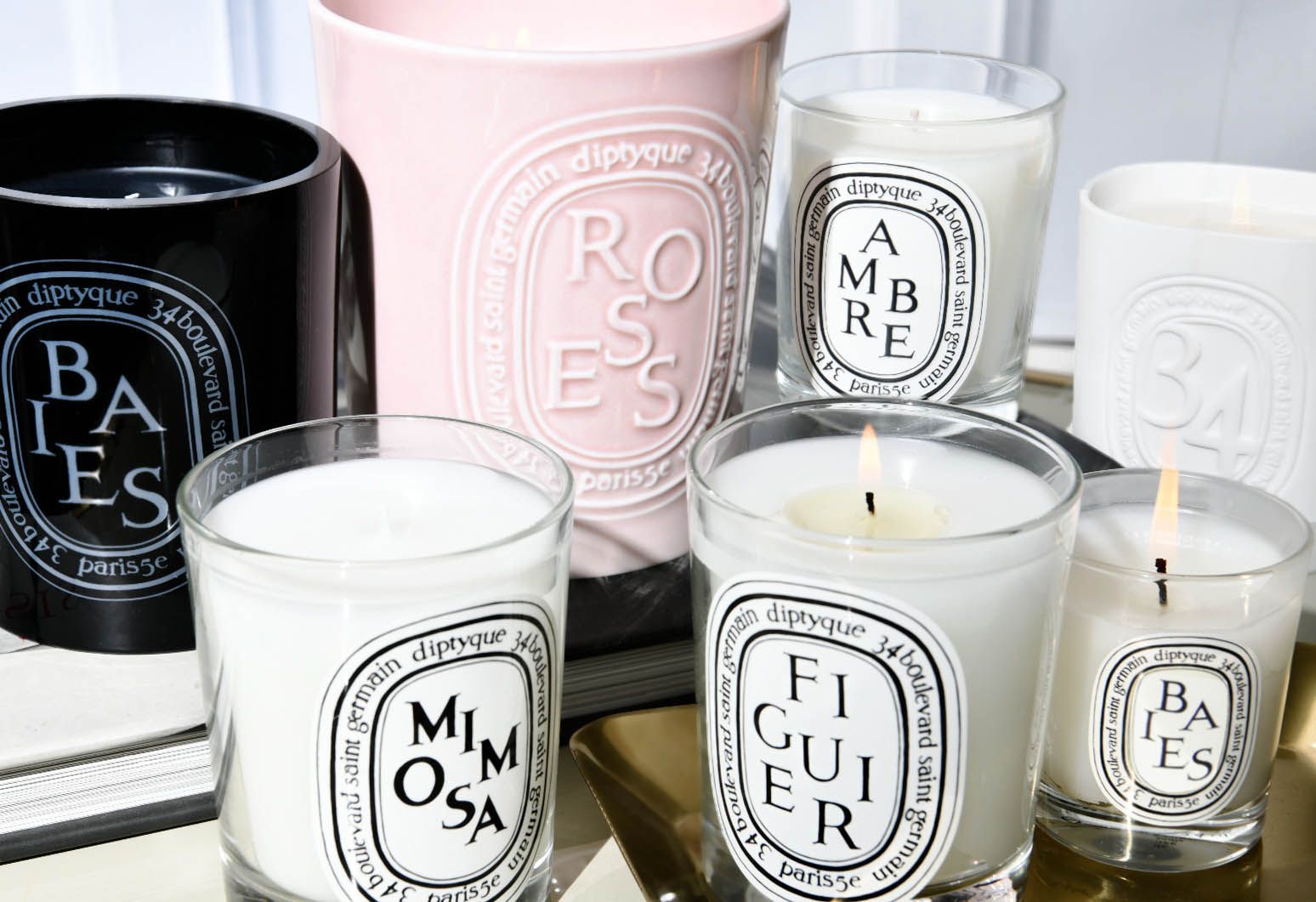 From the beautifully curated scents to the monochrome, oval logo,
Diptyque
is an iconic fragrance brand. Ask anyone with a passion for perfume or penchant for scented candles and they'll be able to tell you what the best Diptyque fragrance is (in their opinion).
Despite being founded over 60 years ago by a trio of French creatives, Christiane Montadre-Gautrot, Yves Coueslant and Desmond Knox-Leet, the Parisian fragrance house has stayed true to its roots and continued to take an innovative approach to scent, from the blend of notes to how the fragrance is worn. From perfumed bracelets and
hair mists
to electric car diffusers and
refillable body lotions
, every aspect of your day could be fragranced by Diptyque.
While Eau Rose, Philosykos and Eau des Sens might be bestsellers in the personal fragrance category, Diptyque is famous for creating the best smelling candles. Such in the love for Diptyque scented candles, people reuse the empty glass jars as storage for
makeup brushes
, eyeliners and mascaras.
Why We Love Diptyque Candles
The
best scented candles
are the ones that conjure up a memory. It could be a flashback to being a 12-year-old walking around your grandparents manicured garden at the height of spring idly plucking off the rose petals or driving through the south of France a few years back with the windows down and wafts of fresh lavender filling the car. There's a reason why Diptyque candles are so popular; it's this clever play of notes that tells a story and transports you back in time.
For us, it's also about the potency of the scent. Diptyque promises that its 70g candle will burn for 20 hours, 190g for 60 hours and 600g for 90 hours. While this isn't out of the ordinary, what we love about Diptyque scented candles is that the fragrance fills the room. These are the kind the candles that can transform the mood of a room within minutes.
Whether you're looking to treat yourself or someone who is
notoriously tricky to buy fragrance for
, we've created a handy guide to what each Diptyque candle really smells like to help you find the one for you.
What Each Diptyque Candle Smells Like
READ MORE
• Best Tinted Moisturisers
• Morning Skincare Essentials • Latest New Beauty Product Launches
• How To Treat Hormonal Acne • How To Recycle With Handle