SPACE SESSIONS
Jen Atkin On Her Alternative Ways To Wear Fragrance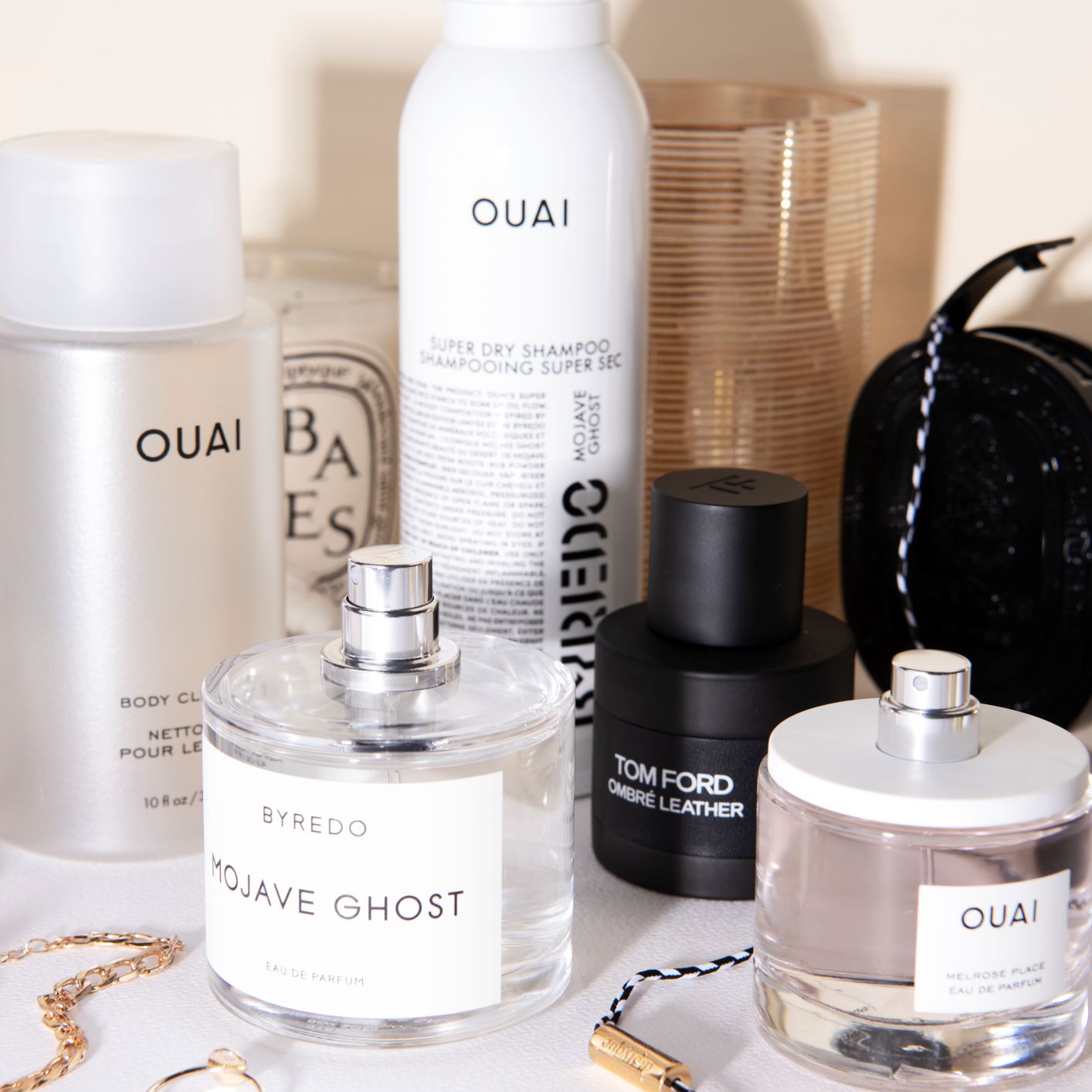 From Jessica Alba to Khloe Kardashian, Jen Atkin is the woman behind some of LA's glossiest manes. She's also the founder of the bestselling Ouai line. With gentle cleansing shampoos, clever
anti-frizz sheets
and one of the lightest
hair sprays
we've ever come across, Ouai is the kind of brand that once you start using one of the products you wonder how you survived without it. 
In the past Jen has teamed up with
Byredo's
Ben Gorham to create the most incredible dry shampoo. With the musky, floral notes intertwined with Ouai's featherlight cleansing formula, there really was no dry shampoo like it and we're still praying they'll bring it back! "I pride myself on being a bit of a fragrance snob! It's one of the first impressions you make, and I love how attached to memory and experience it is," Jen told us at the time of the launch. "I've known Ben for years, so collaborating was a really natural decision. We met years ago at a dinner in LA and instantly hit it off."
While the Byredo X Ouai dry shampoo might have sold out, we've still got Jen's fragrance tips, including the alternative ways she incorporates scent into her life.
Get To Know The Notes You Like
I grew up in Hawaii, so my earliest memories of fragrance are the quintessential smells that remind you of a vacation in Maui – gardenia, jasmine, plumeria. Unsurprisingly, I love almost everything rose or gardenia. Although, I also love cedar, bergamot, and amber for something denser and citrus notes for certain occasions. Generally, I'll opt for a musky fragrance for date nights when I want to feel moodier. If you haven't noticed, I'm a big 'occasions' person, so I'll usually pick my fragrance for the day or night based on what I have going on.
Find Your Signature Scent
I've had many relationships with fragrances over the years, but I always circle back to the same few in my vanity. Ouai Melrose Place Eau De Parfum, £ 54,00 will always be my number one. And legitimately anything Byredo comes out with, I will eventually smell like. Byredo Mojave Ghost Eau de Parfum, £ 140,00 has been in my personal collection for years now, and I always come back to it. There's something super dreamy and soulful about it. It reminds me of my favorite parts of California, but also of  the more exotic places I've travelled to.
How You Apply Fragrance Matters
Usually I spritz my scent onto my wrists and then just behind my neck. It's very important to get a little scent trapped underneath your hair so that you smell amazing all day long. Especially when someone hugs you (remember hugs?!).
Don't Overlook Your Hair
How the Ouai formulas smelt was one of the more crucial elements of the product development conversation when we started, which is why it made so much sense to both Ben and I to collaborate. We often position Ouai Super Dry Shampoo, £ 24,00 not just as a product that soaks up oil, but as one that can really refresh your hair and scalp if you need a little boost after a day (or three) of not washing. Byredo Mojave Ghost Eau de Parfum, £ 140,00 has been a bestseller for Byredo and our Super Dry Shampoo has been a cult fave for us, so it felt like the perfect approach.
Scatter Scents Around Your Home
I have so many different lotions and potions in my house. In all of the bathrooms you'll find either the Ouai Body Cleanser, £ 26,00 or one of Byredo's hand washes. I'll also put Ouai Body Crème, £ 34,00 in certain areas of the house, which is key when you need a little extra dose of hydration. It's perfect for the kitchen counter near the sink, or your nightstand.
You Can Never Have Too Many Candles
As I've mentioned, I am a true fragrance fanatic. I have candles all around my house from Byredo and Diptyque. We are literally bleeding fragrance and I'm here for it.