SPACE SESSIONS
Makeup Artist Zoe Taylor On Prioritising Good Skincare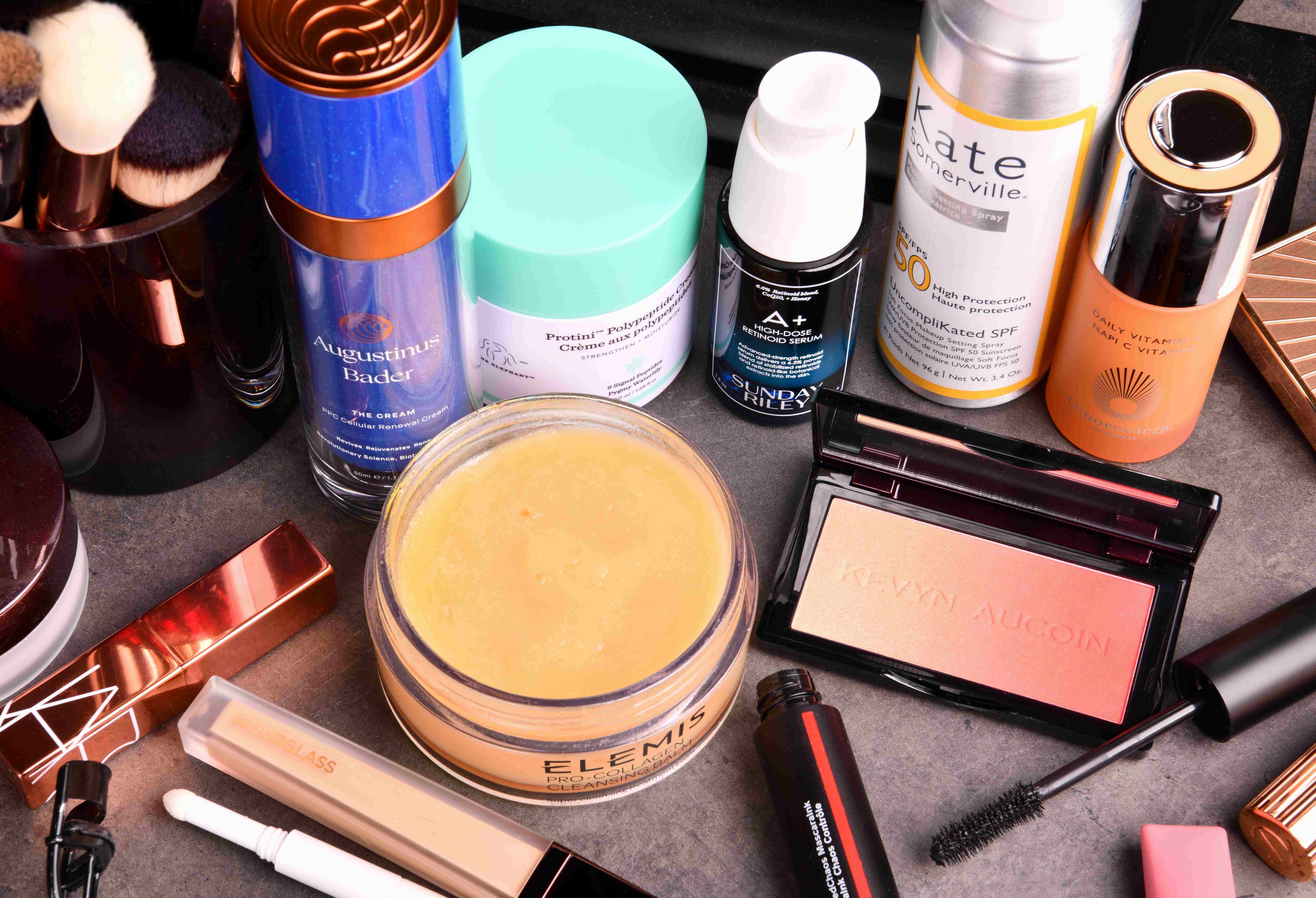 Having worked with Rhianna, Victoria Beckham and Adwoa Aboah, as well as plenty of high-profile brands and magazines, Zoë Taylor is one of the industry's top makeup artists.
Skincare Over Foundation
Believe it or not, I'm not big on foundation. I prefer to spend my time and money on good skincare. It's hard to make your base look amazing if your skin isn't in the best shape underneath. Every morning, I splash my face with ice cold water and skip cleansing. I have a theory that it will wash off all the goodness my skin has created overnight. I then take a good look at my skin in the mirror. Understanding your skin and what it needs is essential.
In general, mine is pretty normal but it can get dehydrated, so I either apply SPF alone or on top of a light moisturiser when needed in the morning. Kate Somerville UncompliKated SPF 50 Soft Focus Makeup Setting Spray, £ 36,00 is my go-to sun cream as feels so lightweight and can be sprayed over makeup. If I am using a moisturiser or serum, it's always or Omorovicza Daily Vitamin C, £ 99,00.
By taking care of my skin, I can usually get away with just mixing a bit of concealer into my moisturiser and using it where I need to rather than wearing foundation. I love Hourglass Vanish Airbrush Concealer, £ 34,00 as it offers good coverage and works well on its own or mixed in with a creamy moisturiser. The shade range is also really extensive, so I use it at work too.
Applying Makeup Like A Pro
Much like how I deal with my own skin and makeup, I spend a long-time prepping my client or a model's skin. I always start with a deep cleanse and massage before using a nourishing moisturiser. If their skin is dehydrated, I use a face oil too. While I might not like to wear base day to day, sometimes it's needed on set and the more hydrated the skin, the better the base will look. It also helps any makeup to glide on seamlessly and really stay put. Regardless of the situation, a good base product should go undetected, leglowaving you to focus on the other areas such as the eyes or lips instead.
Always seek out good lighting when you're applying any base products. I use the Glamcor mirrors and lights as they make such a difference, and you can see how much you are applying. Don't be afraid of letting your skin go 'naked' in places - it's far more youthful to wear less and if your skin is plump and well hydrated from your prep, you really shouldn't need much.
If you want to warm up your complexion, try adding a touch of cream bronzer into your moisturiser – I love RMS Beauty Buriti Bronzer, £ 26,00, which has a subtle gold hint all the way through it. Apply a dusting of blusher over the bridge of your nose to give your skin a youthful flush. This is where the sun would naturally hit, so it'll look incredibly natural.
Always Take Your Makeup Off
I put as much effort into taking my makeup off as I do putting it on. In the evenings, I always remove my eye makeup gently with Nars Eye Make-up Remover, £ 20,00 by soaking a reusable cotton pad and leaving it on my eye for a bit. I then cleanse with Elemis Pro-Collagen Cleansing Balm, £ 46,00, which feels so nourishing and is great for facial massage (something I've become quite obsessed with during lockdown). I wipe this off with a warm cloth and follow with Sunday Riley A+ High-Dose Retinoid Serum, £ 70,00, which has been a complete game-change for my skin, or my Augustinus Bader The Rich Cream, £ 140,00. My skin is hyper-reactive, so I try to avoid using new products, especially if they are heavily perfumed. I like uncomplicated yet hardworking skincare.