IN FOCUS
3 Quick Ways Rescue and Revive Your Skin Right Now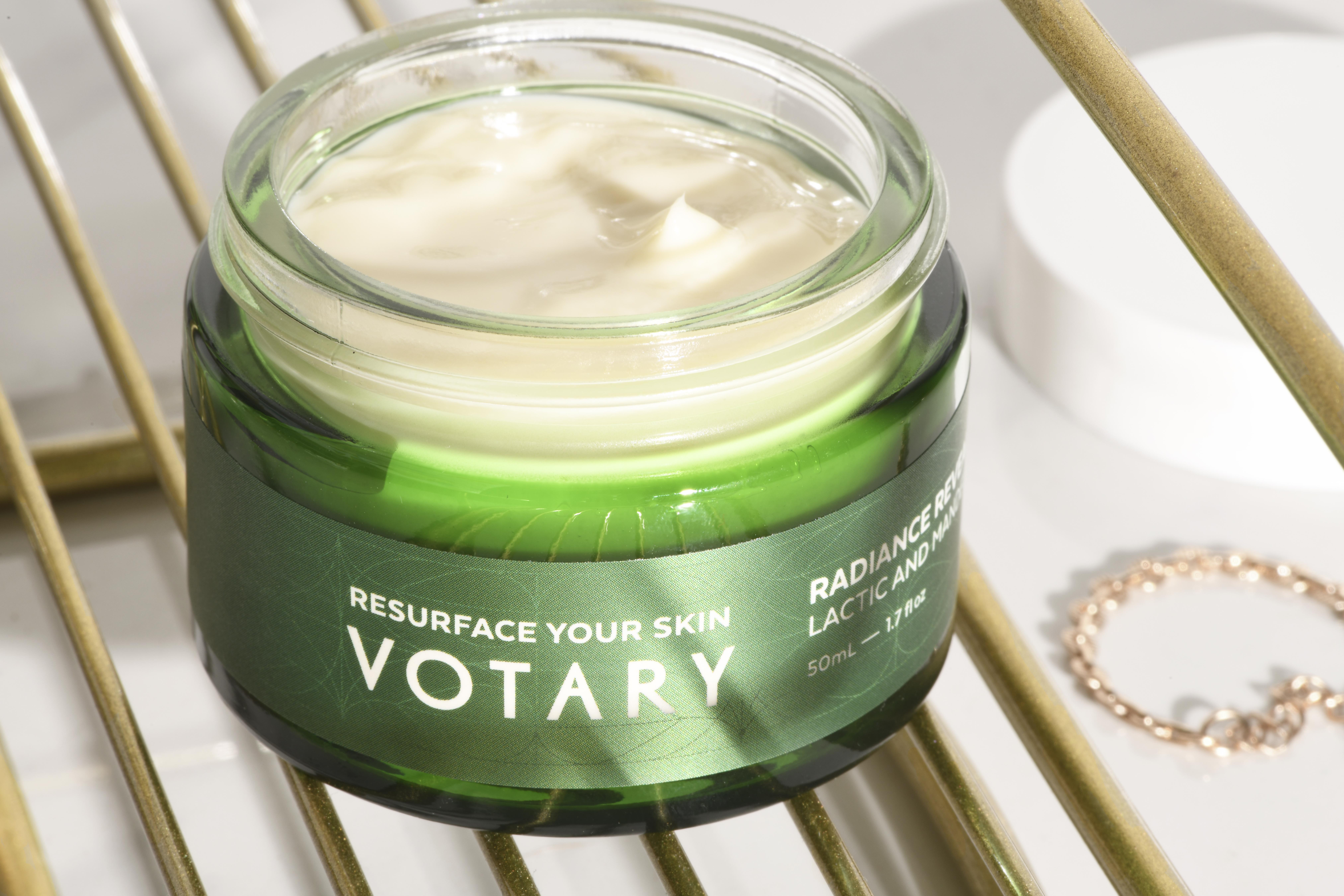 It's one of the coldest Decembers we've had in the UK for a few years, and it's resulted in an unexpected case of dry, itchy, dull-looking skin for some of us. On top of that, we're in the middle of the
festive season
with plenty of parties in the pipeline, which means we're also wearing more makeup than usual and probably aren't following our
winter skincare routine
as stringently.
How this season can affect your skin
From cold temperatures to heaters blasting and other factors, the winter air tends to suck the moisture out of our skin, making it feel dry and sensitive. "This time of year can be quite harsh on your skin for a number of reasons," says Dr. David Jack. "Alcohol can dehydrate it significantly, and also impinge on your sleep (which in turn impacts your complexion)."
"The change in weather can make your skin more sensitive, particularly with it being exposed to cold then hot, dry central heating," adds Dr. Jack. "You're also more likely to wear more makeup, which can cause issues with pores and irritation so adds to this sensitivity." If this all sounds familiar, read on to discover our three speedy tricks to revive your skin and get it back on track.
How to Soothe and Save your Winter Skin
1. Focus on hydration
No matter what your skin type is, dry and flaky skin always tend to be an issue in the winter months. Ingredients like ceramides, squalane and hyaluronic acid will be your skin's best friends as they help to nourish, as well as strengthen your skin barrier. "Hyaluronic acid works by drawing water molecules to the upper levels of the skin to help hydrate and smooth the texture of the skin," explains Dr. Jack.
We love using a cleansing balm, followed by a hydrating hyaluronic serum, before using a nourishing face cream like the Farmacy Beauty Honey Halo Ultra-Hydrating Ceramide Moisturizer, £22.00 to lock in that moisture and strengthen our skin barrier. It's all about putting that lost moisture back into the skin.
2. Always remove your makeup at night
This is the season when even the most diligent people tend to jump into bed without removing their makeup. We all know that feeling of coming home late at night and feeling too lazy and tired to do anything other than immediately crawl into bed. It's a mistake though.
"Don't fall into bed with your make-up on no matter how tired you are," says beauty expert and founder of Votary, Arabella Preston. "Be strict with yourself about double cleansing as your skin will look and feel so much better if you are vigilant about cleaning it properly."
When you wake up the next morning, your skin will be grateful you put in that little extra time to cleanse your skin and moisturise. You can follow up with a more in-depth routine the morning with a good vitamin C to brighten the skin, we love the Sunday Riley CEO Vitamin C Rich Hydration Cream, £20.00 for that instant skin-boosting brightness.
3. Turn masking into a hobby
During this time of the year, our skin and soul can always use a little extra TLC during night ins. We love that Christmas parties are back but it's just as important to take time for ourselves. For us, the perfect evening includes indulging in our favourite foods and doing an over-the-top skincare routine.
We love a good hydrating face mask like the Summer Fridays Jet Lag Mask, £26.00 or the Tatcha Indigo Overnight Repair, £86.00 to restore the skin barrier and microbiome. Our skin can also reap the benefits of an exfoliating face mask like the Votary Radiance Reveal Mask, £55.00 to get rid of dead skin cells and reveal radiant, baby skin. In between the holiday parties and soirees you're attending, make sure you're taking that time to take care of yourself.
Our Final Word on Taking Care of your Skin this Winter
While this is the season to have fun and enjoy ourselves, let's also make sure we make the time to take care of ourselves and our skin. It looks like this winter is going to get colder and colder, and we want to avoid that feeling of dry, itchy skin. Hydrating and nourishing the skin should be a focus this season, as well as protecting the skin barrier to avoid any further damage.
Read More
• How to do the Retinol Sandwich Method
• What is Slugging in Skincare? • The Best Eye Cream for Every Skin Type
• Best Firming Neck Creams • The Benefits of Honey for Skin