MOST WANTED
We Tried Augustinus Bader Retinol Serum For 2 Weeks, Here's What We Thought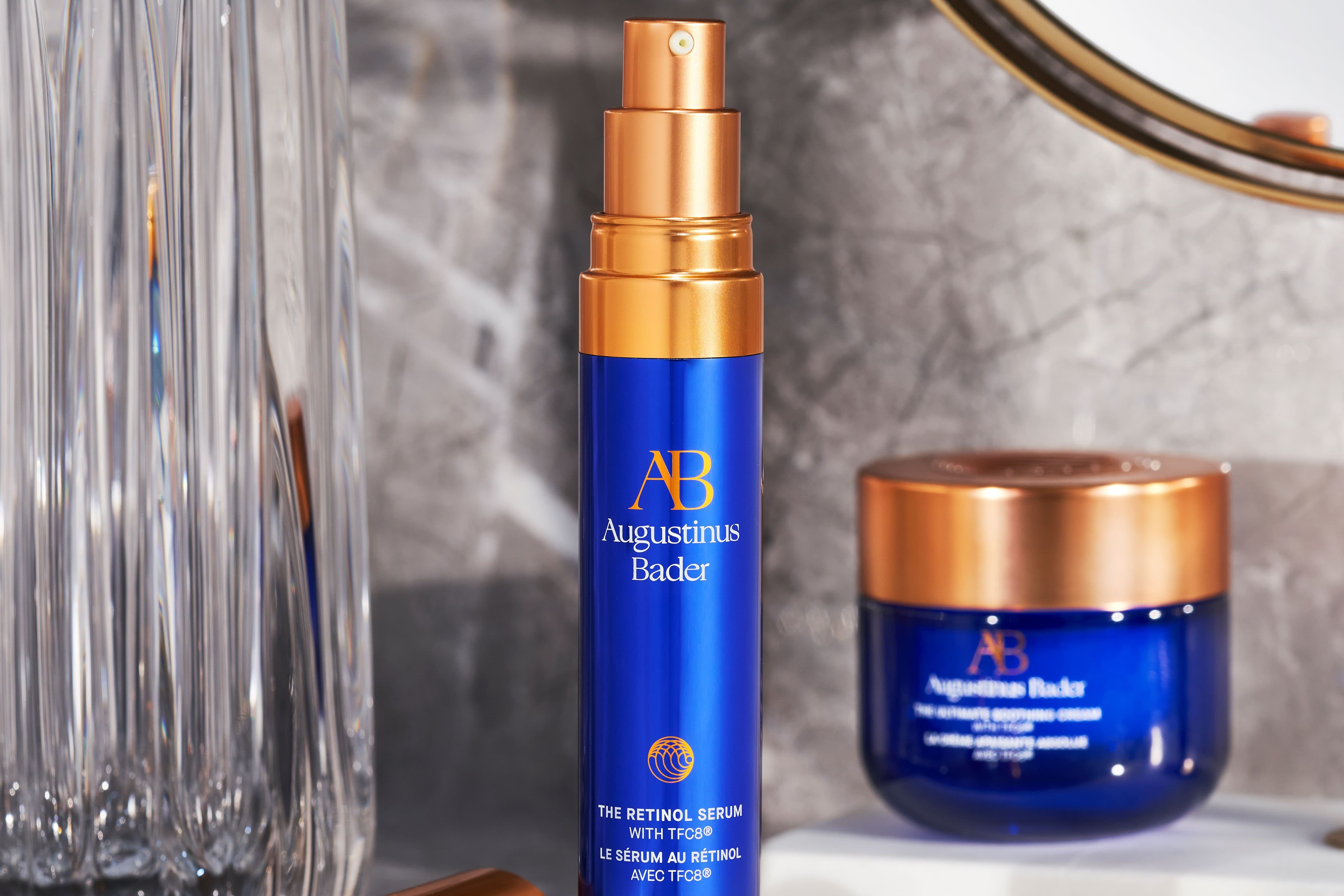 Professor Augustinus Bader has always said that he won't create a product for the sake of it and he won't release a new formulation until it was ready. To say that expectations for his new Augustinus Bader The Retinol Serum are high would be an understatement. In the current financial climate, the £270 price tag makes this an investment purchase for most people, although fans of Augustinus Bader won't be surprised given it's cheaper than The Serum after all.
Having used
The Rich Cream
, The Eye Serum,
The Face Oil
, The Body Cream and The Shampoo, I can safely say I've tried a wide range of Professor Bader's formulas and have never been disappointed. However, I was intrigued by The Retinol Serum for several reasons and decided to try it out for at least two weeks leading up to the launch…
Top Line On Augustinus Bader The Retinol Serum
Pairing pure retinol with the brand's patented TFC8 technology, which is packed full of amino acids, vitamins and peptides to kickstart sleepy skin cells to help our skin heal, Augustinus Bader The Retinol Serum, £270.00 promises to ease wrinkles and fade acne scarring and dark spots. Professor Bader wanted to create a retinol serum that was effective but gentle enough for all skin types, including sensitive skin.
Everything You Need To Know About Augustinus Bader The Retinol Serum
Our body needs the retinol and retinoids in our creams and serums to be converted into retinoic acid, which is the only form of vitamin A it can use. Professor Bader opted for pure retinol to minimise the amount of conversions and offer a stronger dose. I've used vitamin A products before (I recently trialled the Medik8 Crystal Retinal Eye Cream) and was intrigued by pure retinol. Skincare brands are usually keen to shout about the percentage of retinol or retinoids in the formula, but Augustinus Bader is a brand like no other.
Interestingly, the formula also includes the a zinc complex which, alongside the patented TFC8 technology, should help to ease any irritation the retinol could cause. I tried the serum twice a week over the course of a fortnight and didn't notice any itchiness or redness. The serum itself is lightweight and not dissimilar in texture to Augustinus Bader The Serum, £290.00.
My skin is on the oily side but I occasionally get patches of dryness as I spend a lot of time outside riding and looking after my horses. I didn't notice any increase in dryness over the course of the two weeks, despite being outside quite a bit over the long weekend.
The Verdict On Augustinus Bader The Retinol Serum
Two weeks isn't long enough to judge Augustinus Bader The Retinol Serum, £270.00 fairly – I'm going to keep updating this review. I have been looking at my skin a lot more over the fortnight and I would say I feel like my dark spots are slightly fainter. I haven't noticed any adverse reactions or dryness and irritation. If you have dry or sensitive skin, I would say you'd want to keep on top of your hydration and slowly introduce this into your routine. It's pure retinol and that's not to be messed with. Also, don't forget to use your SPF every day otherwise you'll undo all the good work your retinol serum is doing!
Read More
• Best Augustinus Bader Products
• Review of Augustinus Bader The Rich Cream • Review of Augustinus Bader The Face Oil
• What Are Retinoids And How To Choose The Right One For Your Skin? • How to do the Retinol Sandwich Method