IN FOCUS
The 5-Step Routine For Textured Hair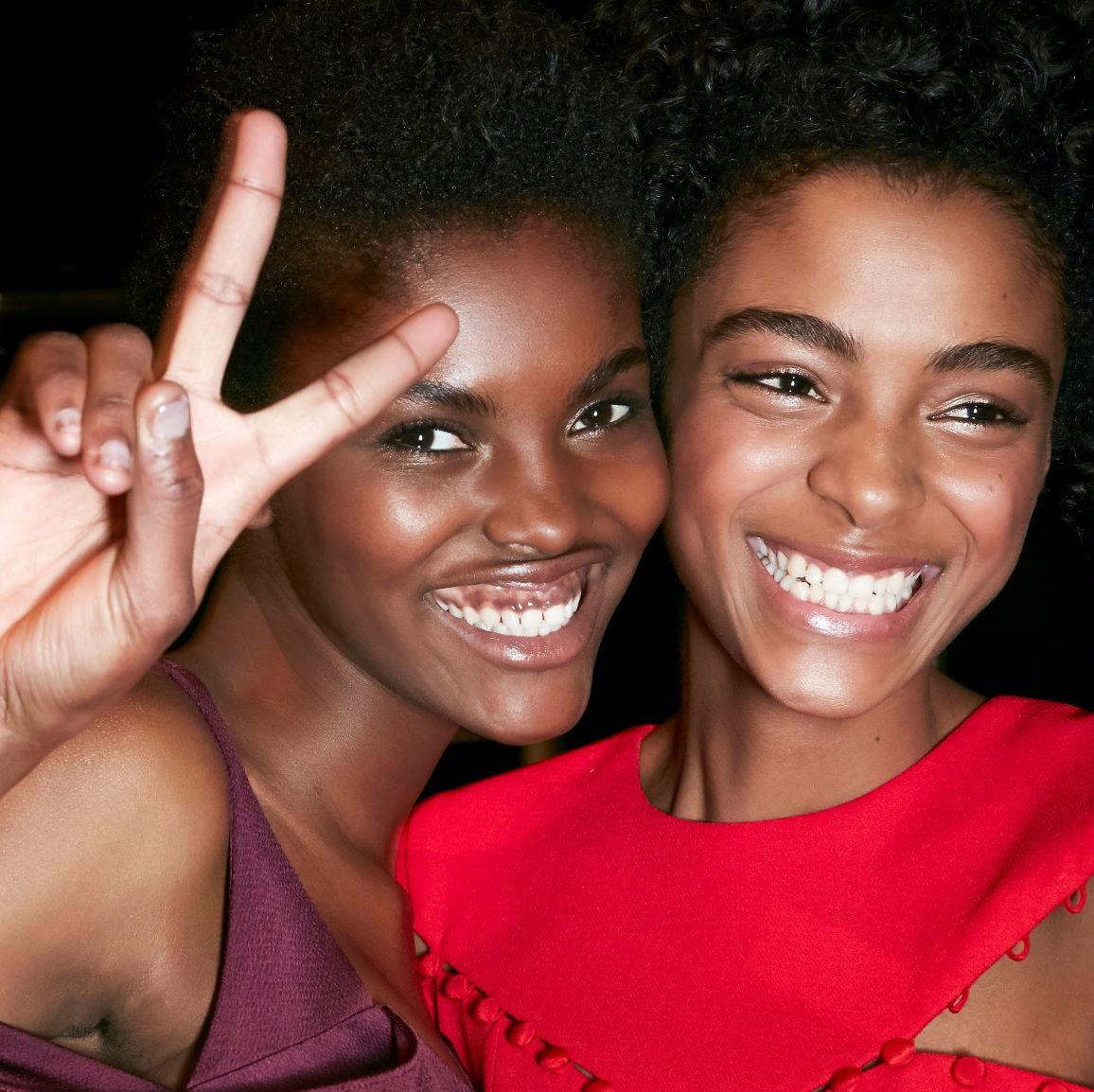 I have curly hair with a mixture of looser curls at the front and back of my head and tighter 'coils' in the centre. Keeping my hair healthy and hydrated is my main goal. This means regular trims and lots of hydration and moisture; my hair is happiest when she is hydrated. 
Every Sunday I wash my hair;  it's almost ritualistic and I'd go as far as to call it my 'self care'. Putting the right at-home regimen in place for my hair type has taken a lot of trial and error, but I think I've perfected it now.
Step 1: Detangle and Prep
My routine starts by lightly wetting my hair and detangling with a wide tooth comb. Then I will use as my pre-shampoo treatment. This is a recent discovery that I made during lockdown and it's fast become one of my favourite products.  It's great at restoring the bonds in your hair and helping to strengthen and boost overall shine. Usually I try to leave it on for at least 10-to-15 minutes before I rinse and shampoo. 
Step 2: Co-Wash Or Deep Cleanse
Shampoo is something that I tend to change quite regularly as I like to try different formulas. I look for ones that won't strip my hair. Currently I'm loving Aveda's Nutriplenish Deep Moisture line. Sometimes I'll just use the conditioner to co-wash my hair. Just using the Aveda Nutriplenish Conditioner Deep Moisture, £34.00 to wash my hair helps retain more moisture.
On weeks where I have used a lot of hair gel or styling products, I'll use something a lot more heavy duty to give my hair a deep cleanse. For this I'll use Living Proof PhD Triple Detox Shampoo, £27.00. The formula is fab because even though it's a detox shampoo, it's incredibly gentle and doesn't strip your hair. It comes with a little strip that you can use to test the 'hardness' of your water at home to determine how often you may need to use it to remove product build-up.
Step 3: Friction-Free Drying
After I've co-washed or shampooed, I use my Aquis Hair Towel Lisse Luxe - Desert Rose, N/A to lightly dry my hair. I leave it a little wet before I deep condition. This particular towel is a game-changer though as it's super gentle and prevents any breakage or frizz. Plus, it speeds up drying time. 
Step 4: Deep Conditioning Masks
Deep conditioning hair masks are essential for textured hair as they help boost moisture. Briogeo Be Gentle, Be Kind Avocado + Kiwi Mega Moisture Superfood Mask, £32.00 is my favourite at the moment. I love the smell and the rich texture. My hair is left feeling super soft and hydrated. I usually leave this on for a couple hours and get on with my Sunday task… Netflix!
Step 5: Smooth Frizz and Condition
After rinsing out my mask, I saturate my towel-dried hair with a leave-in conditioner, such as IGK Hair Mistress Hydrating Hair Balm, £14.00. This formula so light, but it does an incredible job of hydrating my hair and reducing frizz. When using I make sure to pay particular attention to the ends of my hair as they are most prone to breakage through not being hydrated. 
I'm a fan of Charlotte Mensah Manketti Hair Pomade, which has a beautiful, rich, creamy texture that I run though my hair to moisturise and give my curls some extra definition and shine. Finally, I seal all of this moisture in with Charlotte Mensah Manketti Hair Oil, £52.00, which is simply divine.