IN FOCUS
Can At-Home Beauty Gadgets Deliver Professional Results?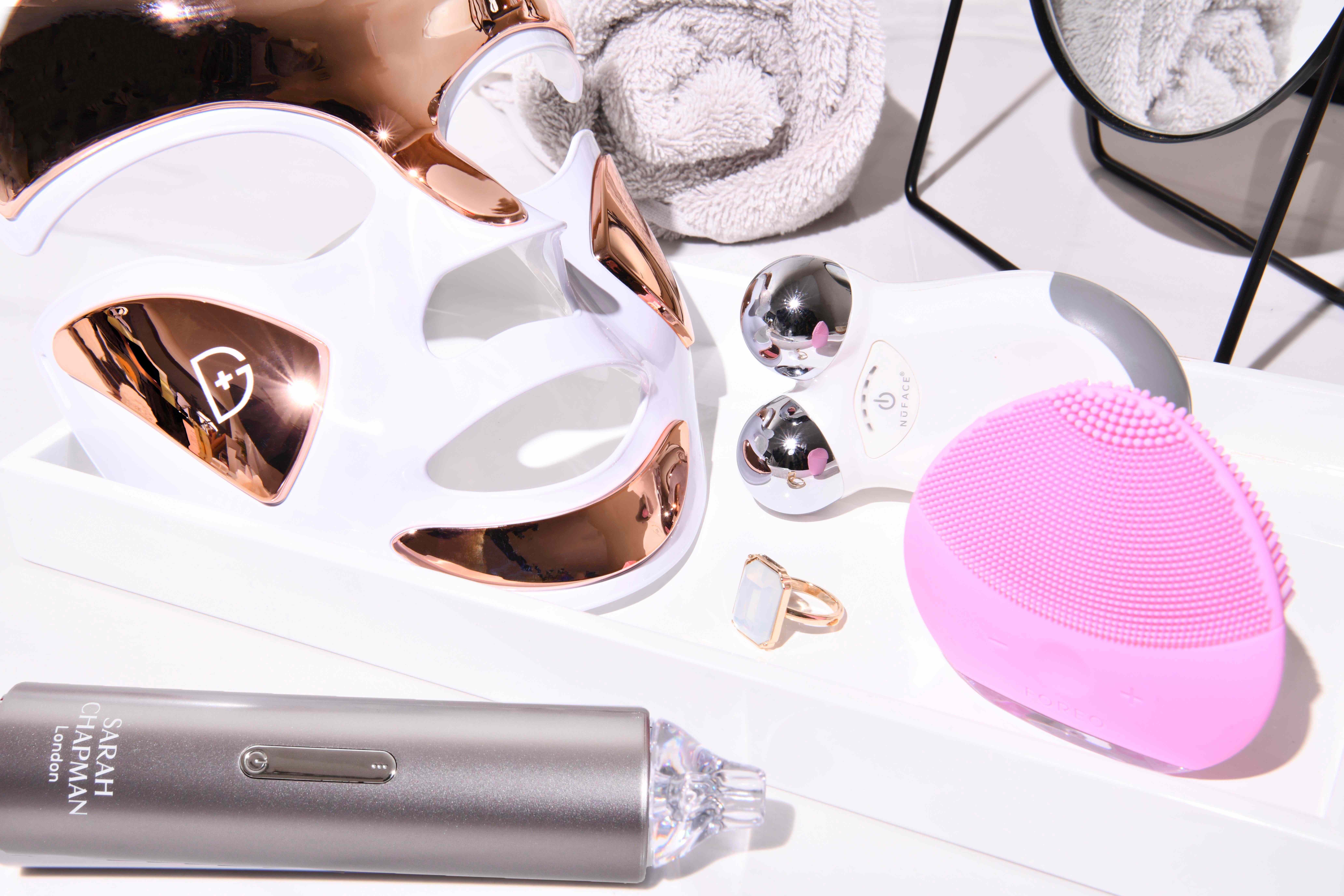 Missing your regular facials and professional skin treatments? Us too… but thankfully there are several innovative
skincare tools
that can help supercharge your existing routine and deliver real results at home. Which device should you go for though and are they worth the price tag? Here's everything you need to know…
Are At-Home Skincare Tools As Effective As Professional Treatments?
"This really depends on the gadget in question," says doctor, skin specialist and founder of SKNDOCTOR,
Dr. Ewoma Ukeleghe
. "Generally speaking, at-home devices aren't as effective as professional devices as the latter aren't suitable for public use and need to be administered by trained specialists." All is not lost though and Dr. Ewoma doesn't recommend disregarding at-home gadgets completely: "You can get great results from some of them as the technology is similar to professional treatments and they can be a good way to maintain the results achieved in between appointments."
Consistency is key when it comes to getting results from at-home tools. Incorporate them into your routine regularly rather than ad-hoc. While the technology has improved in recent years, they take longer to achieve the desired results than professional treatments do.