IN FOCUS
The Amazing Castor Oil Benefits for Skin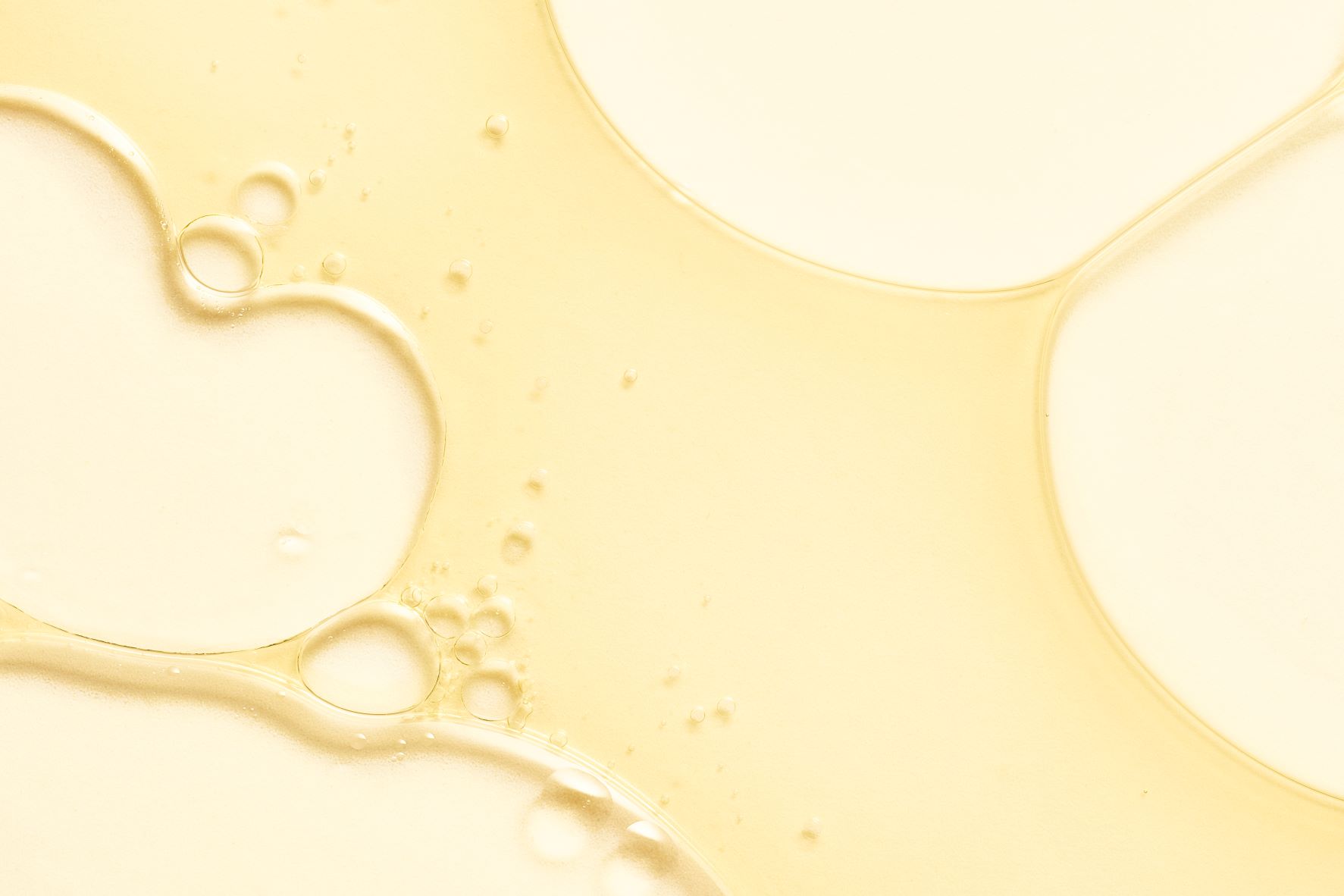 What comes to mind when we say skincare oils? Do you wince and think back to one oily attempt, followed by blocked pores, breakouts, and a slimy sort of shine you'd rather forget? Or is your experience with skincare oils a decidedly more positive one, sparking your best glow yet, softer, supple, more nourished-looking skin and finally a handle on those dry skin concerns? Because 9 times out of 10, that is the deciding factor when it comes to a positive or negative oil experience - your skin type.
For oily or acne-prone skin, dipping into a skincare oil, as opposed to a lighter serum formula or a water-based cream can understandably come with concerns. Oil on oil can result in, well… too much oil. As Dr. Miriam Adebibe, cosmetic doctor and co-founder of skin clinic,
Victor & Garth
puts it, "most oils are not advised for acne-prone skin, as they can be known to clog pores which may exacerbate breakouts." That said, if your skincare concerns tend to be dryness, fine lines, a lack of elasticity, and other signs of ageing, then the right oil could work miracles.
But the question is, which skincare oil is best? We've heard of the healing powers of
rosehip oil
, loaded with
vitamin C
and A for skin renewal and skin cell repair. Almond oil is renowned for its ability to improve skin tone and reduce scarring, and then there's castor oil for skin.
Long used in the Indian system of medicine to treat inflammation (including arthritis) castor oil is a ricinoleic acid-rich emollient, packed with free-radical fighting antioxidants. But the best castor oil benefits for skin? "The antibacterial properties of castor oil can actually reduce acne if caused by a bacterial infection," meaning we can actually consider using castor oil for
acne
. No wonder it's been gaining popularity as the pinnacle in skin nourishment for oil enthusiasts. We speak to Dr Miriam to find out more.
What is Castor Oil?
"Castor oil It is a vegetable oil, extracted from seeds of the Castor oil plant, Ricinus Communis. This nourishing oil is rich in omega fatty acids, 90% of which are formed from ricinoleic acid, which possesses anti-inflammatory, antifungal and antibacterial properties," Dr Miriam tells us.
Benefits of Castor Oil for Skin
Is castor oil good for skin? "Castor oil is great for skin hydration, anti-ageing, antibacterial, and anti-inflammatory action," Dr Miriam confirms. "It contains triglycerides which can help skin to maintain moisture, plus it has humectant properties, meaning it can draw moisture from the air into the skin," making castor oil for wrinkles a great idea. "The antibacterial, plus anti-inflammatory properties can also reduce swelling, helping concerns such as puffiness around eye bags, while free radical-fighting antioxidants can help slow signs of ageing," Dr Miriam tells us. What's more, "castor oil has a soothing effect, so as warmer days approach, it can help soothe sunburn," Dr Miriam adds. Although remember, that's not an excuse to forgo the SPF.
Side Effects of Castor Oil
There is one thing we should be wary of when using castor oil on skin. "Castor oil is awfully thick," Dr Miriam warns. "So, if you're choosing castor oil for face use, it needs to be mixed with a carrier oil that is non-comedogenic (doesn't clog pores to cause acne)," she adds. What carrier oil does Dr Miriam recommend? To get the most castor oil benefits for skin "I would advise a rosehip oil or hempseed oil."
How To Use Castor Oil In Your Skincare Routine
"Dilute your castor oil in a non-comedogenic carrier oil such as rosehip or hempseed oil, then apply in the evenings to clean skin." Dr Miriam prescribes. "This will allow the skin to absorb the castor oil benefits while you sleep. I would then advise rinsing off any excess product in the morning," says Dr Miriam. If you find your skin isn't responding well to this oil blend, why not try a castor-oil infused cleanser instead? "Cleansers can be a lighter way to introduce oils into your skincare routine, if you find traditional skincare oils too heavy" says Dr Miriam.
Our Favourite Castor Oil Products
Castor oil is likely to already be in a few of your products without you realising. We've rounded up the three formulas we love which include castor oil in their ingredients list.
The pillow-time partner to Charlotte Tilbury's raved-about Magic Cream. This overnight skin smoother contains a BioNymph peptide complex to target wrinkles and improve elasticity, along with skincare hero castor oil to help lock in moisture while soothing any signs of inflammation.
When you want makeup to care for your skin, turn to Stila's tinted skin balm. The skin-blurring, perfecting veil it creates is like no other, while a castor seed, sunflower seed, and safflower seed oil blend, along with vitamins C and E are ready to keep skin nourished and protected against the elements.
With anti-inflammatory castor seed oil, skin-quenching hyaluronic acid, and collagen-boosting yuzu extract, these single-use eye masks are ready to tighten, smooth and illuminate the skin around the eyes. Simply press your gel-mask into place for 20 minutes in the morning for depuffed, refreshed, ready-to face-the-day eyes.
Final Verdict on Castor Oil for Skin
Even those who haven't got on with skincare oils in the past could find that castor oil ticks all the boxes. With its anti-inflammatory, antifungal and antibacterial benefits, castor oil is a great choice for those looking to combat signs of ageing, puffiness, and even acne. That said, when used alone, castor oil may feel too thick for some skin types. To reap the castor oil benefits on skin while dodging the heavy, slick finish, trying a castor oil-carrier oil blend, or introducing a castor oil cleanser into your routine are two options even oily skin types can enjoy.