IN FOCUS
The Skin Soothing Benefits of Ceramides for Skin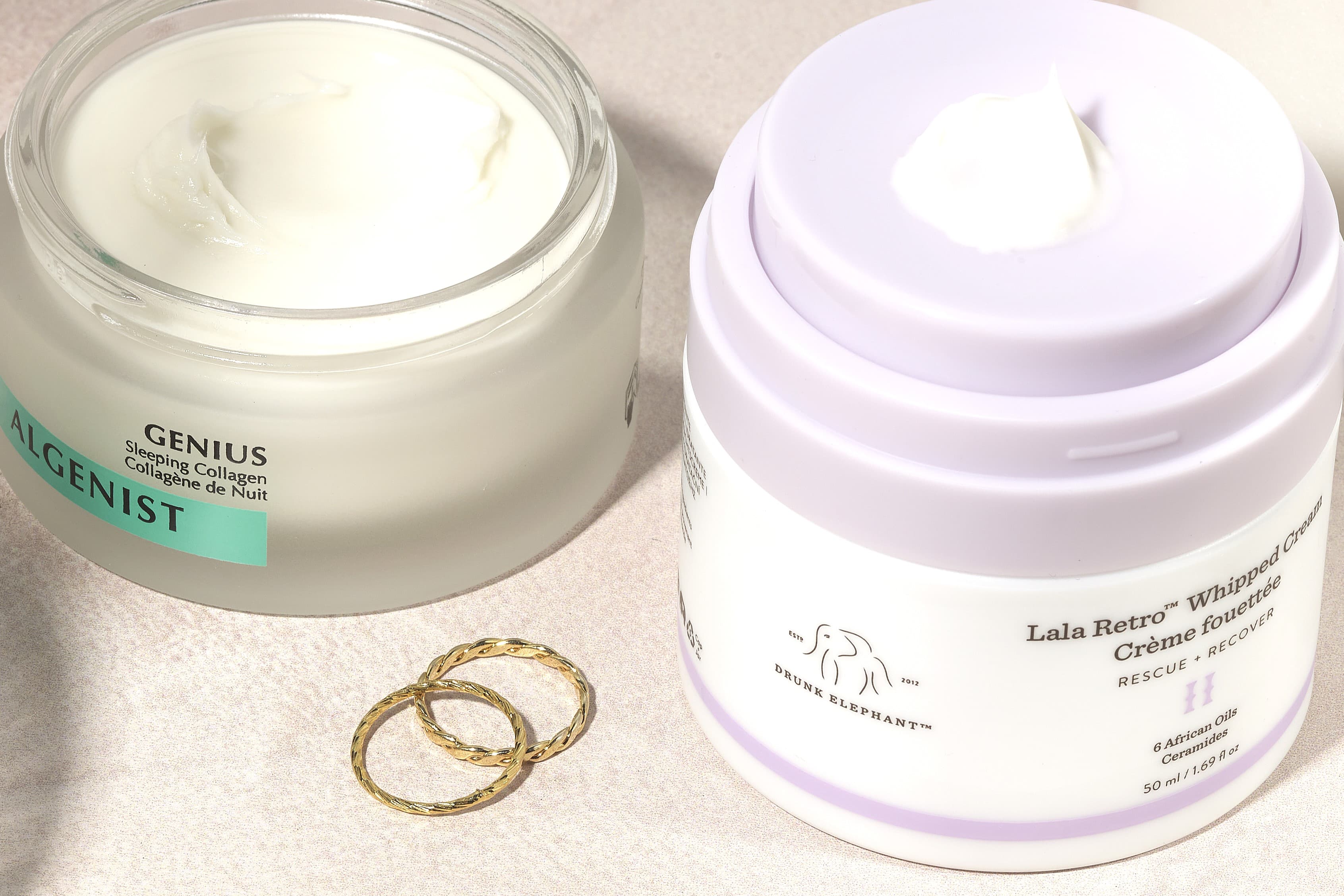 Everyone is talking about ceramides for skin at the moment, so it's time for us take a proper look at this skin soothing ingredient. For those with dry skin or conditions like eczema or
rosacea
, ceramides might already be a staple in your skincare arsenal, but what do ceramides do for skin and why do you need them?
It turns out that ceramides have amazing benefits for our skin, from nourishing to protecting the skin. Just like
hyaluronic acid
, our skin needs ceramides to keep the skin moisturised but also to strengthen the
skin barrier
and keep the skin from getting damaged, especially in the colder months. If you're curious about why you need ceramides in your routine, read on for the lowdown and our top skincare recommendations.
What are Ceramides?
Ceramides are naturally occurring fats or lipids, which are part of our skin barrier and protect our skin daily from environmental stressors. Like collagen, ceramide production decreases with age, which is why we need to have this ingredient as part of our everyday skincare routine. This will help supplement our natural production and will help you achieve that healthy, glass skin look.
Suitable for all skin types, even acne-prone or sensitive skin, ceramides are an ingredient we should all have in our skincare routine. Especially as the weather starts to cool down and our skin barrier tends to be compromised.
What are Benefits of Ceramides for Skin?
If you're not yet convinced that ceramides should be in your skincare regime, let's delve into the benefits of ceramides, and how it will work on your skin.
Restores the skin barrier: As naturally part of the skin barrier, implementing ceramides in your skin will help repair and strengthen your skin barrier. "By introducing products containing ceramides, you'll strengthen your skin barrier, the result of which will be healthier, more hydrated and supple skin," says Daniel Isaacs, director of research at Medik8. This means that your skin will be less prone to inflammation and less affected by stressors like UV rays or pollution.
Skin soothing: As we said earlier, if your skin is on the dry side and is prone to rosacea or psoriasis, using ceramides is a great way to help calm and soothe the skin. These conditions are usually due to a weak barrier function, having the calming ingredient in your routine will help reduce the redness.
Locks in moisture: If your skin is lacking moisture, you might have just found the perfect ingredient to add to your skincare routine. Paired with a hyaluronic acid serum, a ceramide cream will do absolute wonders to your skin and will help you have more balanced skin within a few days.
Anti-ageing: We all love an ingredient that will help reduce or delay early signs of ageing (hello retinol), and ceramides are part that. By adding ceramides to your skincare, you will help make up for the ones your skin is not producing anymore. If some ingredients might be too harsh for you, this is the perfect gentle ingredient to start looking into.
How to use Ceramides in your Skincare Routine
The easiest way to start implementing ceramides in your skincare regime is with a moisturiser. We love the Sunday Riley ICE Ceramide Moisturizing Cream, £20, the thick consistency is especially great for those autumn and winter months to help restore moisture, even for those with dry skin. A moisturiser with ceramides is the best way to be consistent with the ingredient and get the fastest results. "Using ceramides in your everyday moisturiser is a great way to ensure your skin is getting all the nourishment it needs," says Isaacs.
You can also opt for a face mask with ceramides, which are great for slugging at night. The is perfect for that, layered with your hydrating serums and face cream. Apply the mask as your last step in your routine and you will wake up with visibly soothed, hydrated skin.
Our Favourite Ceramides Skincare Products
From serums, to creams and masks, ceramides can be found in all types of skincare products. All you need to do is find the one that works best for your skin and can easily be incorporated into you daily routine. Some of our favourite skincare products with ceramides include:
Final Verdict on Ceramides for Skin
It's clear to say that ceramides are an essential in your skincare routine, no matter what your skin type is. It's one of those ingredients that you can easily add in your routine, whether you use is everyday or every other day. As we transition into autumn, this is a good time to implement this type of soothing ingredient for a balanced skin.
Read More
• The Benefits of Peptides
• The Benefits of Squalane • The Benefits of Milk in Skincare
• The Best Sheet Masks for Every Skin Concern • What is Double Cleansing?