IN FOCUS
How To Clean Makeup Brushes Like A Pro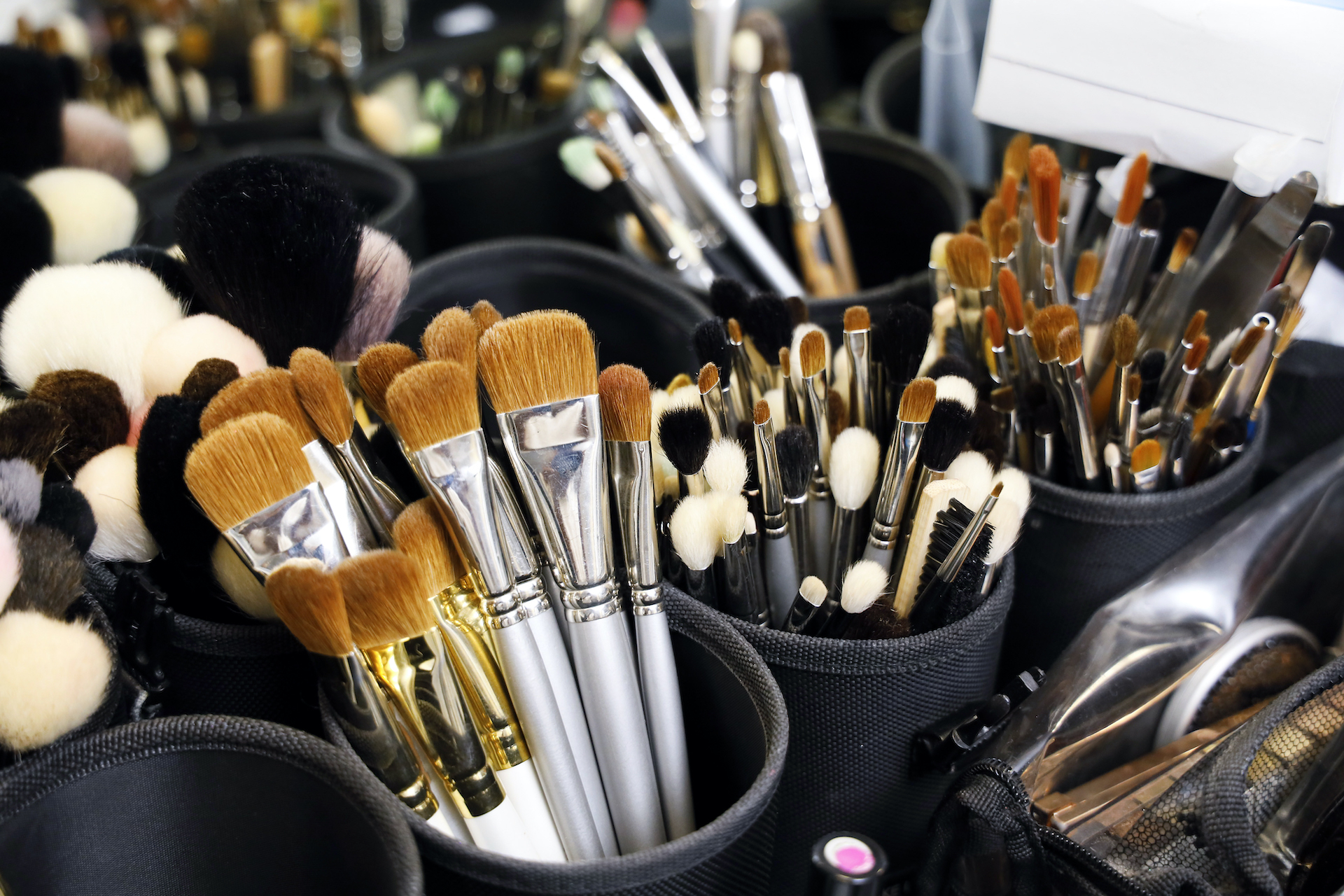 When was the last time you washed your makeup brushes? If you can't remember and you're someone who uses a makeup brush to apply everything from your eyeshadow to your concealer, it is definitely time to give them a good clean. And don't just take our word for it.
"Makeup brushes are teeming with dead skin cells, stale oil from the skin, dust, bacteria and fungi, which can sometimes cause infections like cold sores and eye complaints, worsen inflamed skin, and exacerbate conditions including acne," says
Dija Ayodele
, aesthetician, author of
Black Skin: The Definitive Guide
and all-round skincare guru. "I know we're all busy people, but you can't underestimate how important it is to clean your makeup brushes. Also, I know it's cute to store make up brushes in pretty jars, but they really should be in clean zipped bag where they're not attracting dust and bugs, yes bugs!"
While Dija's words might have caught your attention, there's still the question of how often you really need to clean your makeup brushes and what you need to use. Is there a specific soap, or will Fairy Liquid suffice? Not to mention, whether you can leave them to air-dry or blitz them with a hairdryer? We decided to ask makeup artists Arif Khan and Emma White Turle for their advice on the best way to wash makeup brushes…
How often should I clean my makeup brushes?
While it might feel like a long and laborious task, washing your makeup brushes regularly is essential. "The brushes in my kit bag get washed after every client for obvious reasons," says Emma. "I would encourage you to clean makeup brushes at home after every use too. It helps your makeup stay on for longer, and it keep your skin blemish free."
If you use liquid formulas, especially with foundation, it is worth heeding Emma's advice and cleaning your brushes after each use as bacteria is more likely thrive. You can wash the brushes you use for powder products, such as eyeshadows and bronzers, weekly.
What should I use to wash makeup brushes?
Ask Google 'how to clean makeup brushes' and you'll get everything from warm water to washing-up liquid. "At work I use an alcohol-based formula to clean the brushes in my kit bag as it's the fastest way to get rid of bacteria and makeup, and it dries quickly. For my own makeup brushes at-home, I use a gentle, organic shampoo," says Emma.
While Arif agrees that cleaning your brushes with shampoo or a gentle formula can do the trick, he prefers to opt for a specifically formulated makeup brush cleanser. "I use the Beautyblender Blender Cleanser Solid, £20 as it removes all traces of makeup from my Beautyblender The Original Beauty Blender, £17 and Charlotte Tilbury Hollywood Complexion Brush, £35. Plus, it comes with a silicone pad, which helps to remove even the most stubborn stains," says Arif. "And importantly, it doesn't contain any harsh detergents which can damage the bristles and it helps to lightly condition my brushes."
What's the best way to wash brushes?
1. Start by rinsing your brushes in warm water, focusing on the mid-length and tips of the bristles. Try to avoid where the bristles and handle join as you don't want to affect the glue that holds your makeup brush together.
2. Swirl your brushes in soapy water and gently massage the bristles to help wash away dirt, product and oil. Don't tug or pull too hard at the brush as this can cause breakages.
3. Rinse the bristles with warm water until it runs clean and gently squeeze any excess moisture out of your brushes.
4. Lie your makeup brushes flat on a towel or muslin cloth and leave them to dry overnight. Blitzing them with a hairdryer can tamper with the glue and cause bristles to fall out.
When should I replace my brushes?
In case you're still not on board with the idea of regularly cleaning makeup brushes, founder of namesake brand and acclaimed makeup artist, Rae Morris tell us, "If you look after your brushes correctly, they should last a lifetime."