IN FOCUS
How Nude Has Become A Universal Shade For All Skin Tones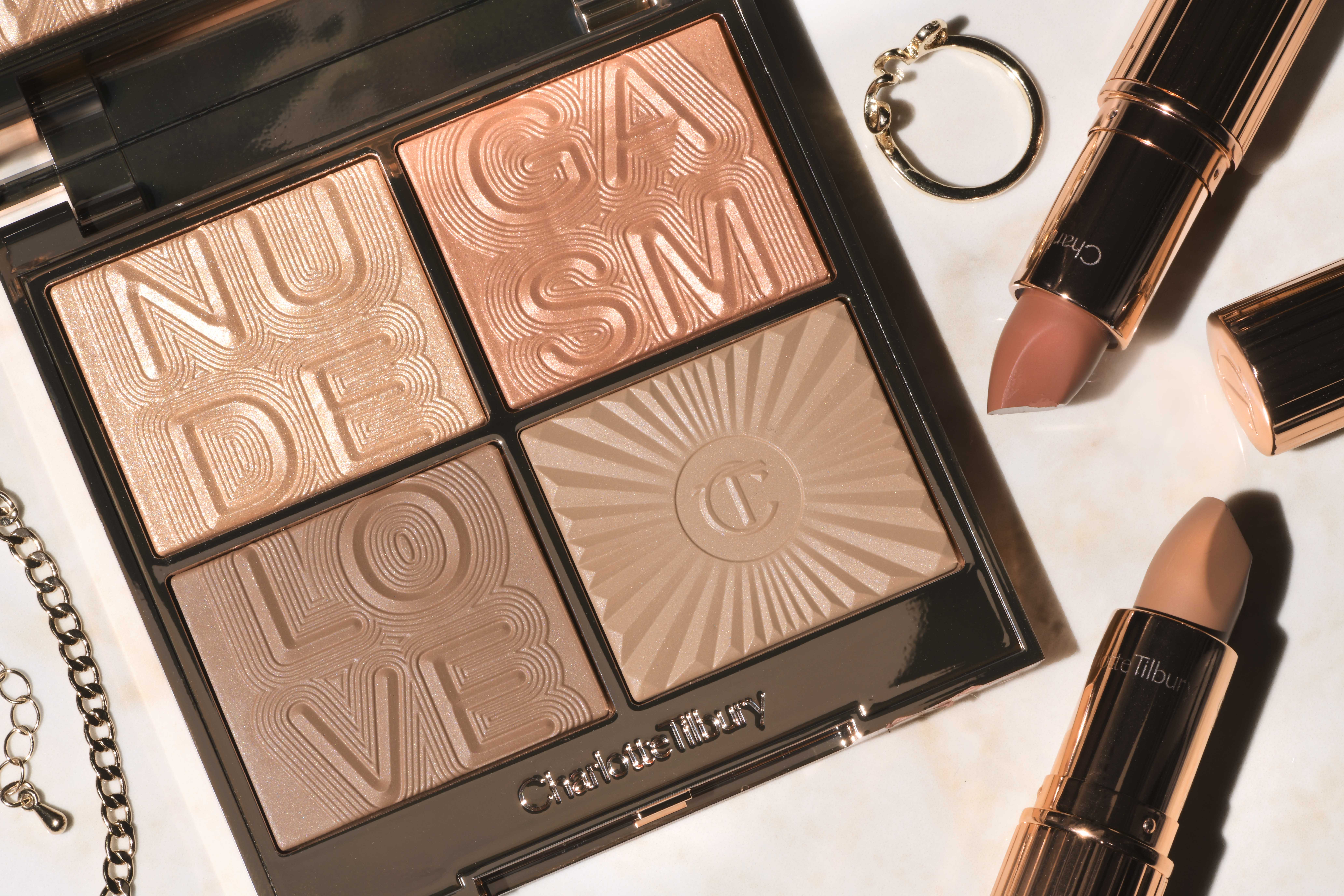 In the beauty industry, use of the term 'nude' has long been tricky. While it should, in theory, be applied to any shade that nicely matches any skin tone, it's often only meant one fair shade that then doesn't appear seamless on everyone. For women of colour, it has meant a 'nude' lipstick or eyeshadow has been frustratingly elusive. Until now.
Charlotte Tilbury is a brand famed for its inclusive ethos, which is proven by the fact that 8 out of the 10 bestselling nude lipsticks at Space NK are by the brand. It's launched its Super Nudes range, a collection of 'beauty solutions' that work for every skin tone, so that everyone finally has a nude to call their own.
The Range Is A Game-Changer
Myriad brands have medium and dark brown shades on offer, but it's not as simple as opting for any old shade if you have darker skin. Charlotte Tilbury worked with diverse models to perform a colour study: it meant she could look at a range of undertones and overtones to ensure these shades would suit all complexions. Much like how she'd mix pink lipsticks with brown makeup to create different nude lipsticks for models backstage, Charlotte used this same nuanced method for the basis of the Super Nudes range.
There's no fuss working out which is your shade
It's not as basic as plumping for the shade that's closest to your skin tone. Your perfect nude will flatter and enhance your complexion which is no mean feat, but Charlotte has created a fool-proof method.
"It can be difficult to find the right nude shade; so many people find they are either too ashy, too red, too green, unnatural, overpowering or wash you out," Charlotte says of traditional nude makeup.
To combat this, each lipstick shade mimics the natural pigments in lips, so they act as a neutral, rather than a slick of colour. Take Charlotte Tilbury Matte Revolution Lipstick, £27 in the shade Cover Star: the muted apricot is a deep peach on fair skin and light hair, a warm pinky-brown on medium skin, and a mellow coral on deep skin and dark hair, all of which act as nudes.
It's properly inclusive
To have every complexion catered to in a range means the Super Nudes collection can be deemed properly inclusive, but there's another level to this. Brands are often called out for not having a wide enough shade range for medium and deep skin tones, with the majority of shades often suiting fairer skin, but this isn't the case here. Each shade is universally flattering, so every complexion is catered to equally.
Nude will quickly become your go-to
Once you've found your perfect flattering brown eyeshadow or natural flawless nude lipstick, they'll become the base of all of your looks as they work for every occasion. The range was inspired by the natural looks of the '90s, which are pared-back enough for day, and quietly glamorous for evenings.