LOOK BOOK
Three Sweat-Proof Makeup Looks For The Heatwave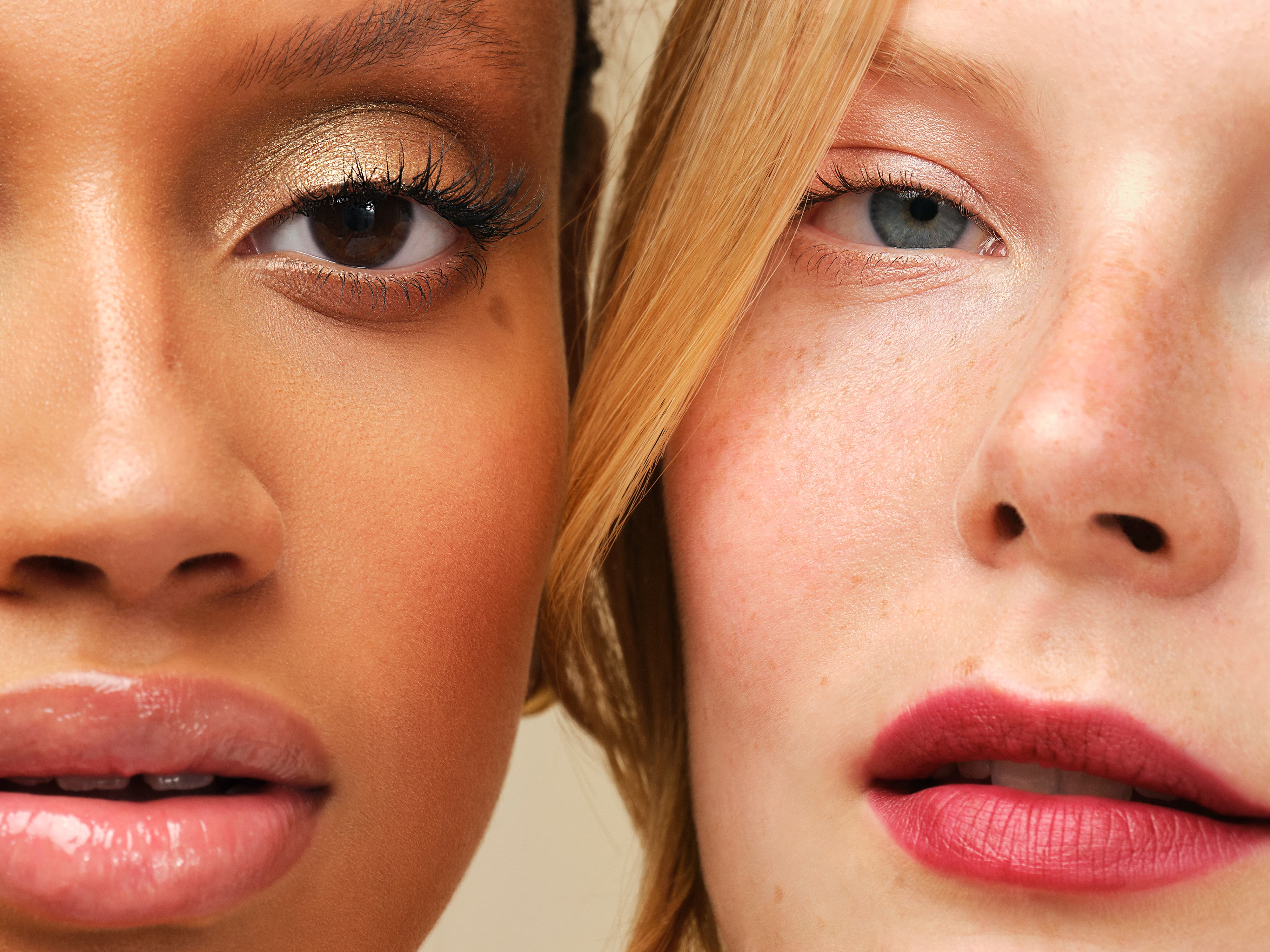 Looking for some heat-proof makeup inspiration to get you through the unexpected September heatwave? We've enlisted the help of makeup artist Celia Burton to create three effortlessly easy, sweat-proof makeup looks that suit all skin tones, ages and skill sets. From a super simple liquid liner to a low maintenance matte lipstick, you don't need to be a pro to achieve these summer makeup looks. And most importantly, you won't have to worry about your makeup smudging or slipping in the heat, these looks are designed to see you through your summer party.
Every makeup look starts with gorgeous, natural-looking skin. So, before you decide which summer makeup look you're going to try, Celia gives us the down low on how to achieve that slightly dewy (but in no way shiny or greasy) base. From there, it's your choice whether you want to channel a matte lip or an eye look...
How To Sweat-Proof Your Base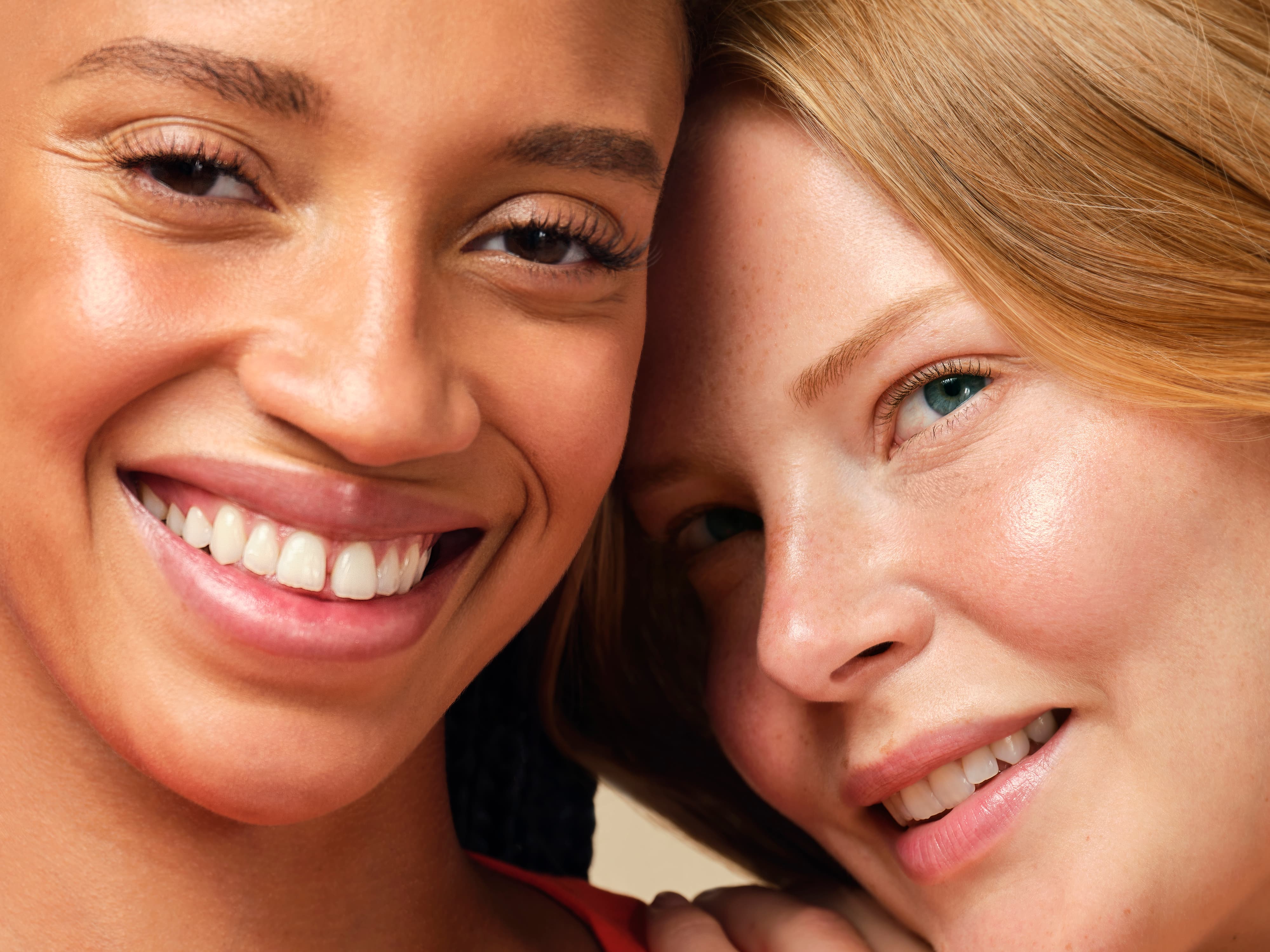 Even the best sweat-proof foundation needs a setting spray to withstand the heat – whether it's from the climate or dancing. The trick is to "Use your setting spray before you apply your makeup and afterwards," says Celia. Setting spray helps to prep your makeup and give it some grip. While you can opt for a longwear foundation (we love Nars Natural Radiant Longwear Foundation, £39), if you want to channel a natural summer makeup look that is going to withstand the hot weather, Celia recommends opting for something lightweight.
"Consciously apply your concealer where you need it and follow with a skin tint – I love the Rose Inc Tinted Serum, £39," says Celia. To achieve a natural dewiness without veering too close to shiny, you will need a featherlight powder. "Leave the high points of face powder-free as that's where you would naturally glow," says Celia. "Focus the powder on your chin, around your nose and the middle of your forehead." Charlotte Tilbury Airbrush Flawless Finish, £38 will leave your skin looking like skin rather than makeup but with zero shine.
Get The Look
Look 1: Long-Lasting Liner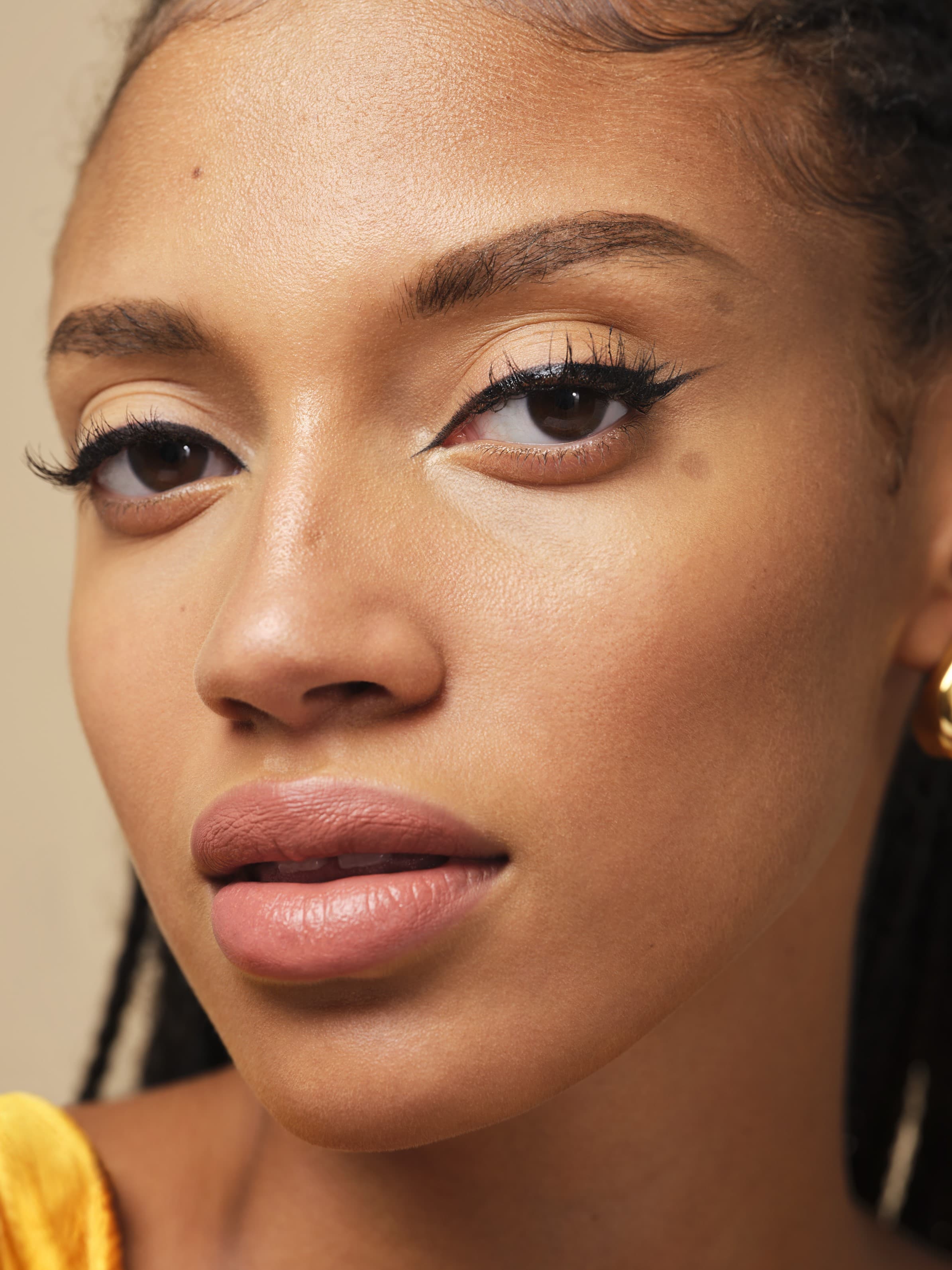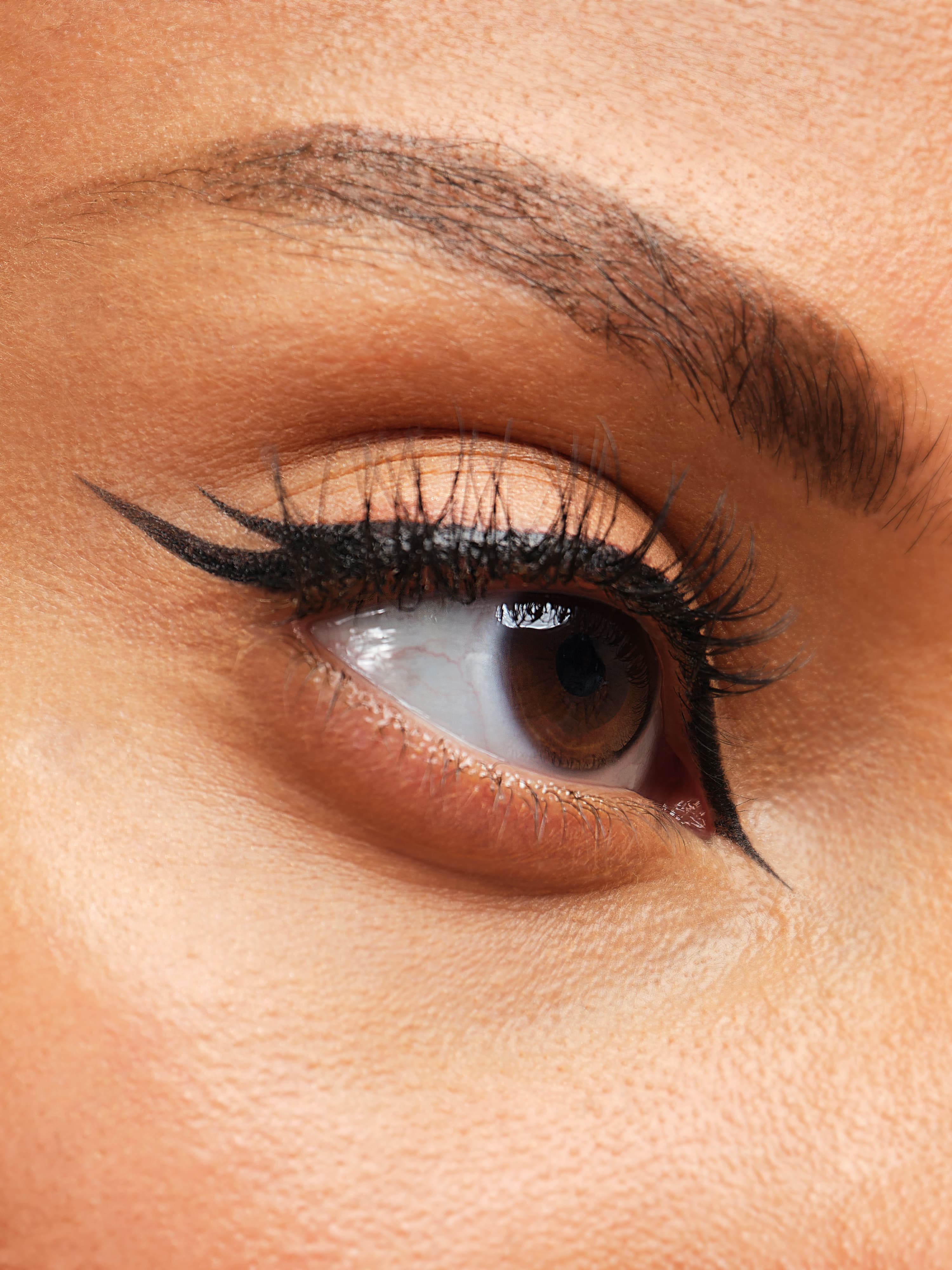 A feline flick is a classic makeup look, but summer 2023 we're mixing it up with a double flick. It's one of those summer makeup looks that is much easier to create than you think. A long-lasting, waterproof liquid eyeliner will work best and Celia has one requirement: "Always remove all the grease and oil from your eyelids before you apply a liquid liner - this will ensure it lasts longer!"
Once you've done this, use an eye primer such as Milk Makeup Hydro Grip Eye Primer, £23. Draw your double flick onto one eye. "Don't attempt to approach the second eye in the same way," says Celia. "Draw on your liquid liner in stages, referring back to your first eye." This will ensure your liner looks even on both sides. "I also recommend having a couple of cotton buds and a micellar water close by to sharpen your lines," adds Celia.
Get The Look
Look 2: Low Maintenance Matte Lip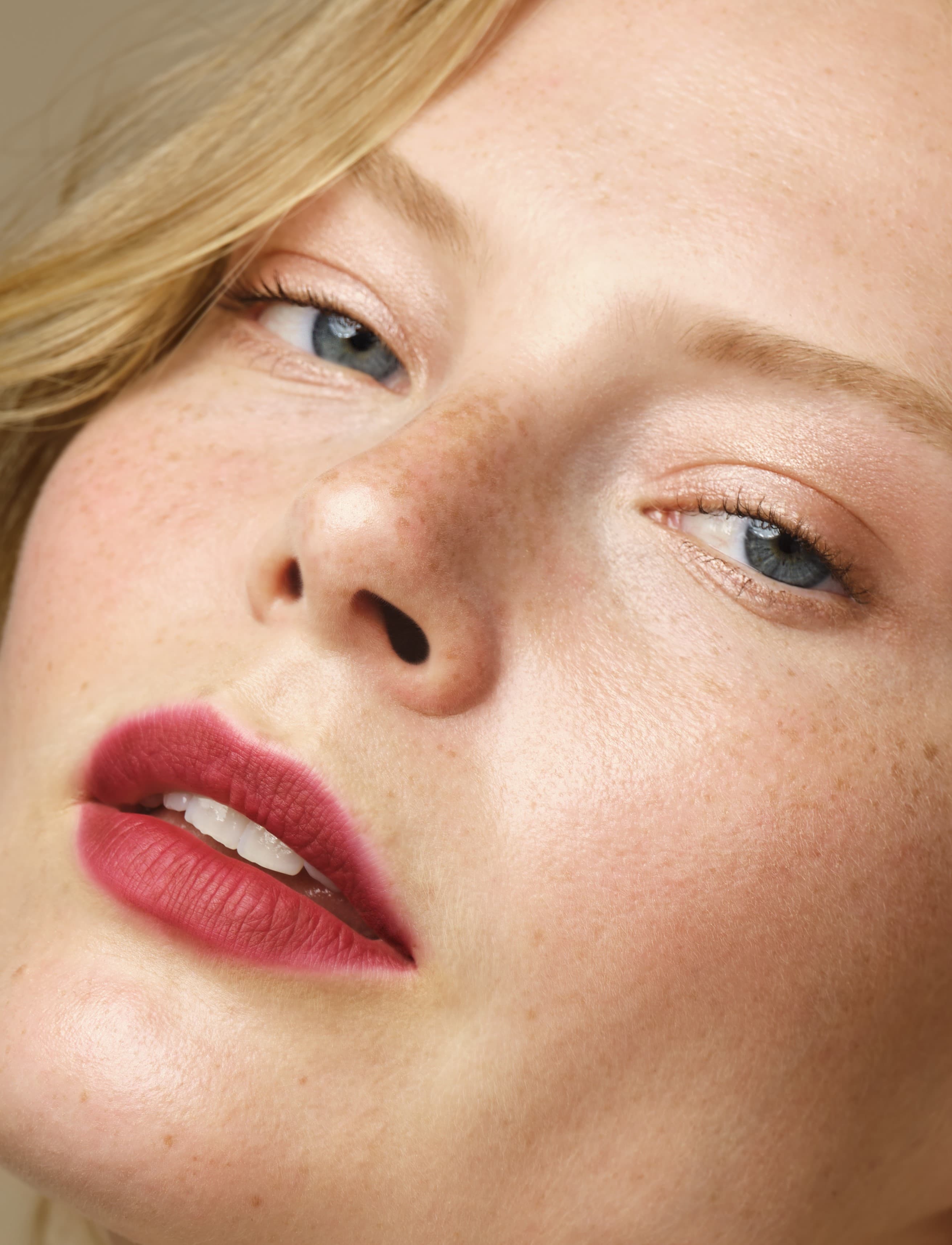 "There are two types of matte lip, a bold, precise one and a more diffused lip," says Celia. "The latter is much more forgiving, especially if you're going to a summer party and don't want to keep topping up your lipstick every time you have a drink."
Matte lipstick does require some prep though, "I always recommend using a lip scrub beforehand to create a smooth canvas as matte formulas can highlight any dryness," Celia warns. Newer formulas like NARS Powermatte Lipstick and Charlotte Tilbury Airbrush Flawless Lip Blur, £27 are incredibly hydrating and have impressive colour pay off.
To create a low maintenance, diffused lip, "Use your finger to press the lipstick into your lips and a cotton bud on the line to blur it," says Celia. If you want extra security, fill in your lip in using a similar toned liner before applying your matte lipstick.
Get The Look
Look 3: Smudge-Proof Shimmer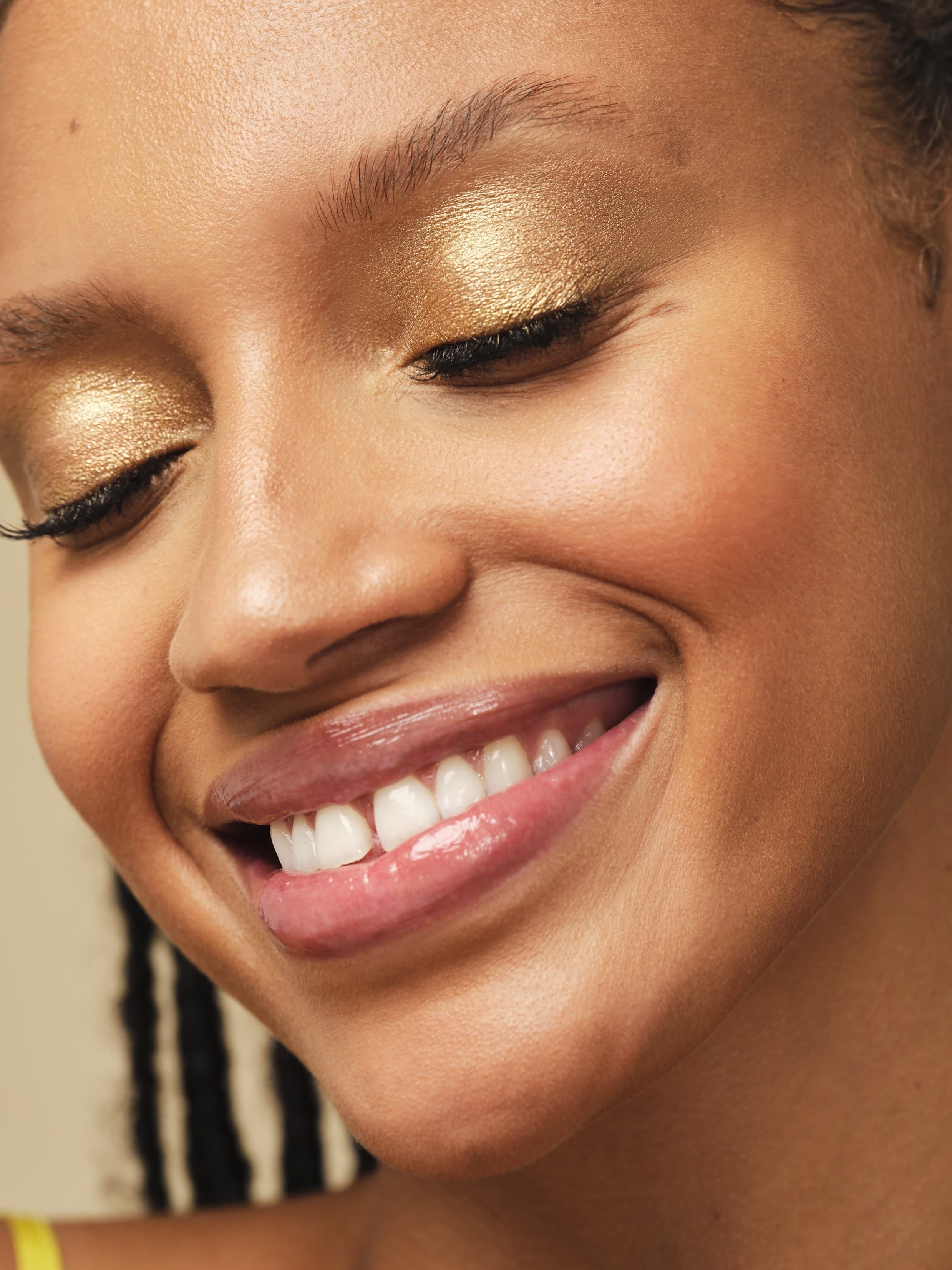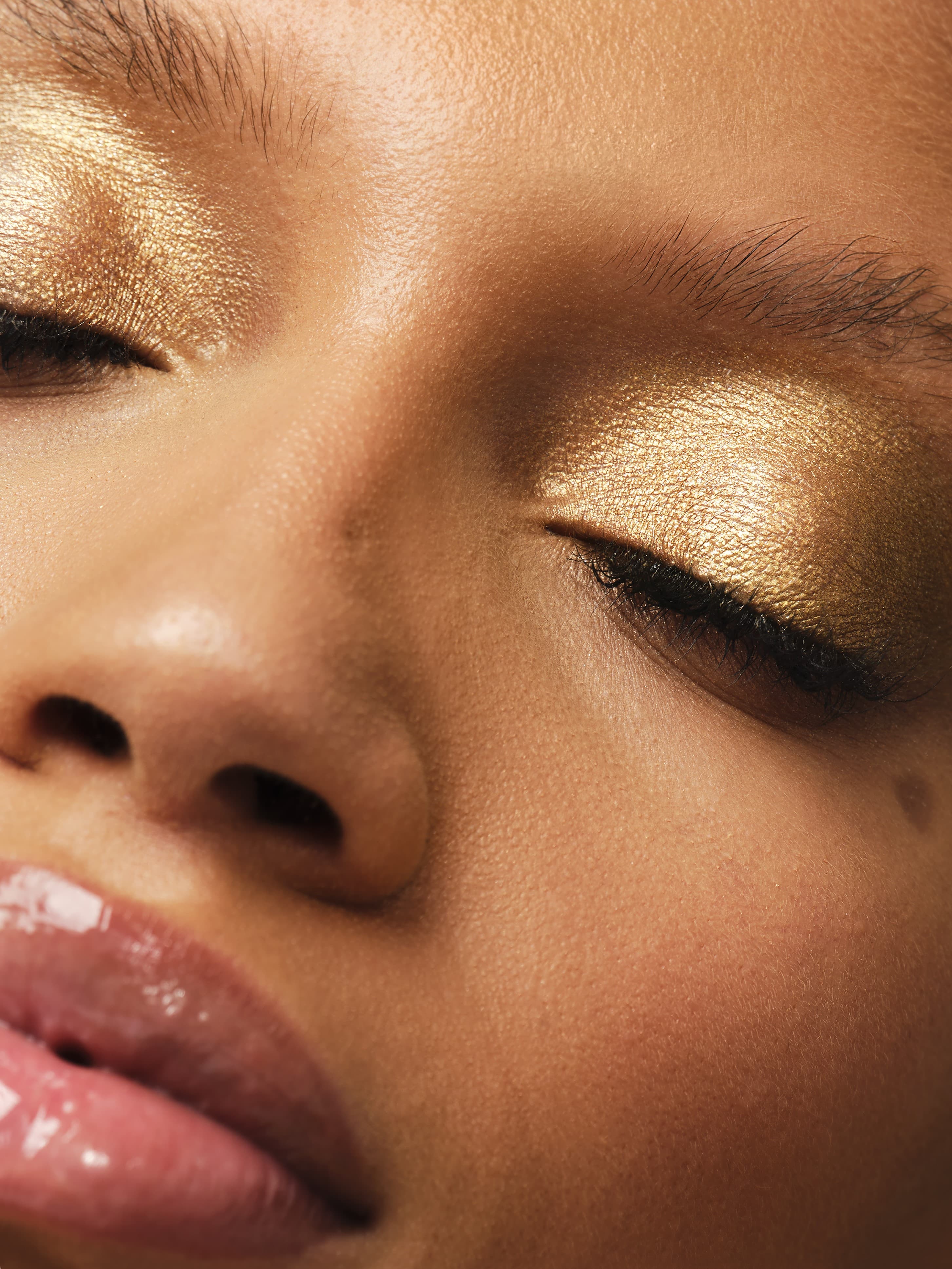 A shimmery eye is one of the easiest summer makeup looks to achieve and there is an abundance of cream and powder eyeshadows to choose from. "Gold is such a gorgeous colour for summer as it really pops against the skin," says Celia. "I layered this eye makeup up with a powder, cream and highlighter to give it a lovely shimmer that has great staying power."
The beauty of this look is that you can make it as bold or sheer has you like. Using a cream eyeshadow stick on itself will give you a wash of colour, but adding a powder and liquid highlighter gives you a stronger finish that is fully heat-proof. Experimenting with the placement of your eyeshadow will also make a difference: "I took it up to the brow bone for a playful nod to the 70s," adds Celia.
Get The Look
Read More
• The Best Lipsticks for Summer
• What is Mascara Cocktailing? • The Best Bronzers for All Skin Tones
• The Best Cream Blushes • The Best Foundations for All Skin Types