MOST WANTED
6 Sol de Janeiro Formulas Giving Us All The Summer Feels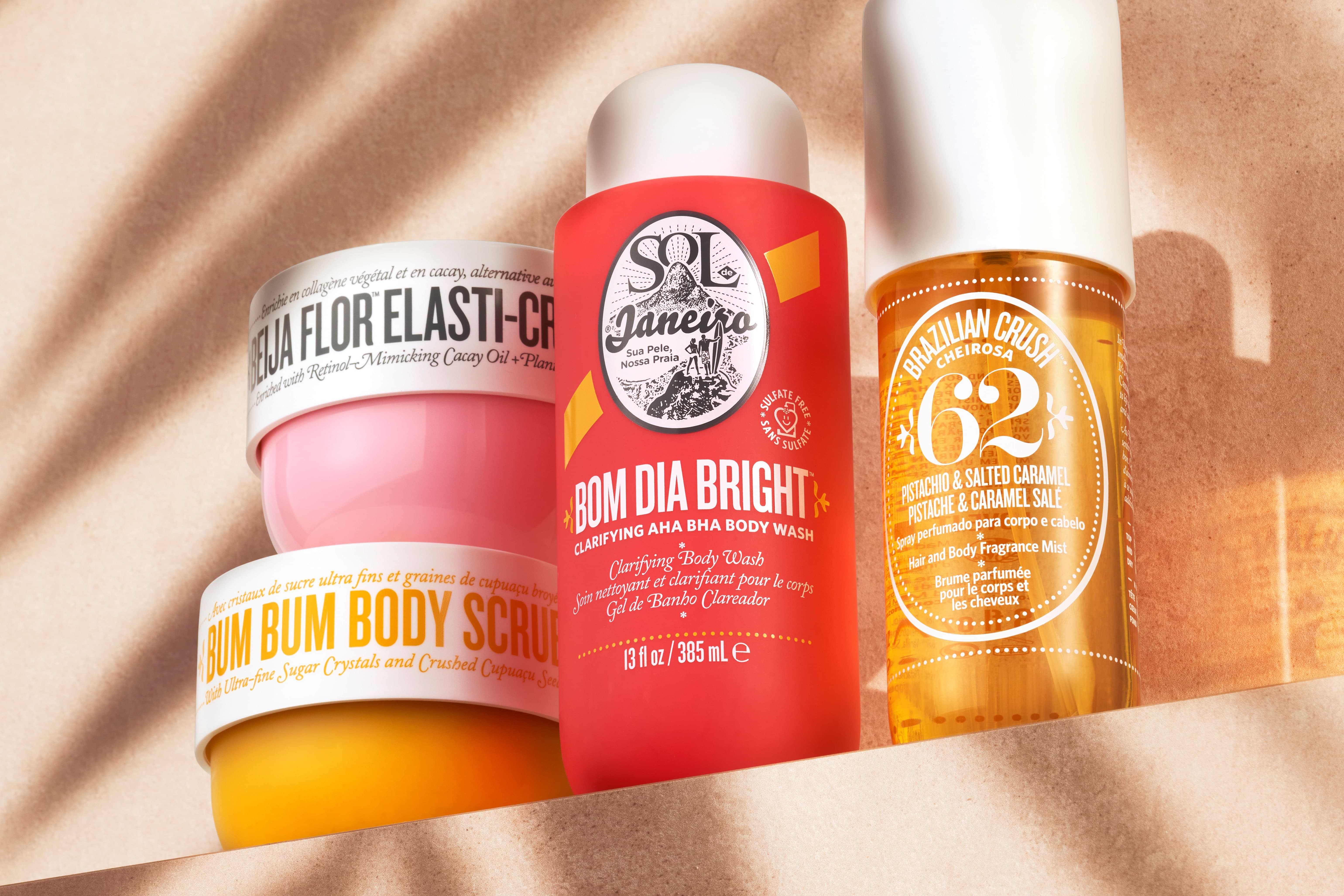 Sol de Janeiro has made a business out of bottling summer – from the punchy yellow and orange packaging to feel-good textures and
that
signature scent. Whether you're in full-blown summer holiday-mode or trying to relive your relaxed vacay vibes in the depths of winter,
Sol de Janeiro
never fails to inject some sunshine to your beauty routine.
Founded in 2015 by
Heela Yang
and Marc Capra, Sol de Janeiro is inspired by Brazilian culture. Each and every formula includes fruit and plant butters from the country and incorporates the Brazilian approach to beauty. From the iconic skin-softening body cream to the mood-boosting fragrance mists, these products are quick and easy to use.
Why We Love Sol de Janeiro
For us, it's all about the iconic gourmand, Cheirosa '62 scent – the blend of vanilla, pistachio and salted caramel smells like holidays and never, ever fails to make us smile. The brand has tweaked the scent depending on the product, so some formulas have a fruitier hint with Cheirosa '68 while others are more floral with Cheirosa '40. Whether you're washing your hair with
Brazilian Joia Strengthening Smoothing Shampoo
or giving your body some TLC with
Beija Flor Elasti-Cream
, there will be an uplifting scent to make the task feel so much more luxurious.
6 Of The Best Sol de Janeiro Products for 2023
Read More
• How To Reapply Sunscreen Over Makeup
• What Is Double Cleansing? • The Best Affordable Skincare
• Our Take on the Everything Shower Trend