SPACE SESSIONS
Bee Shapiro On Fragrance And The Beauty Industry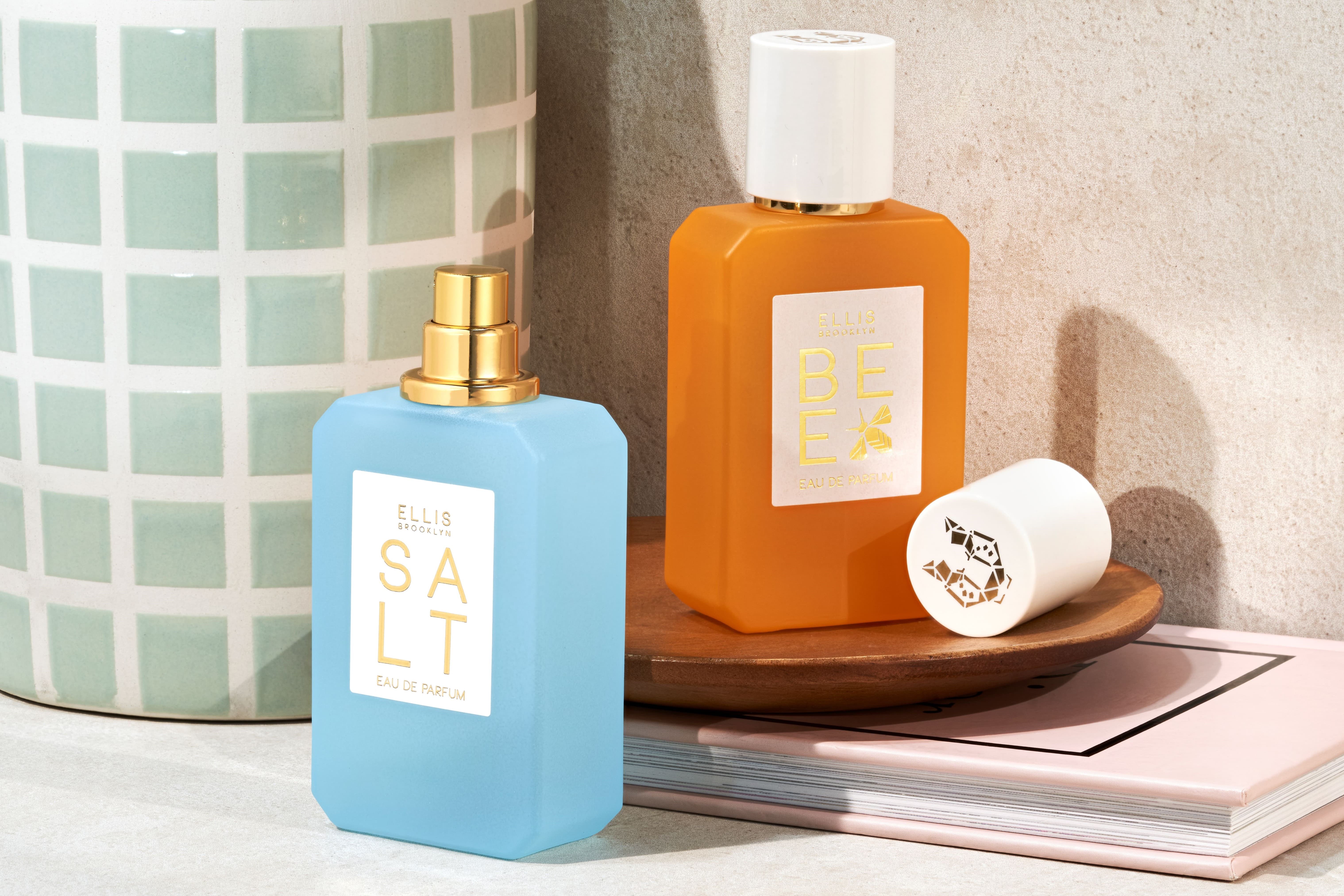 Ellis Brooklyn is a fragrance brand like no other. All eight fragrances are phthalate-free and the brand proudly champions the use of natural and synthetic ingredients, switching between the two depending on which is the safest and most sustainable option. This philosophy is driven by the founder Bee Shapiro. Having been a columnist for The New York Times for over 14 years, Bee approaches fragrance with a different mindset to most brands. It's not about following the trends or consumer research, it's about creating sustainable scents that tell a story and evoke a mood.
We caught up with Bee and asked her to talk us through her experience within the beauty industry and why she decided to create fragrance brand, Ellis Brooklyn.
I didn't come into the industry as a beauty junkie…
…I wrote about fashion, art and culture and was assigned a beauty column at the New York Times and I completely fell in love with it. When I first started out brands were telling people what to use, how to look and how to be "pretty". Trends came from backstage at the fashion shows, which made no sense because the models were all so young. It then moved to more celeb-inspired beauty which equally made no sense because the looks and finishes were all so unachievable.
Around the time I was pregnant, I noticed a shift. Female entrepreneurs came along, and they took a different approach because they wanted to create products for themselves. They genuinely wanted to use the products they were creating. I saw female entrepreneurs change the skincare, makeup and haircare markets, but no one was championing fragrance.
Fragrance isn't a necessity…
…But it is so transportive; it brings up memories and takes you somewhere in an instant. For me, fragrance is a passion project. It's not about market research and charts or graphs, it's about creating a moment.
When we're thinking about new fragrances, I don't think 'what scent do I want to create today?', I think about my day and how I want to feel. A lot of perfumes today are created to smell great on a blotting card, I wanted to create fragrances that smell great on skin that last. I wanted to create scents that smell real and develop with you throughout the day.
We Never Meant To Go Viral…
… Ellis Brooklyn Vanilla Milk Eau de Parfum, £32 is an interesting scent. We wanted to do vanilla in our own way and we never do market research. It took three years and with Vanilla Milk we really relied on new ingredients. It has a chocolate-y but textural vibe with slightly smoky feel which is taken from cocoa shell extract. It's vanilla milk with an edge.
The honey based scent, Ellis Brooklyn Bee Eau de Parfum, £32 that everyone loves came out of a moment where I was going through a lot of therapy and I was trying to give myself a lot of self-love, it was Covid and I wanted a scent that covered how you want to smell when you're sitting by yourself.
Ellis Brooklyn Florist Eau De Parfum, £32 is a reflection of my life. It's floral but it's not super feminine. Growing up, gender was very boxed – you were either a girly girl or you were a tom-boy. My two daughters are eight and six years old, they play in a mixed gender ice hockey team and then they'll come off the pitch and paint their nails and wear tutus. I wanted to create a scent that represented all of that.
The industry has been based around fragrance for someone else…
…Whether you're going on a date, or heading to a party, it was always about smelling attractive to others. But at the end of the day, fundamental attraction has to start from within. If you feel great about yourself, you'll attract that.
We're also sustainable formulations, innovative ingredients, luxurious experience. Sustainable fragrance gets stuck in the conversation of natural vs non-natural. We're big believers in the tech. There's a pear note in florist that is completely natural and not so long-ago pear was always synthetic. The note is extracted by a giant microwave that shocks the pear to create scent. We're big, big fans of technology that expands ingredient palate and drives sustainability.
The Best Beauty Tips I've Ever Received…
…I learnt backstage and it was to stop fighting yourself. There are a lot of different faces and not every trend or 'look' is necessarily going to suit your face and that is fine. If you stop fighting your face you get much better at makeup. You might want to look like Alix Earl but she has super sharp cheekbones and that kind of makeup might not work for you. I have a lot of cheek, so I can't wear loads of blush as it's too much on my giant cheeks.
The Fragrance Trick Everyone Should Know Is…
…You can layer fragrances, but you should spritz them in different places. I'd apply Ellis Brooklyn Sun Fruit Eau de Parfum, £32 on my decolletage and Ellis Brooklyn Myth Eau de Parfum, £32 on my neck and wrists.
If I had To Wear Just One Ellis Brooklyn For A Year…
…I'd choose Ellis Brooklyn Sun Fruit Eau de Parfum, £32. If you'd asked me a year ago I would have said Ellis Brooklyn Myth Eau de Parfum, £32 in a heartbeat, but I've been wearing Sun Fruit recently and I love it. It's a hedonistic fruity floral. It's so fun, it's like a cocktail on a vacation. In fact, it's 'vacation Bee'. I still love Myth and sometimes I layer the two, but I wear this and feel like I should be wearing a bikini and have tan lines.
Read More
• The Best Mood Boosting Perfumes
• The Best Scented Candles • A Buyer's Guide to Fragrance Shopping