SPACE SESSIONS
Hannah Banks-Walker On How To Find The Perfect Gift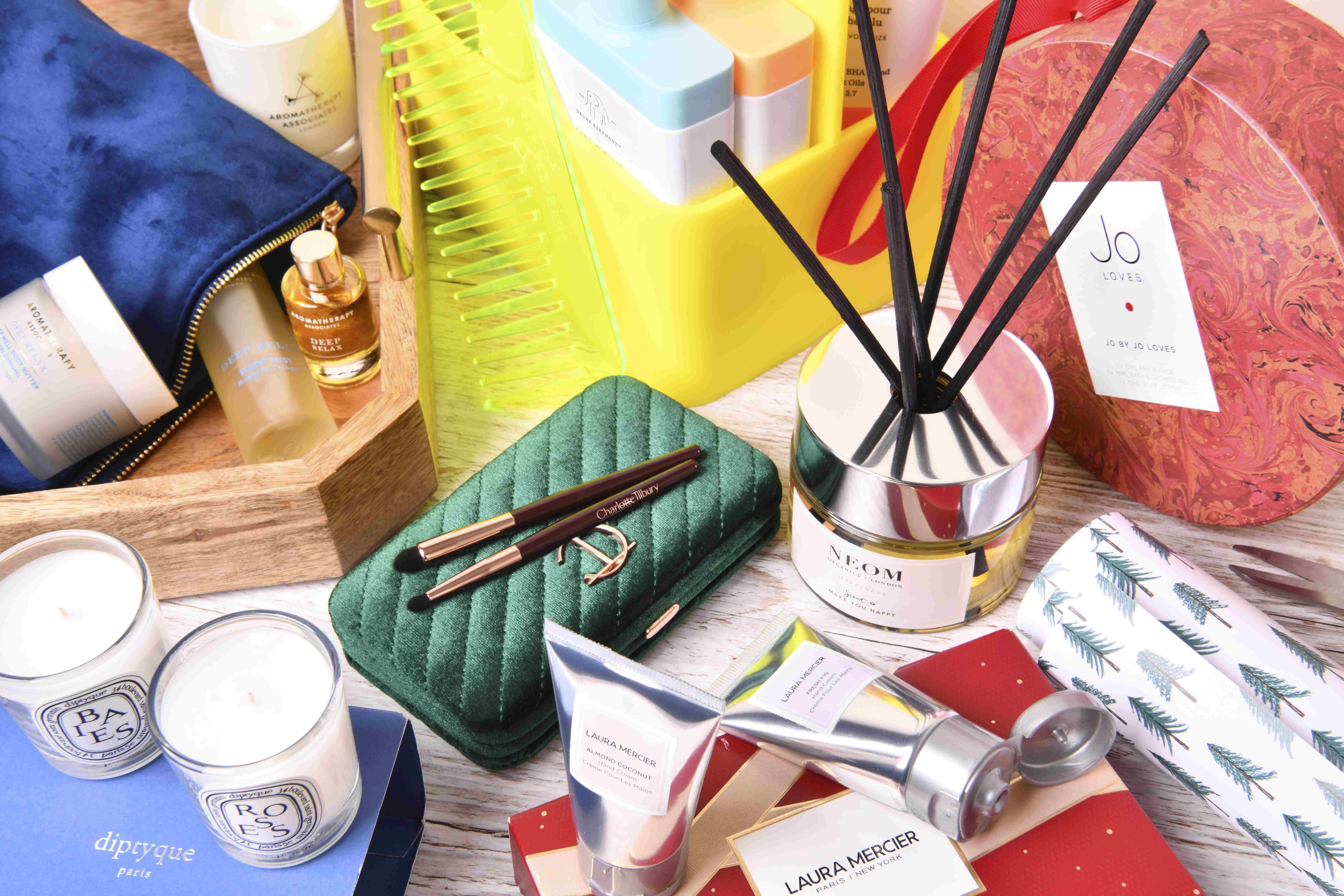 With
Christmas
just a matter of weeks away, if you're still not sure what to buy your friend, mother-in-law or sister, you've landed on the right story. Grazia's Fashion & Beauty Editor, Hannah Banks-Walker is well-versed in creating gift guides and recommending what to buy for who. This week, Hannah's put together her five tips for not just finding the perfect present, but wrapping it too…
Tip 1: Don't Leave It Until The Last Minute
I never think of myself as an organised Christmas shopper, but I do tend to get quite excited about buying gifts for my favourite people. This year, I started at the beginning of November, so if you haven't started already, I'd recommend you get going. Often, ideas will pop into my head or someone will say something I'll take note of, so I'll usually just buy a gift when I can and save it for Christmas. My main issue is storage; I hide things in bags all over my flat and end up looking like a crazed Christmas hoarder!
Tip 2: Go For The Feel-Good Factor
It's been a brutal year for everybody, so I've been trying to think of gifts that will make my friends and family feel good. A lovely candle is always comforting – I love Diptyque's gift sets for Christmas and find they're always a crowd-pleaser. I think Jo Loves Pomelo Bauble, N/A Jo Loves Christmas Bauble would also go down well. I've also been looking at cashmere loungewear for some of my friends who are working from home – you can find some great affordable options on the high street. One of my major new obsessions is finding new artists on Instagram, too, who create everything from paintings to ceramics. It means I can find amazing gifts that people haven't seen anywhere else.
Tip 3: Stick To What You Know
For example, if you know your friend always wears a specific scent, look for perfumes with similar top notes to ensure they'll like it. Don't take a wild stab in the dark because fragrance is such a personal thing and it can be difficult to get right if you're guessing!
I would also say avoid anything that needs to be matched to skin tone, as this is also a very tricky thing to guess. Instead, opt for eyeshadow palettes in shades you know they'll wear, or a gift set from a brand you know they love. Drunk Elephant is a good place to hedge your bets for skincare, while Aromatherapy Associates and Laura Mercier are perfect for gifting relaxing bodycare.
Tip 4: Don't Overlook The Wrapping
I've turned into some sort of wrapping obsessive and have genuinely spent the last few weeks looking at different forms of ribbon online. I blame lockdown boredom and the need to make things look cheerful and pretty, or perhaps I just need a new hobby…
I like to go all out. However, you don't have to spend a fortune on materials. Just buy a plain, inexpensive paper you like, find some great ribbon and go wild. I've even started fashioning velvet bows to stick on presents this year. It's the little things!
Tip 5: If All Else Fails…
A dreamy candle really does work like a charm – it's expensive enough to be something you wouldn't necessarily buy for yourself but still feels affordable. Failing that, you can't go wrong with a lovely diffuser or even a delicious-smelling bath oil. It feels like an indulgence you can experience every day.