SPACE SESSIONS
Jasmine Tookes On Her Stress-Busting Tricks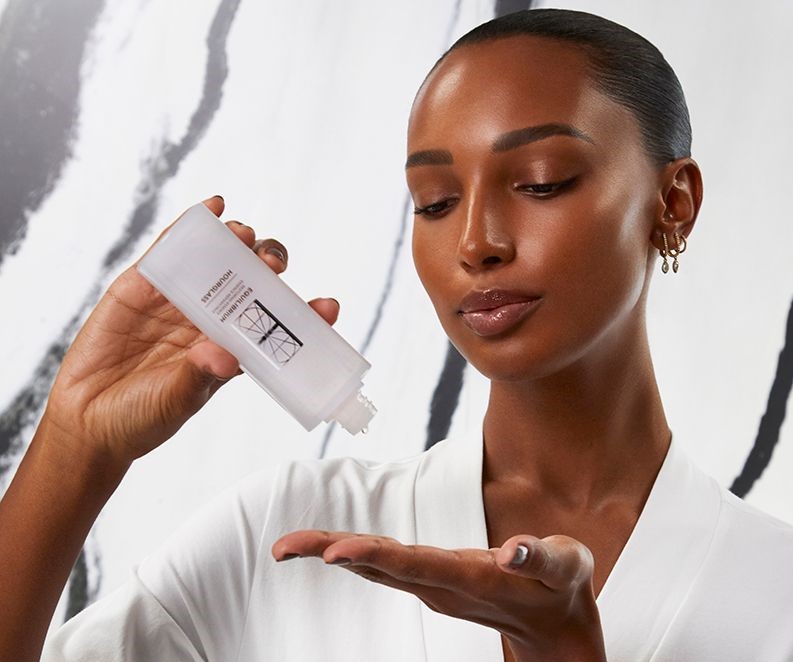 As soon as the model Jasmine Tookes said: "I have mastered living my life as stress free as possible, as I know it can take a huge toll on your skin and day to day life," we wanted to know more. Here the stress-busting tricks she lives by…
Have A Positive Mental Attitude
When I wake up, I try to think of something positive to jumpstart my day. I strongly believe that your mind has so much power and positive thoughts really help to set the tone for a stress-free day. It's a simple, but powerful trick that can make a real difference to how you feel.
Top Up Your Hydration
Drinking enough water every day helps me feel and look better. If my skin is not it's best and I want to protect it, my first thing I do is think about how much water I've drunk.
Have A Back Up
Every once in a while, though, stress gets the better of me and will make my hyperpigmentation flare up. When that happens, I reach for Dr. Dennis Gross DRx SpectraLite FaceWare Pro, £465. I'll use it at night before bed to help even out my skin tone, and also right before my menstrual cycle when my skin is more prone to breaking out.
Take Two Minutes Out
My advice to anyone who is feeling stressed is to just take a second and slow down. Do something for yourself that you love to do, even if it's just for two minutes. Also, remember that there's some things you can't change… just take each day moment by moment with a smile on your face.