SPACE SESSIONS
Kate Somerville On Sensitive Skin Tips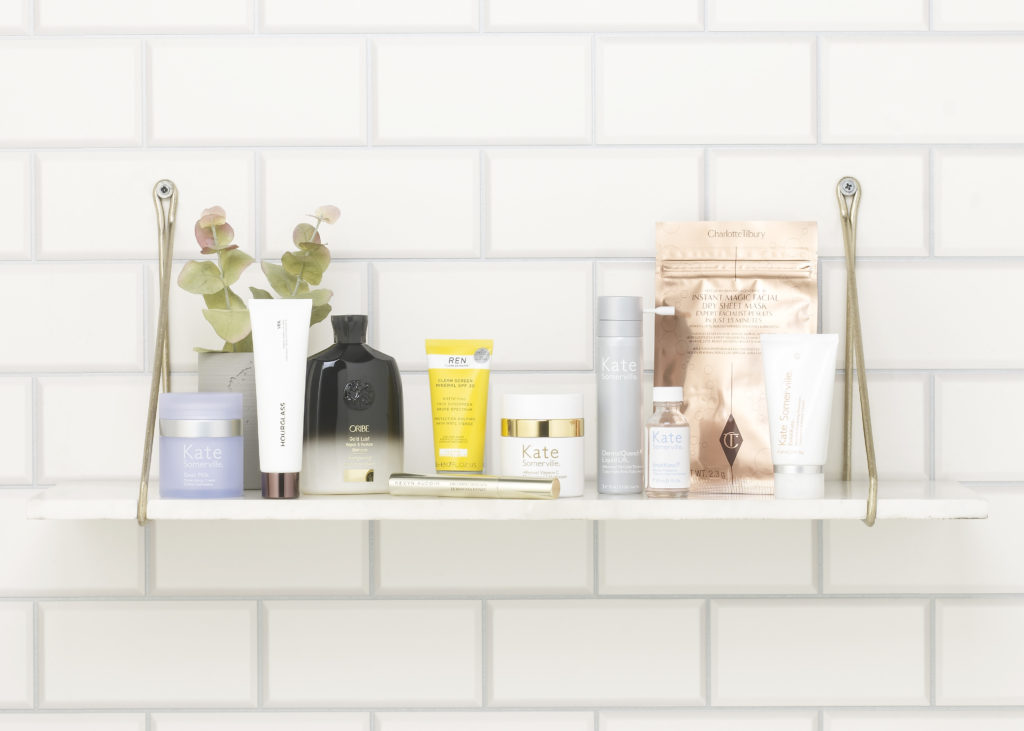 Amongst Hollywood's elite,
Kate Somerville
is the go-to facialist. Her potent at-home formulas have allowed us all to tap into her signature flawless radiance. While her products champion heavyweight skincare ingredients, such as
vitamin C
and
retinol
, which a lot of people with sensitive skin tend to shy away from, it might surprise you to learn that Kate has eczema.
It was Kate's experience growing up with
eczema
that encouraged her to delve into the world of beauty and help others to calm the inflammation and improve their confidence. Here she shares her own skincare routine and how she kicks back at the weekend
On Avoiding Stress Burnout…
I'm pretty strict about avoiding anything to do with work at the weekend, especially on Sundays. I learned early on in my business that burnout is real. Even when you're super passionate about your work like I am, it's important to take time for yourself to refuel and recharge.
On Being A Water Baby...
Water is incredibly nurturing and nourishing for me. I'm a total water baby, so my favourite ways to relax all involve water. Either I take a bath, swim in the pool, relax in my hot tub or take a walk on the beach.
On Having Sensitive Skin...
I have eczema and my skin is sensitive. I'm also entering my 50s and mindful about ageing well. While I will play with different products depending on the season and what my skin needs, as a general rule I try not to switch up my regimen too regularly.
On Being A Beauty Minimalist...
Because my skin is so sensitive, I don't overdo it with my skincare and try to stick to a routine as much as possible. As for beauty products, I'm very much a minimalist.
On Never Skipping SPF...
Regardless of your age, skin type or ethnicity, daily sun protection is essential to keeping skin healthy and youthful-looking. Every morning, after applying all other skincare products and makeup, slather your face and neck in a mineral sunscreen with a minimum of 30 SPF. You'll thank me later!
On Makeup-Free Sundays...
I'm kind of a hippie, so in my downtime my makeup is minimal. I usually just opt for a lightweight skin tone correcting primer. Plus, when your skin is hydrated and glowing, you don't need to wear a lot of makeup.