The Makeup Power Buys
The new must-haves putting the power back into your makeup routine.

​
IT Cosmetics CC Cream Original SPF 50+
Currently one of 2021's most searched for beauty products, it's safe to say IT Cosmetics CC Cream is in demand. Its point of difference is easy to identify: the formula provides a full coverage finish without feeling or looking heavy and cakey. While traditional full coverage bases can be cloying, this feels like a second skin with a smooth, even, radiant finish usually only achieved with the help of a filter.
Power tip: You can apply this with your fingers, but if you want to achieve a seamless finish use a Beauty Blender sponge, especially around your hair and jaw lines.
NARS Cheek Duo Claudette Collection
Concealer is usually the first port of call after a sleepless night, but the complexion boosting power that a swish of blusher can offer shouldn't be overlooked. Pairing a delicate peach hue and a toasted almond tone, NARS Claudette Cheek Duo subtly enhances every skin tone, while the iconic micro-fine, matte powder melts into skin for a natural lit-from-within finish.
Power tip:Don't overthink the placement. Simply smile and swirl the formula onto the apples of your cheeks. Make sure you really blend and buff the powder into your skin for a confident, seamless finish.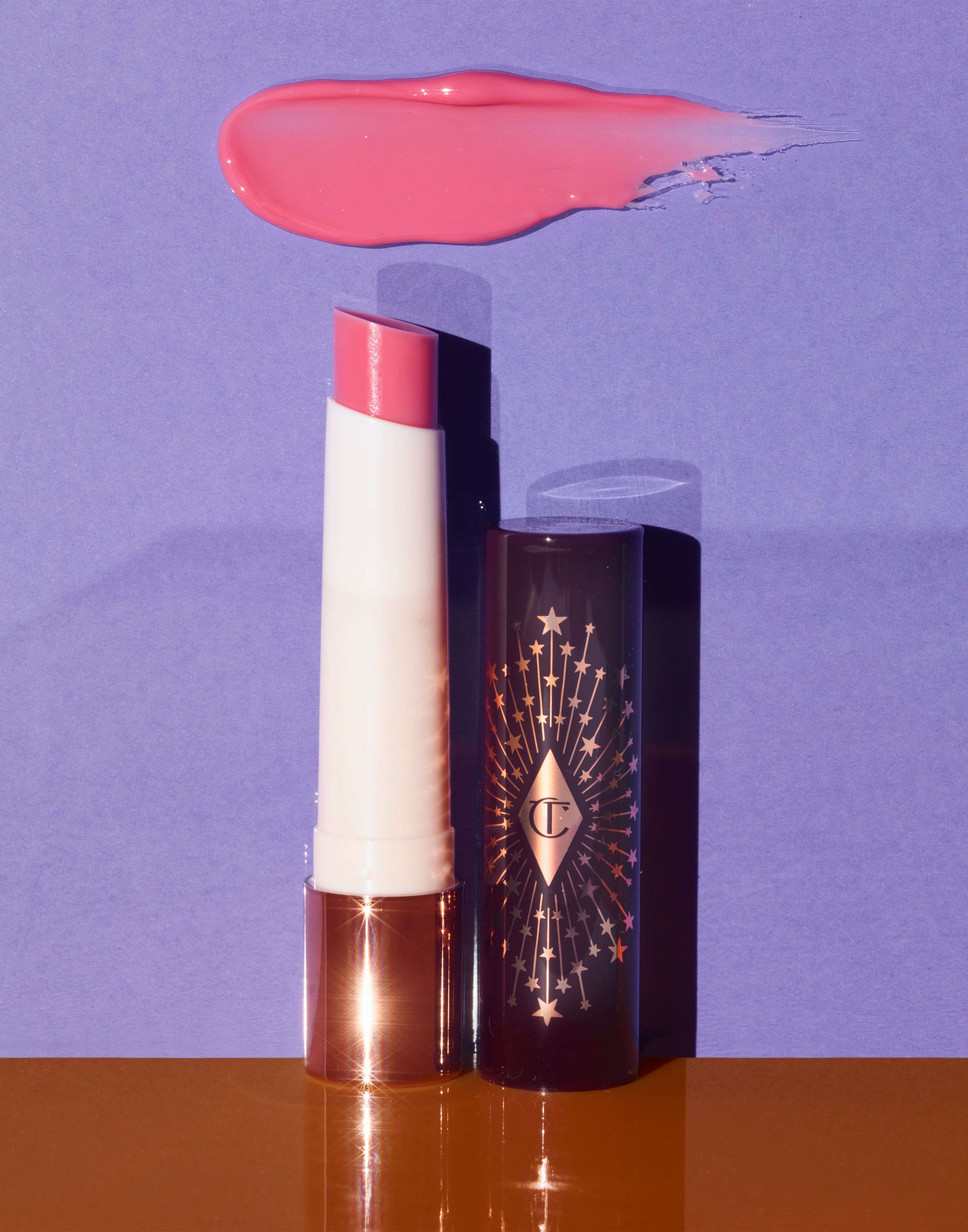 Charlotte Tilbury Hyaluronic Happikiss
The power of a statement matte red lip has been dampened over the past year. Fortunately, Charlotte Tilbury has come to the rescue with a clever hybrid formula that gives the coverage of a lipstick, the finish of a gloss and mostly importantly, the hydration of a balm. Face mask induced dryness is banished, and you don't have to forgo a hint of colour. Amen.
Power tip: To enhance the plumping effect of this hyaluronic acid infused formula, daub a tiny amount of highlighter onto your Cupid's bow. It's a subtle trick that makes a huge difference.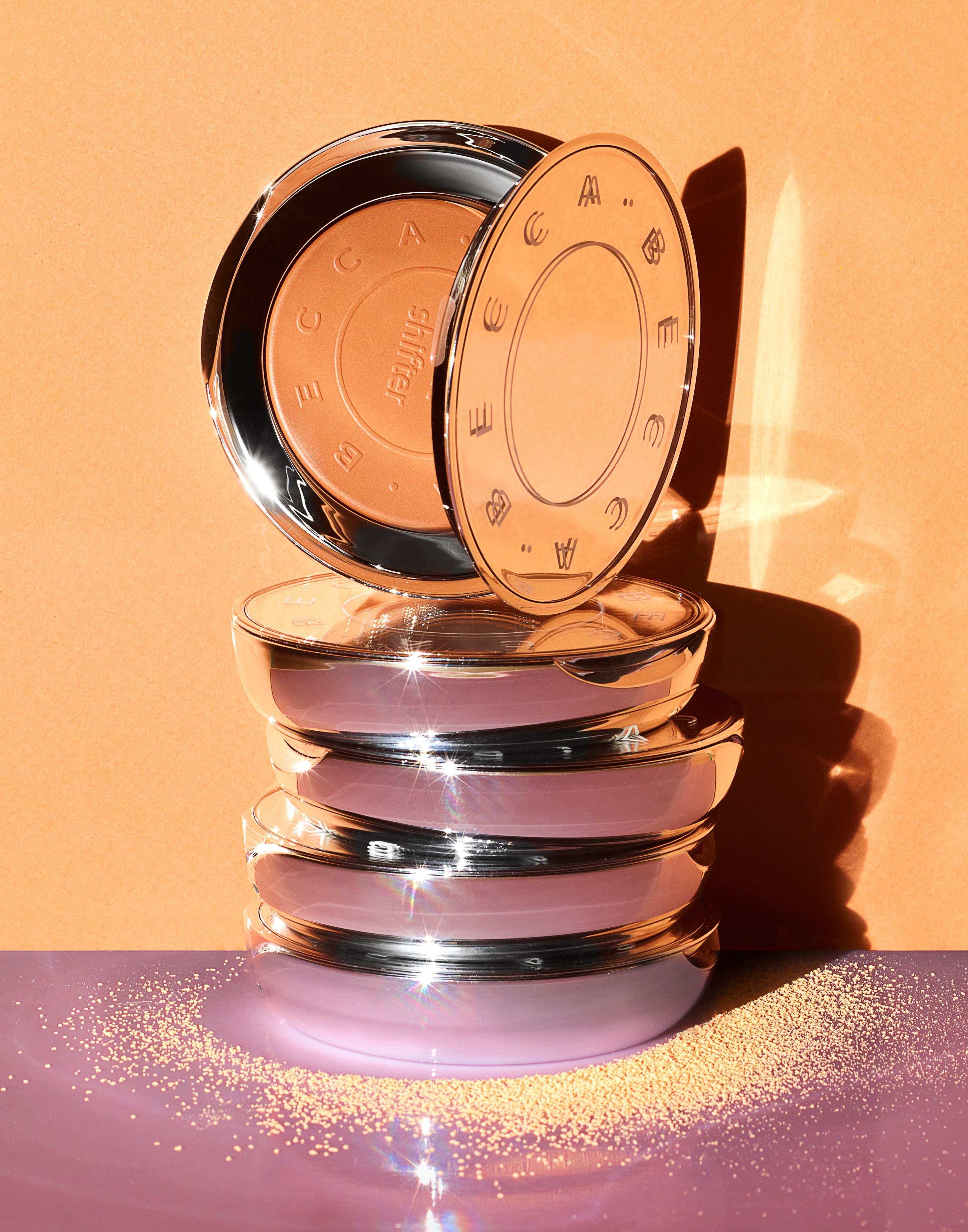 Becca Light Shifter Finishing Veil
Setting powders don't have the best reputation. Some of the older formulations were heavy and looked cakey or ashy depending on your skin tone. Enter Becca Light Shifter Finishing Veil AKA a game-changer. The featherlight powder fixes your makeup in place without leaving any sign of it even being there. In a world where face masks are compulsory for most, this is the ultimate secret weapon if you want your makeup to last.
Power tip: It goes without saying that this work fabulously over your base, but we've also been using it on our eye makeup too. If you are partial to a liquid liner but always end up with an imprint, dust this gently over your lids and you'll be good to go.
Space NK Makeup Brushes

A good workman never blames his tools and armed with these brushes you won't need to complain. With vegan-friendly synthetic bristles, each brush provides a smooth, seamless finish. Our can't-live-without one is the 102 as you can use it for almost everything, including your foundation, blusher, bronzer and highlighter. If we're pushed for time, we use any leftover bronzer across our eyes too.
Power tip: Get into the routine of washing your brushes once a week. Rinsing them with baby shampoo and warm water will not only improve your finish, but also keep breakouts at bay.


Words by: Jane Hassanali
Image Credits: Beate Sonnenberg