The Beauty Buy That Stole This Makeup Artist's Heart
Makeup artist Joy Adenuga pens a love letter to the makeup buy that has made the biggest difference.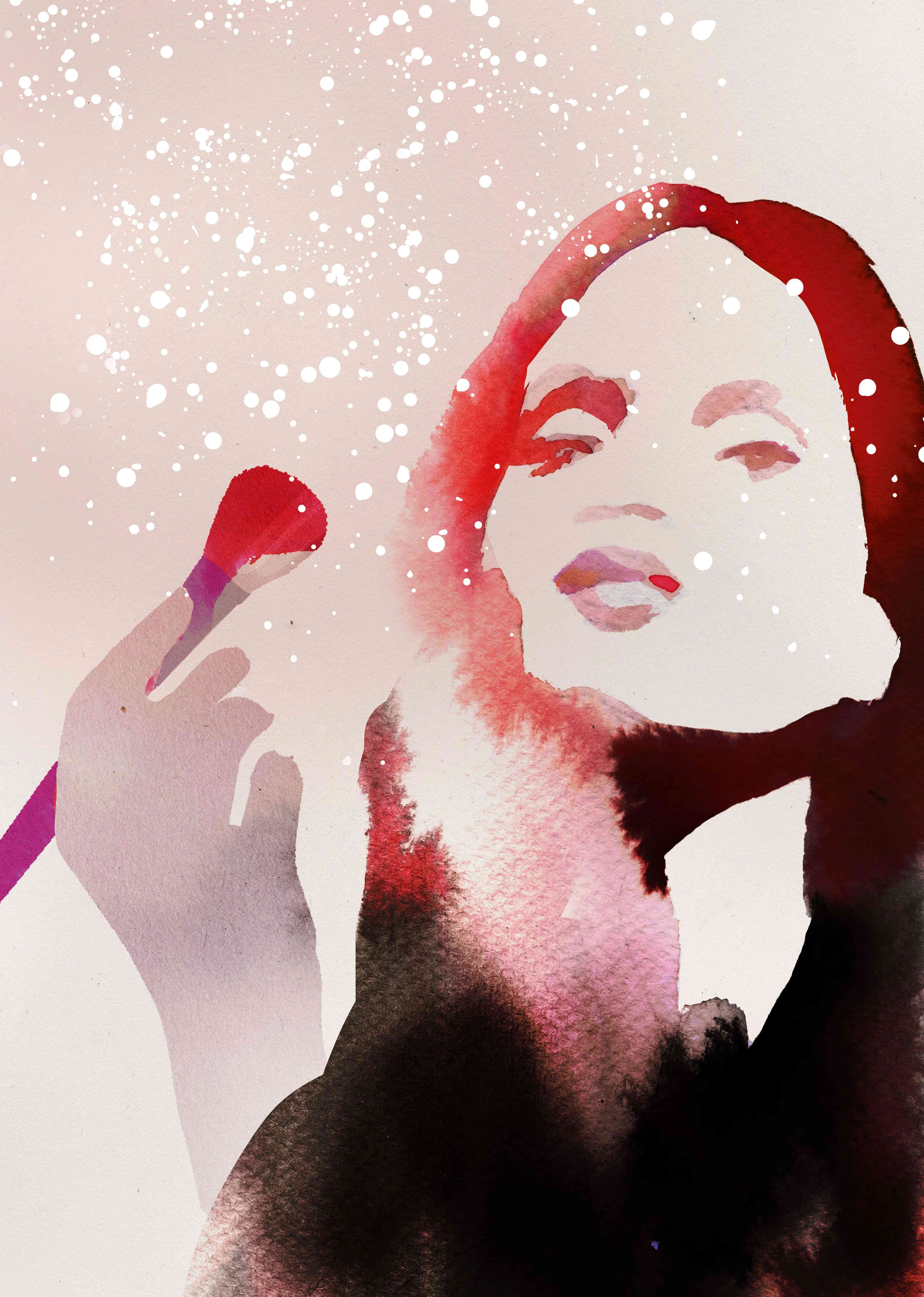 It wasn't love at first sight. In fact, it took a few weeks for me to even notice Becca Backlight Priming Filter, £7.5 existed. The sachet had arrived with a recent makeup haul, but I'd tossed it into in a spare makeup bag along with all the other free samples. That said, I still remember the moment I ripped it open and swatched the formula across the side of my hand. Within seconds I'd pressed it onto my face, and I was in love.
"Rather than taking centre stage in the way a lip colour or mascara might, it plays the reliable supporting role of subtly elevating your complexion."
The nature of my job means that I receive a steady flow of new makeup products that promise flawless, poreless, radiant results. Most makeup artists have an edited selection of trusted formulas that work for them and their clients. Becca Backlight Priming Filter is a key component to my kit. While it didn't dramatically change my approach to makeup, it continues to make the process of application easier whether I'm using it on my own skin or a client. The formula that can be worn alone, as a primer, mixed in with your foundation or used as an illuminator. I think I speak for most people when I say that makes it a winner.

I totally get the 'lipstick effect'. A quick swipe of shiny pink lip gloss or a strong matte red lipstick has the power to make me feel ready to take on the world - a saving grace during lockdown. However, this multitasking skin enhancer is my secret weapon. Rather than taking centre stage in the way a lip colour or mascara might, it plays the reliable supporting role of subtly elevating your complexion.

Most importantly, it works on every skin type and tone, which is music to any makeup artist's ears. It doesn't require professional level skills to apply though. A pea-sized amount pressed onto the high points of your face, including cheekbones, under the arch of your brows, Cupid's bow and along the bridge of your nose, with your fingers before blending with Space NK Brush 203 - Highlighter, £18 will do the trick. During the winter, or when holidays become the norm again, mix a pump into your moisturiser for a gorgeous glow. If your skin is on the oily side, use half a pea-sized amount and focus on the outer perimeters of your face.

For all these reasons, and one or two that I've probably forgotten, Becca Backlight Priming Filter will always be the first makeup product I truly fell in love with.


Words by: Joy Adenuga
Image Credits: Stina Persson