The Anatomy Of A Good Shampoo
Ingredients to avoid, perfect blends and how to lather – we reconsider the everyday essential.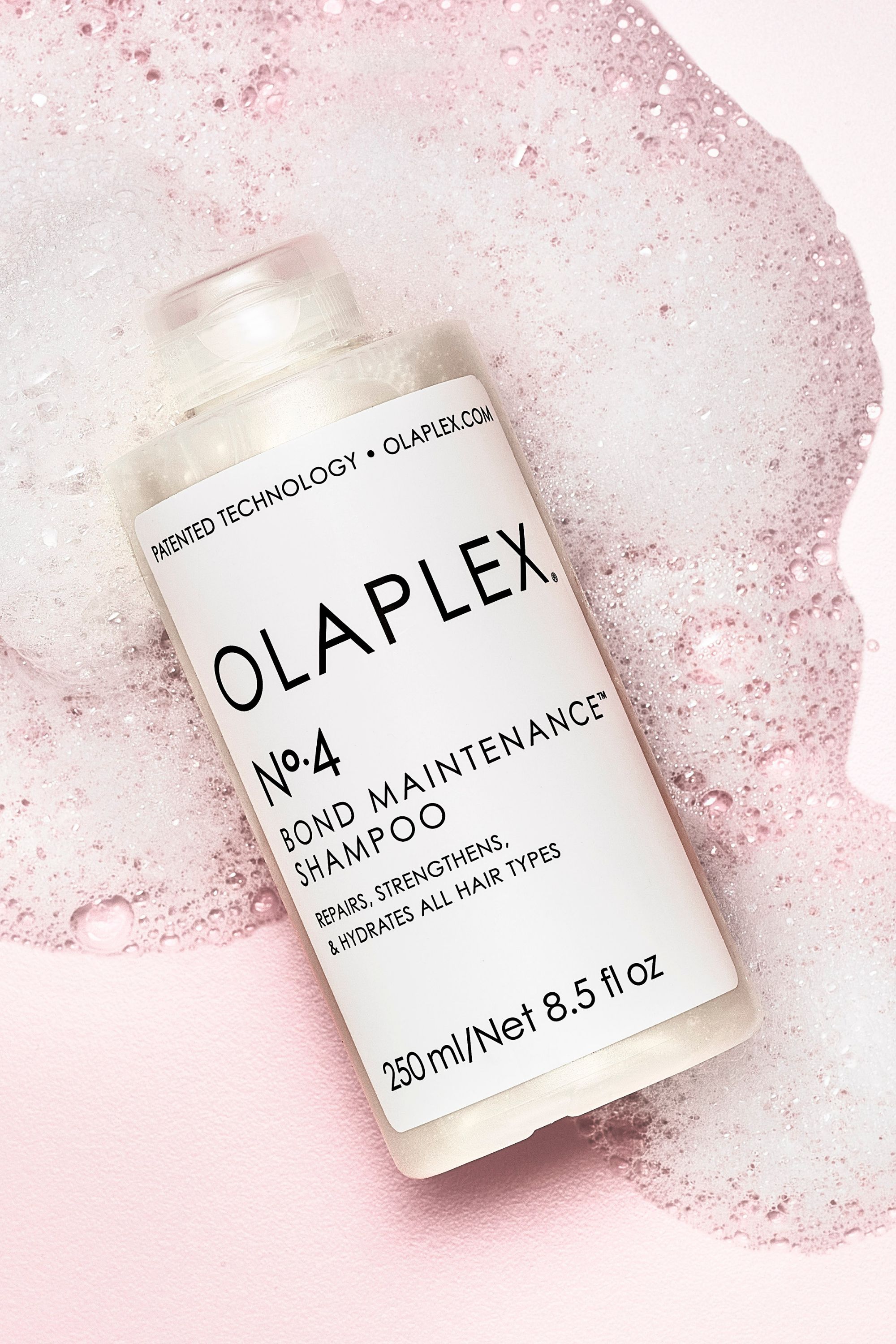 Ah, the humble bottle of shampoo. It's arguably the least exciting part of our haircare routine, but we rely on the stuff to cleanse away dirt and grime, no matter what our hair type and texture may be. "Healthy hair starts with a healthy scalp," explains Michael-Shaun Corby, Global Creative Director at Living Proof. "All scalps need clean, open pores with a good blood flow and a harmonised microbiome so hair can grow beautifully. The scalp isn't just skin, and it isn't just hair; it's a unique environment covered in sebaceous glands, with a lower barrier function than normal skin – meaning when it gets overstimulated or irritated, the issues really get exacerbated." Therefore, paying closer attention to what is in our shampoo and how we use it could pay dividends.
"Your scalp is the main focus when it comes to picking the right shampoo, yes."

Find Your Formula

It's easier to go with what to avoid, starting with the top villain: sodium lauryl sulphate, or SLS. "This harsh surfactant, along with its derivative SLES and high amounts of ethanol, can make the scalp feel tight and dry, and the hair weak and at risk of breakage," warns Michael Shaun. "These ingredients can sit in your hair right underneath the outer cuticle layer, so using a SLS-free shampoo will remove them over time." With that said, not all sulphate formulas are necessarily nasty. Sometimes a deep cleanse is needed, especially for washing bleach and dye out of hair, or every once in a while.

In order to get that same cleansing power minus the stripping, look at alternatives such as sodium coco sulphate, which is derived from coconut. "This milder alternative lathers up to give a satisfying cleanse, lifting grease and product build-up without compromising the hair," explains Loretta de Feo, founder of Dizziak and its cult SLS-free Hydration Wash. "It's also really important to look for a pH-balanced formula, due to the sensitive environment of the scalp – it needs its natural acidity level regulated instead of exacerbated with a more acidic blend."

Your scalp is the main focus when it comes to picking the right shampoo, yes. But the right formula should help the hair along in the nourishment department before the big deep-conditioning guns come in. Now that we've covered the essential ingredients, here are formulas we really rate.


The One Size Fits All: No matter your hair type and condition, everyone gets split ends. Enter this salted-caramel-and-pistachio-scented wonder, with plant-based keratin technology to mend broken ends, while enriching everything with fatty acids and healthy hair essential selenium from Brazil nuts.


The Oil Zapper: Aveda Invati Advanced Exfoliating Shampoo, N/AThe hero ingredient of this sumptuous Ayurvedic-inspired blend is salicylic acid, which breaks up the grease in clogged follicles. The zingy ginger and turmeric stimulate the scalp for healthy blood flow and, in turn, healthy growth.


The Balancer: Dizziak Hydration Wash, £20* Coming SoonFans of the Dizziak's Deep Conditioner will love this cleansing version for an all-hands-on-deck approach to both scalp and strands. It's packed with babassu oil to tackle dryness and "persuade hair follicles to do their job," according to Loretta. Plus, quinoa protein helps the hair repair its barrier, and it also tackles oiliness and dandruff with gentle aloe vera.

​


The Build-Up Buster: Living Proof PhD Triple Detox Shampoo, £27 Whether it's via pollution, hard water or just plain products, build-up happens to us all. This innovative and gentle formula lets you tailor just how much busting of the above is done; leave it on for a couple of minutes to really work at extracting all three, thanks to its trio of agents, polymers and (SLS-free) surfactants, plus witch hazel and charcoal for added detoxing.


The Nurturer: Charlotte Mensah Manketti Oil Shampoo, £24Despite the soft lathering, you'll be surprised that this ultra-rich formula belongs in the shampoo category. With manketti nut and Ximenia oils to inject intense nourishment to seriously parched and damaged strands, it creates a gentle, creamy cleanse that almost makes you forget to follow up with conditioner.


The Turbo-Repairer:Olaplex No. 4 Bond Maintenance Shampoo, £13Want to get even more out of your Olaplex No.3 treatment? Wash it out with its sister shampoo, No.4, which employs some serious technology to fuse together broken hair bonds. Frazzled, damaged hair becomes sturdier after just one use – and it's especially amazing for restoring curls that have lost their spiral through colouring and heat.

​


Refine Your Technique

Never, ever squish the ends into the roots and swirl it around when you shampoo – you're asking for split ends and the driest lengths. Everything south of the roots doesn't need such an intensively hands-on scrub, as most of the oil and debris will be nestled in the scalp. Instead, massage your shampoo gently into the roots using the pads of your fingers (the nails are too rough) and let the water rinse it down to the ends.

For tighter hair textures, an extra layer of protection is often needed. Shield curls and coils with a hair oil, mask or conditioner, depending on how dry your hair is (this trick is great for damaged straight strands, too), and the shampoo will gently cleanse it away without damaging the hair wrapped inside.