IN FOCUS
The Great Complexion Debate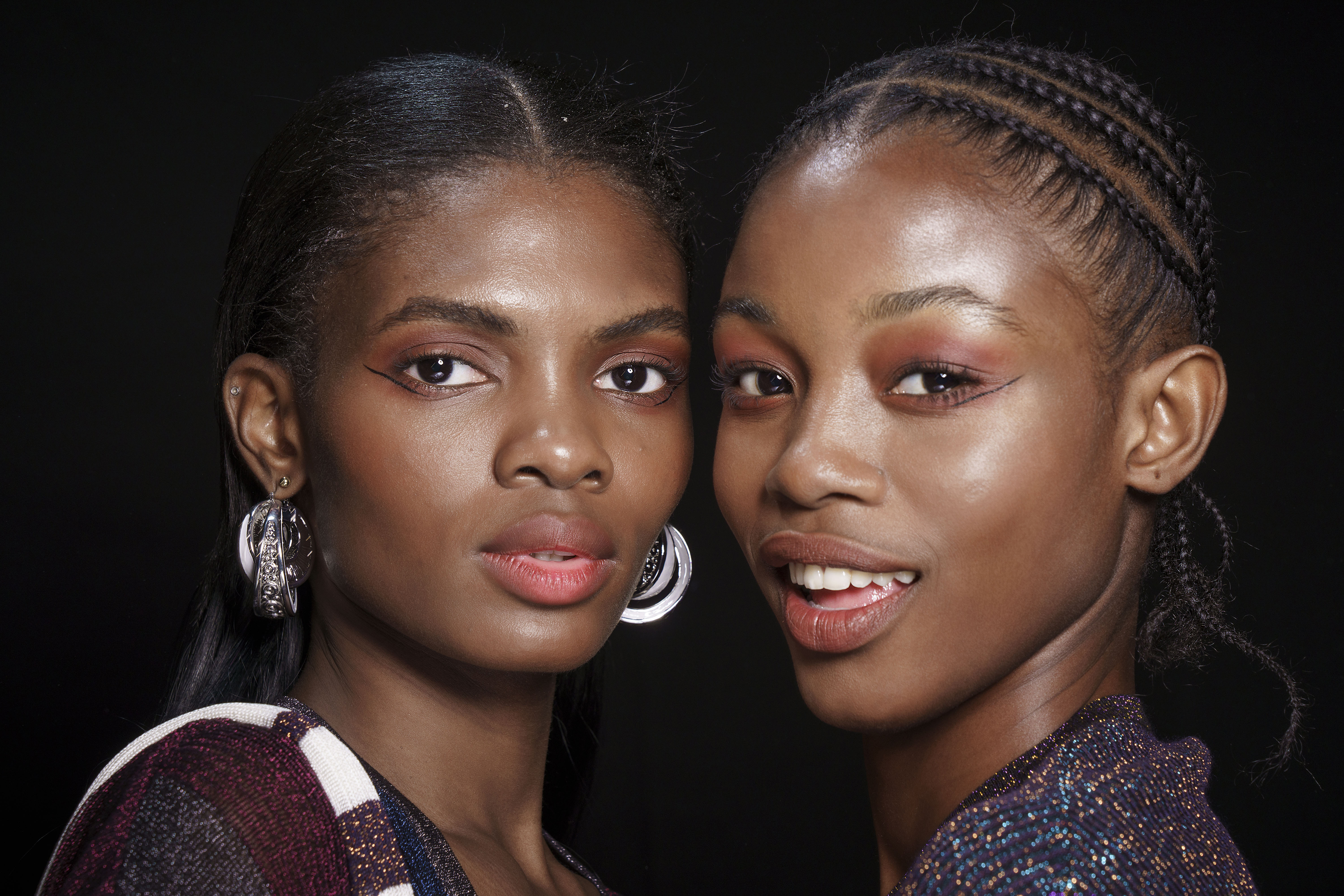 It's a common dilemma when browsing for a new base: should you opt for a light base or a full coverage foundation? Both have their pros and cons. Full coverage formulas offer long-lasting results but take more effort to apply, while light bases can be more forgiving, but don't last as long. In a bid to help your decision, we asked two writers for their opinion. Making the case for full coverage is Women's Health Magazine's Beauty Editor, Perdita Nouril and Space NK's Beauty Editor, Victoria Hall puts her argument across for lighter bases.
The Case For Full Coverage
I know what you're thinking, full coverage foundations (aka the ones labelled 'long-lasting or 24-hour finish') are terribly passé now that we have an abundance of sheer, glow-inducing and lightweight formulas to choose from. In fact, I've lost count of the number of people who are now obsessed with Kevyn Aucoin Stripped Nude Skin Tint, £ 36,00. But, my fellow makeup junkies, hear me out because 'full-coverage foundation' doesn't have to be a sentence that strikes fear into the hearts of those who've battled with chalky marks or a cakey finish. You see today's long-lasting foundations are putting an entirely new cross on the makeup map. I know this because I've found one that doesn't have a mask-like finish, making me look as if I were auditioning for Ru Paul's Drag Race.
Rather than papering over the cracks and rendering my complexion a little flat and dense, Becca Ultimate Coverage 24 Hour Foundation, £ 9,60 melts seamlessly into skin. It excels at achieving a healthy-looking glow and offers a lit-from-within radiance. Yet, it still manages to even out my complexion, conceal imperfections, mop up glistening pores, and hide a shiny nose and forehead. If that wasn't enough, it reflects light but also hydrates my skin by locking in moisture, meaning that by the time my fourth Zoom call rolls around, it can still be found sitting perfectly in place, requiring zero touch-ups. It's genius.
Just a final word of advice, though. Never apply a full coverage foundation with your fingers. The highly pigmented formula blends in far more flawlessly when you use a brush. I'm a big fan of Space NK Brush 201 - Foundation, Primer and Skincare, £ 24,00, as it helps create a streak-free and velvet-matte finish every time. For me, full coverage foundation really does ace my base. – Perdita Nouril
The Case For Lighter Bases
Why would anyone spend upwards of 10 minutes applying their base and faff around with brushes and sponges? Lightweight bases have been my go-to for years. From the iconic and reliable Laura Mercier Tinted Moisturiser - Oil Free, £ 10,50 to the newer and lighter , lighter formulas camouflage imperfections and leave you with a radiant rawness that no heavy-duty foundation can offer.
Since last summer, I've been one of the people who Perdita refers to as being 'obsessed with and for good reason. If my skin needs a wake-up call in the morning, it offers that natural, well-rested glow; if I've overexerted on the acids (I don't recommend this!), it disguises the red patches across my cheeks; and it's very forgiving if my skin is feeling a little dry.
One of the biggest pulls of lighter bases is that you don't need to dedicate precious time in the mornings to application or need professional level skills to achieve a natural, even looking finish. It can be done using clean fingers in seconds – some might even be brave enough to forgo a mirror. Even more importantly, like most of his formulas, the Kevyn Aucoin Stripped Nude Skin Tint, £ 36,00 comes in an impressive shade range to suit all skin tones. I really don't know why you'd use anything else. – Victoria Hall
The Expert's Opinion
Who better to settle the debate than renowned makeup artist, Zoe Taylor? "Your choice of base is a personal decision and my best advice would be to have a good look at your skin and see what it needs right now," she says. "For myself I like to wear very light coverage. With the right skincare, overtime you can reduce your base down to very little." What does she use on her clients and on set? "Usually I don't use any base, just a little concealer where I need it, even then I often sheer it out. My favourite is the Hourglass Vanish Airbrush Concealer, £ 34,00 – it's amazing."