MOST WANTED
7 Dr Dennis Gross Skincare Essentials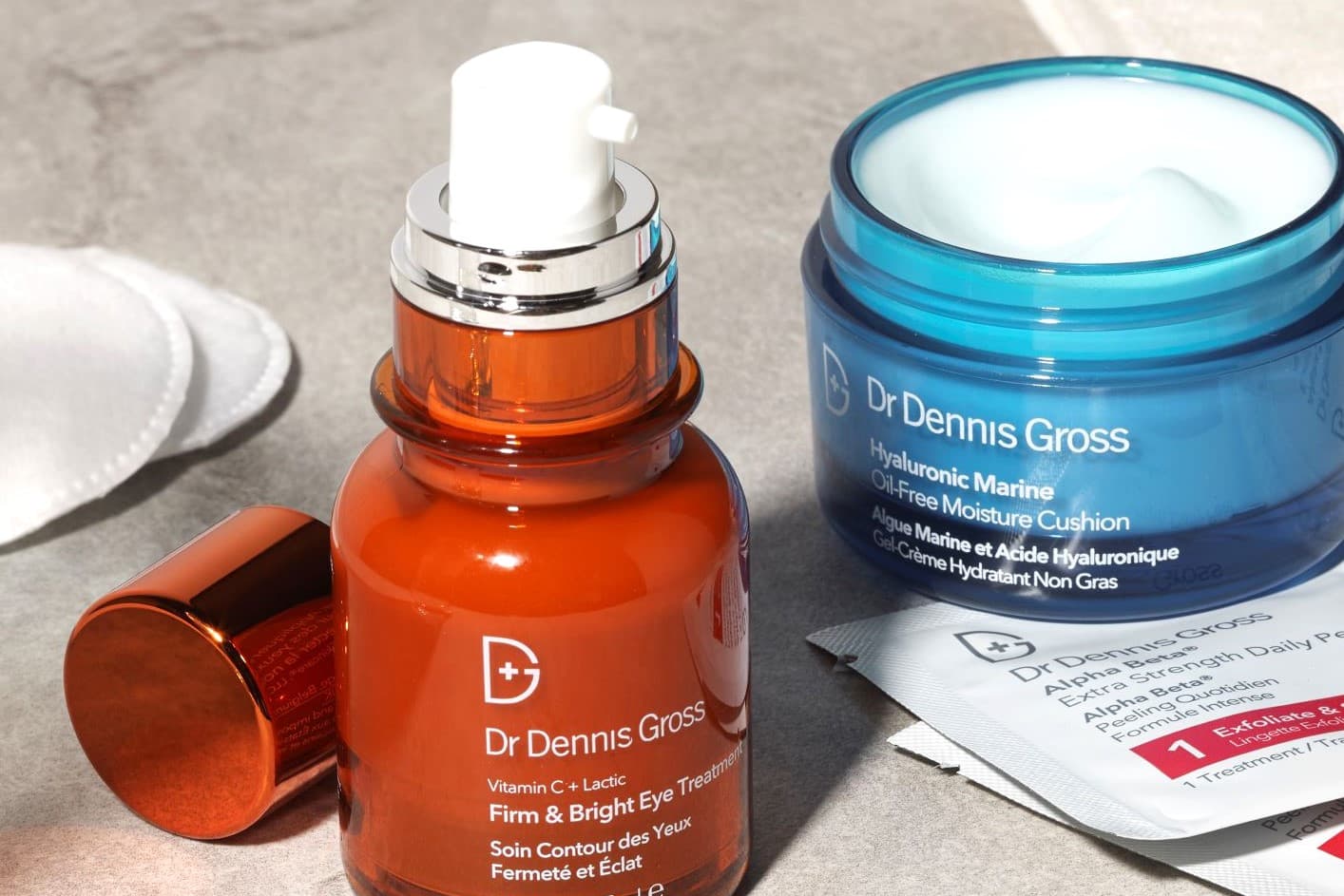 When New York based dermatologist Dr Dennis Gross and his wife Carrie Gross founded Dr. Dennis Gross Skincare in 2000, they wanted to innovate and educate. Inspired by the in-clinic treatments, the innovation came with the revolutionary Dr. Dennis Gross peel pads – back then, the idea of being able to have a skin peel in the comfort of one's home was, essentially, unheard of.
As for educating, the husband-and-wife duo wanted customers understand ingredients, formulas, and, most importantly, what their skin goals were and how to achieve these. Roll forward 23 years and the brand is loved by many for its at-home skincare treatments and results-driven vitamin C formulas.

Why we love Dr. Dennis Gross Skincare
We love that Dr. Dennis Gross has something for every skin concern. "It's important to look in the mirror and say 'OK, here are my skin goals'," says Carrie Gross. Each one of their products is supercharged with active ingredients that will transform the skin, sometimes overnight. We all have our skin troubles, and we love that we're able to tackle them with these potent formulas. Read on to find out what our favourite Dr. Dennis Gross skincare products are.

Best Dr. Dennis Gross Skincare Products You Need For Your Healthiest Skin
Read More
• What is Double Cleansing?
• The Best Sheet Masks for Every Skin Concern • Summer Skincare Essentials
• The Benefits of Turmeric • What Is Retinol?