MOST WANTED
7 Of The Best SPFs To Suit All Skin Types And Tones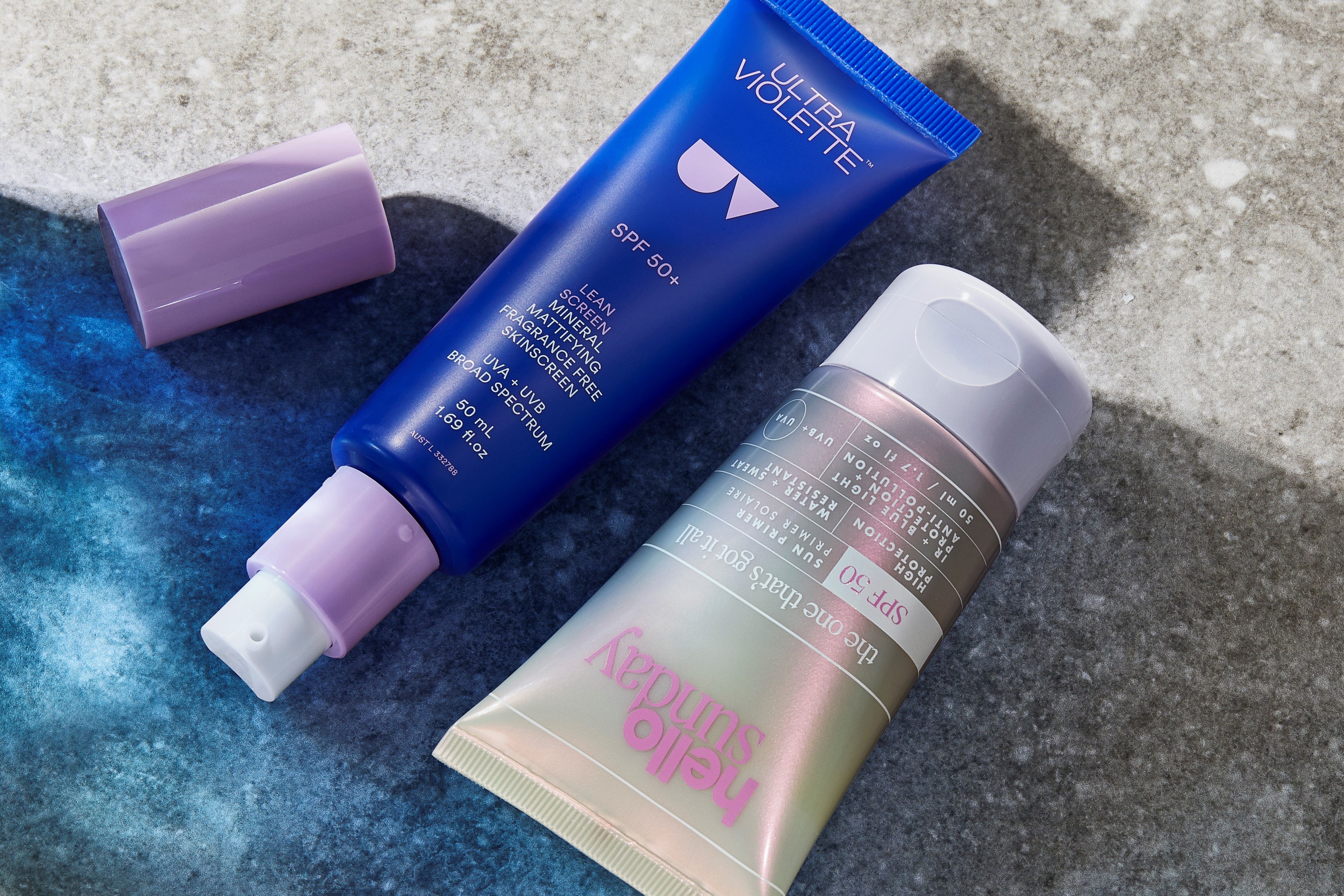 In principle we might all be aware of the importance of wearing daily
sun protection
, but in practise we're not all strict enough to apply it every single day. With temperatures set to hit a balmy (for March) 18 degrees Celsius this week, we thought it was the perfect opportunity to round up the best SPFs for all skin types, tones and concerns, including the best sunscreen for oily skin. Hopefully finding the best sun cream for your skin will make the task of applying it every day effortless.
Unlike the thick, heavy, chalky SPFs of the past, the latest formulas are impressively lightweight and almost invisible without compromising on protection. While the iconic sunscreen brand Lancaster still formulates some of the most impressive SPFs around, new kids on the block like
Hello Sunday
and
Ultra Violette
are piquing interest with their eye-catching packaging and featherlight sun creams.
How To Find The Best Sun Cream For You
The factor is always the most important consideration when it comes to shopping for sunscreen. We always recommend opting for at least an SPF30 to ensure your skin is fully protected, especially in the summer months when you're likely to spend more time outside. Choosing between
chemical vs physical SPF
is more of a personal preference, unless you have sensitive skin and then we'd suggest opting for the latter as it's less likely to cause any irritation. If you have dry skin, you might want to opt for a cream and look out for formulas that include
hyaluronic acid
, while oily skin types are likely to feel more comfortable with a gel.
7 Of The Best Sunscreens For Your Face
READ MORE
• What Is Sensitive Skin?
• Morning Skincare Essentials • Latest New Beauty Product Launches
• How To Treat Hormonal Acne • How To Recycle With Handle