MOST WANTED
Tried & Tested: Charlotte Tilbury's Beautiful Skin Foundation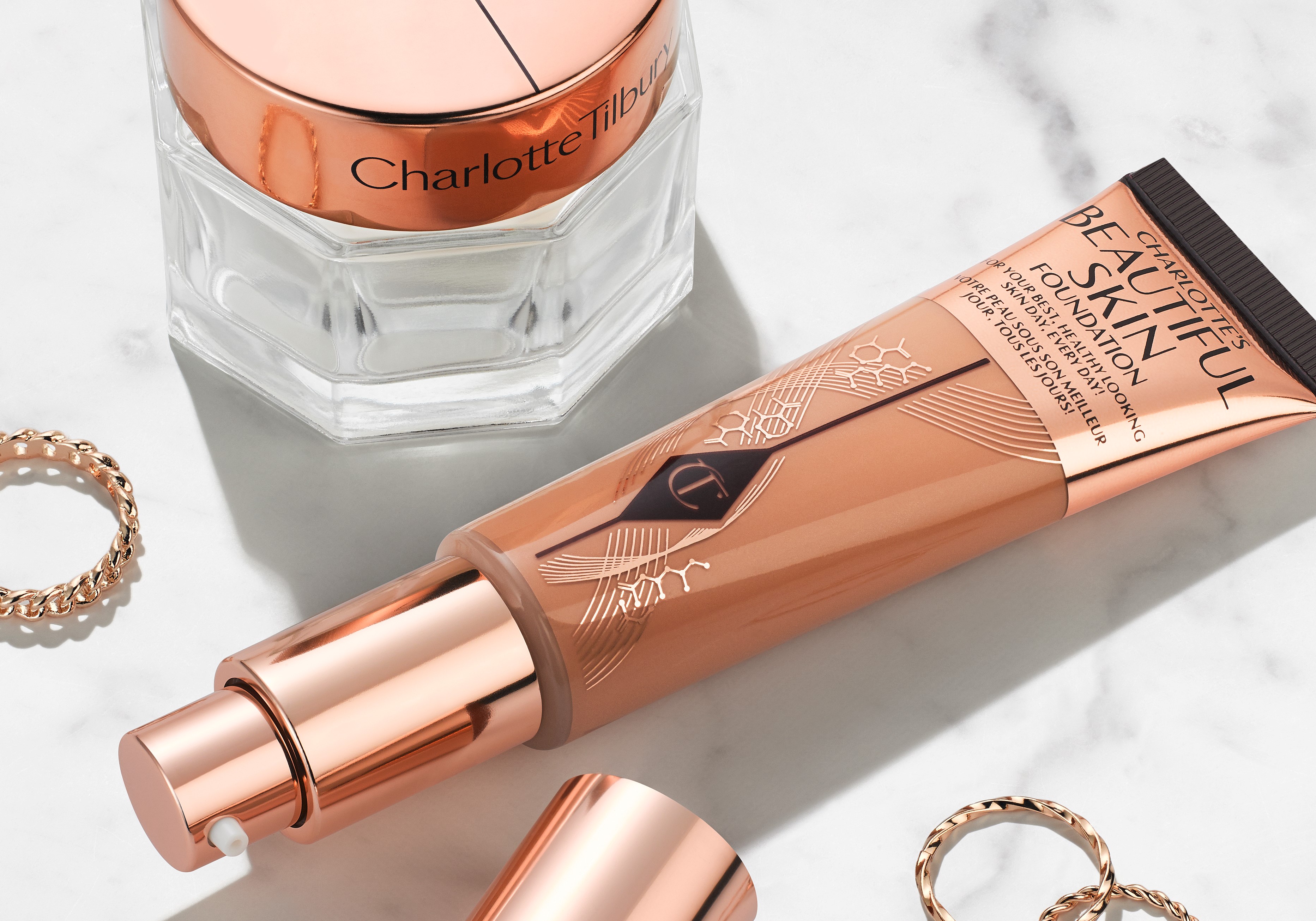 Ever since the makeup artist Charlotte Tilbury MBE launched her namesake brand in 2013 and the fool-proof, pro-finish range became an instant hit. In the years since, I can't think of a launch that hasn't been a success. With Hollywood Flawless Filter, Airbrush Flawless Foundation and Light Wonder Foundation, you'd be forgiven for thinking that Charlotte Tilbury has ticked every foundation box there is. You'd be wrong though. The NEW Beautiful Skin Foundation fills the gap you never knew existed. Think effortless, comfortable, natural-looking, everyday wear AKA the kind of foundation we all dream off.
Who Is Beautiful Skin Foundation Good For?
With 30 shades to choose from and a hydrating, versatile formula, Charlotte Tilbury Beautiful Skin Foundation, £ 39,00 would be a good investment for just about anyone. The formula is packed full of hyaluronic acid to help keep your skin hydrated and ensure your makeup lasts longer. In fact, Charlotte Tilbury promises that it will last for up to 16 hours. I can't comment on this promise because I fix my base with a setting spray (and yes, it's the Charlotte Tilbury Airbrush Flawless Setting Spray, £ 17,00) out of habit every day. I also like to use the spray throughout the day if I want to revive my base and add a hint of dewiness.
Hyaluronic acid isn't the only skincare ingredient in the formula, the patented Bix'Acitiv complex helps to balance oiliness, so you don't have to worry about the four o'clock shine across your forehead and a rose complex helps to brighten your complexion and lift dullness. With this in mind, this foundation is a good option for dry, oily and combination skin types.
What Finish Does Beautiful Skin Foundation Give?
The texture is somewhere in between a tinted moisturiser and a traditional foundation. While Charlotte Tilbury credits it as a medium-coverage foundation, I'd say it's more flexible than the brand claims. It can be layered up on any problem areas that need a fuller coverage, such as blemishes or redness. Adding a couple of drops of hyaluronic acid serum gives you a lighter finish that's more in line with a tinted moisturiser.
Quite a few of my friends have asked how it compares to other Charlotte Tilbury foundations. While Charlotte Tilbury Hollywood Flawless Filter, £ 39,00 offers the light to medium coverage foundation for anyone wanting a radiant finish and Charlotte Tilbury Airbrush Flawless Foundation, £ 39,00 provides a full coverage, matte finish, Beautiful Skin Foundation sits comfortably in the middle. It gives you a natural-looking finish that looks like good skin rather than good makeup. There's a hint of glow that could be dialled up with a highlighter, or even the Hollywood Flawless Filter, but it's a natural finish. I'd call it 'perfected bare skin' and I'm obsessed, this is fast becoming my most favourite Charlotte Tilbury product.
What's The Best Way To Apply Beautiful Skin Foundation?
The brand recommends using a makeup brush to buff the foundation into your skin and achieve a smooth, healthy-looking glow, which I have tried and fully agree with. However, if you're not a makeup brush person, you can absolutely apply Beautiful Skin Foundation with your fingers. The warmth of your fingers helps to melt the formula into your skin for a seamless finish.