SPACE SESSIONS
Saida On Her Hijab-Friendly Makeup Tips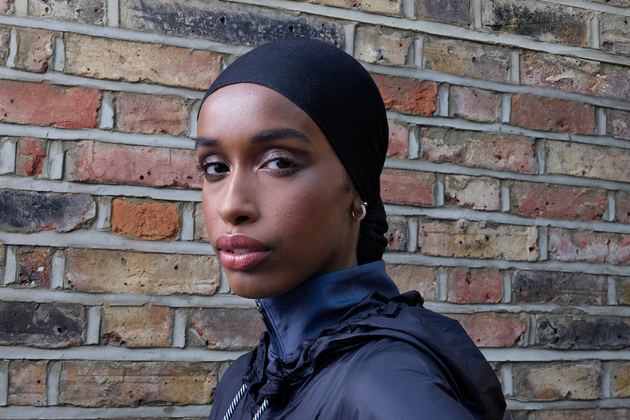 "Being a Muslim woman is obviously an important part of my identity, but it's only one part of me," says Saida. "I have other important hobbies and interests outside of my religion, one of them being beauty!" With a leading role in the Your Beauty Space campaign, we caught up with Saida to learn more about how she approaches her beauty routine and her top tips for hijab-friendly makeup.
My Morning Routine
Yes, I love beauty, but I'm also a huge advocate of self-care. Every morning I thoroughly enjoy having 10 to 20 minutes to relax, sit by the window and get ready for my day. It's kind of like a mini therapy session – sometimes I'll light a candle to set the vibe for the day. Knowing what type of beauty products work for my skin has helped cut down the time it takes me to ace my base in the morning and amplify my eyes.
The Skincare To Makeup Ratio
Skincare and makeup go hand in hand and my base is only as good as my skin prep, which I think can sometimes be overlooked. My skincare routine is pretty simple, and if I'm honest, I don't think it's changed much from when I was a kid, and my mother would smother a ton of moisturiser on my face.

As someone with skin that sits on the drier side, I tend to gravitate towards products that help to hydrate. I hate anything that leaves my skin feeling greasy, so gels and lightweight textures are great. My top tip for anyone with dry skin is to apply your moisturiser while your face is still a bit damp. I'm not sure where I picked this up from, but it works, and I always feel like my skin has absorbed the product better.
Navigating Makeup In A Hijab
Wearing the hijab, I find myself naturally focusing on certain features, like my eyes and my base. Luckily those are the two areas where my makeup application skills are pretty good too. Over the years I've learnt some good tricks, including knowing not to put foundation around the perimeter of my face. This can end up transferring onto your hijab, which is very inconvenient. Instead, I start with a light layer on the centre of my face and blend outwards. You can always touch up any problem areas with your concealer afterwards.
How I Accentuate My Eyes
As I've mentioned, my eyes are one of my favourite features, so having a good mascara that's going to highlight them is absolutely essential. Hourglass Caution Extreme Lash Mascara is my go-to because it enhances my eyes, but still leaves me feeling like me. Plus, all it takes is one sweep to achieve that depth of darkness. If I'm looking for a more intense evening look, I can top it up effortlessly and it doesn't flake or clump.

Find out more about the Your Beauty Space campaign and explore more stories from the stars, here. We love hearing your stories too, so don't forget to share yours over on @spacenk using #MyBeautyStory.